A Look Into Luxury Custom Clothing Manufacturers: What They Do & How They Work?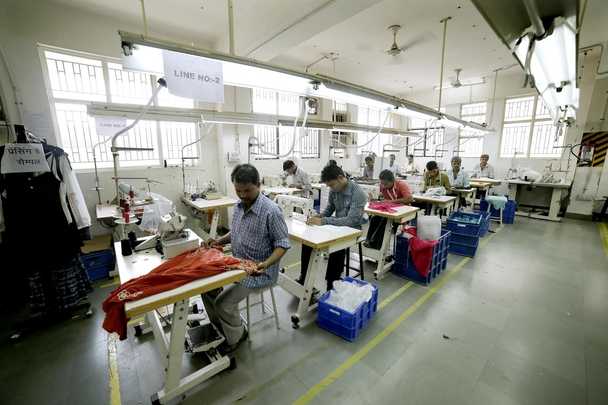 Luxury custom clothing. This is the most high-end clothing that you can imagine. Not only is it luxurious, it is also custom built for the client's needs much like a suit. However, in this regard, the fit is not just the end of it. As manufacturers, custom luxury clothing is the biggest ticket project you can get, and to ensure you can retain your orders, you need to pull out your A-game. So, with that being said, let's explore what luxury custom clothing manufacturers do and what you would need to do to do what they do.
Who Are Luxury Custom Clothing Manufacturers?
Luxury custom clothing manufacturers are not mass manufacturers. Think of them like the Rolls Royce of the apparel industry. They manufacture in limited amounts, but each and every product they do send out is built to perfection and absolutely made as per client requirements. Luxury custom clothing manufacturers come in different forms but mainly they opt to design and manufacture apparel that is special and reserved for special occasions this includes
Wedding wear for men and women

Suit for men and women

Couture high fashion apparel

Luxury leather goods and shoes
Think of these manufacturers like the local tailors you see in every vicinity. Only difference is, these manufacturers develop items that are extremely premium and made custom fitted for the client in every possible way. So, what will it take for you to be a luxury custom clothing manufacturer? Let's find out.
How Do Luxury Custom Clothing Manufacturers Work?
Consultation & Measurements
The process starts with meeting the clients and understanding their requirements to the most amount of detail. It is important to note that often the clients you will be meeting are not brands but rather private individuals. So, custom clothing manufacturers work with both businesses and the customers directly. However, they are very exclusive and only a select few private individuals have access to such manufacturers directly. Anyways, once the consultation is complete and you understand their requirement well, then the measurements are taken to complete the first step.
Fabric Selection
Once the measurements are out of the way, fabric selection is the next step. Customers are helped in choosing the best fabric for their requirements. Sometimes they make their own choices or sometimes they go with your recommendations. It is crucial to understand the expertise you showcase during this process will help you secure reorders from the clients. Once the fabric selection is complete, the collaborative part of the process ends and now it's up to you to manufacture the best and most premium apparel possible.
Manufacturing & Adjustments
Based on the client's measurements you need to make patterns and start the manufacturing process. Make sure the garments are manufactured with utmost care to ensure that the premium fabric used is utilised perfectly. Once the manufacturing process is 75% complete, clients may be requested to visit you to check for fittings and any adjustment requirements they may need. Once everything is done the garment is ready to go for final checks and delivery.
Final Check & Delivery
The final checking process involves ensuring that the quality control standards have met with your garments and they are ready for delivery. This involves putting on the necessary tags, care instructions, and packaging before sending the product off to the client.
Conclusion
There you have it; that's the end of the process. Now that you know what it takes to be a luxury custom clothing manufacturer and what they do, you can pivot your business to build yourself as such. Or you can choose to work with a top Indian custom luxury clothing manufacturer, CheerSagar. CheerSagar is a pioneer in apparel manufacturing and can help you manufacture and export your garments across six continents worldwide. Check out the website to learn more about the services.