How Can I Export Clothes From India To UAE- CheerSagar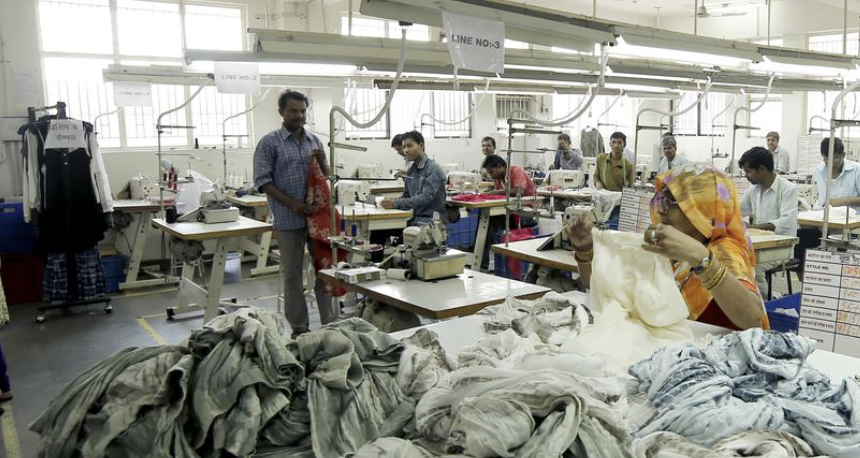 Exporting is exciting for businesses; an entirely new market to sell your products along with income in foreign currency. It has a higher return rate than domestic sales for most businesses. Dubai being a global marketplace today, is one of the most lucrative markets for Indian businesses to enter. Did you know the largest export of India to UAE?
It's textiles and apparel! So, naturally, as a clothing brand yourself, you would be interested in the prospect of exporting your clothes to UAE, but the question is how? Well, to answer that question, let's explore the various licenses and compliances you need to fulfill in order to sell your clothes in the UAE market.
Steps You Need To Follow To Export Clothes From India To UAE -
Get Your DGFT Import Export Code
Before you can start exporting your textiles into UAE, you need to first get the IEC code for your company. IEC stands for Import Export code of a business that ensures that your business is registered under the DGFT, and this code allows you to export your goods freely to any country. To get the IEC code, you have to submit your company documents to the DGFT, following which you should receive your IEC code.
Get Your Trade License In The UAE
Now that you have completed the formalities on the part of the Indian government, it's time for you to do the same for the UAE government. To start an exporting business in the UAE, you need to register your business in UAE and get a trading license. To get the license, you would need to submit your company documents along with all the other documents required to the Department of Economic Development in UAE. Upon review of your documents, if they are found satisfactory, the department will grant you the trade license.
Rent Your Warehouse/Office In UAE
Once you have applied for your UAE trade license, you need a warehouse next. This warehouse and office space will be your official address of the business in the UAE. Based on the type of business you will be running, the government and local municipality have certain requirements regarding the type/size of warehouse you need to maintain. You have to organize your rent during the trade license acquiring process. Once you submit your rental documents along with the other required documents, you will be allowed to have your trade license in the UAE.
Trade & Customs Registration In Dubai
Once you have successfully completed the previous three steps, this should be the last step between you and your products being sold in the UAE market. Customs registration is the last step of the process. To make it easier for businesses, you can easily apply online for your customs license in Dubai and UAE. However, you should know that you would need to submit proper documentation for the products you want to export to Dubai in order for you to get customs clearance.
Conclusion
So, that concludes the steps you need to follow to export your brand's clothing to the UAE. This process of acquiring all government licenses and permissions can take up to a few months. But, once you have your documents in place, you can get started with your exporting in no time. There is also a way for you to skip this entire process and get your products to the UAE market a lot faster, and that is to work with a dedicated clothing manufacturer and exporter.
These companies will take care of your clothes manufacturing as per your order and help you export said clothes to any country in the world. So, if you would like to take a look at this option, be sure to check out CheerSagar, which is India's premier clothing manufacturer and exporter. For more information about CheerSagar, be sure to check out their website.