Epitome of creativity
Bringing global fashion to your doorstep
Skilled Team & Machines
Creators and machines used at Cheer Sagar make magic together
Best in-class quality
Nationally recognised organisation for quality and excellence
Exquisite Designs
Conjoining modernity along with traditional elegance
Skilled Team & Machines
Creators and machines used at Cheer Sagar make magic together
Learning From Past To Work In Present Towards A Great Future

Past
From making carpets in 1991 to creating fashion pieces and accessories for the world today,
we have learnt a lot over the years to achieve our goals.

Present
Present is to be lived vivaciously. We keep our spirits high to keep our turnovers high and it
shows in our numbers. Our sales turnover is US$ 9.25 million per annum.

Future
To be consistently at the top, we strive to learn new techniques and skills everyday along with
remodeling and updating our machinery from time to time. Future is ours just as the
present is too.
Our Collection
Womens Wear

Kids Wear

Accessories
State Export Award for Highest Growth…….Year 2019. By Hon'ble Chief Minister of Rajasthan.
National Productivity & Innovation Award in Textile & Garment Sector...year 2013-14 and 2014-15. By Hon'ble Minister of MSME, India.
AEPC Award for Highest Exports by Young Entrepreneur...year 2010-11, & 2011-12. By Hon'ble Minister of Textile, India.
National Award for Outstanding Entrepreneurship...year 2010. By Hon'ble President of India.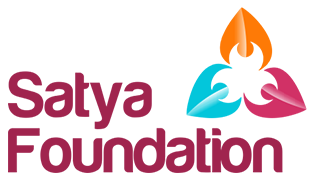 Every establishment has a responsibility towards its employees and to its surroundings as a whole. We, at Cheer Sagar, believe that what goes...
What Our Client Say
I have personally worked with Cheer Sagar for many years after initial meeting in USA many years ago. I have had the pleasure of not only getting to know the Poddar's on a business level but also a personal one as well. From Ravi and Sujata to Arnav and Tarin I can certainly say that they are honest hardworking people and I have enjoyed our partnership before, currently, and look forward to the future!
Jon M. Goodman | Company - Karman Inc | Country - USA
Our group has been working with Cheer Sagar for about 5 years long and we are very satisfied the product's standard level offered as same as the high quality provided. They understand our needs and positively response each goal with professionalism and full dedication.
Janaina Amaral | Company - Restoque | Country - Brazil
Dynamic and Dedicated Merchandising team making the Follow ups hassle-free and giving more user friendly ambience
Suriya Prakash | Company - Lifestyle | Country - India
Sole motto of Cheer Sagar - To achieve commitment of Quality, delivery and competitive price since 1991. Operating 4 factories and 1500 workers in Jaipur. We are committed to serving our customers through design-oriented  innovation, vertically integrated operations.
Garment Manufacturing Capacity

Cheer Sagar completes small and bulk orders with equal attention and has a capacity to produce 2.5 million pieces of garments annually.

Latest Machinery

We are highly equipped with more than 800 single needle Juki UBT sewing machines to produce the

Perfect Design and Quality

We, at Cheer Sagar, make the most exquisite and impeccable embroidery designs with the help of our 18 ...
Commitment and Capability

We are not just fast, we are very fast with a knack for perfection. We can make more than 8000 pieces of beautiful designer clothes every single day.

Cutting, Handiwork, Stitching

We roll out and process more than 1500 meters of fabric every day to make our in...
A piece of cloth speaks for itself and our garments and accessories have created a global presence for themselves.