Effective Tips To Stay Warm At This Winter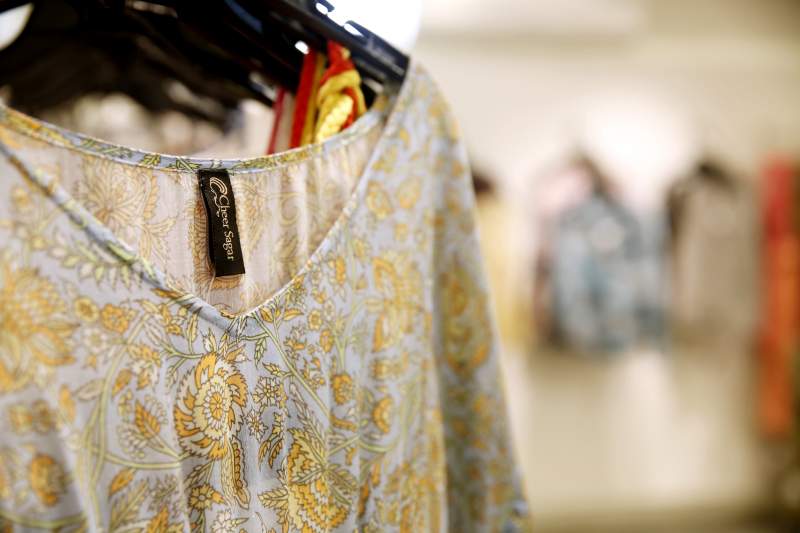 Winters are all about to come, and everyone has started shopping for winter clothing. Some people think that they can't be fashionable in winter with winter clothing; which is not true. Women's Clothing Manufacturers always have a perspective to serve best then whether it's summer or winter. Do you know? Carrying outfits with some rules can make a simple piece more attractive, and you can rock the occasion. When it comes to your winter wardrobe, everyone's goal is to have all stuff to protect you from cold weather. You can also have fun in winter with just some fashion tips for cold weather.
Here are some of the fashion ideas for staying warm while looking great this winter:
Tight-Fitting Clothing: Tight-fitting clothes help you keep the body clean, and by this, you can prevent wind chill. But if you are one who always wants to carry something fashionable, then you can swap wide-leg jeans for skinny jeans, and you can balance it with oversize sweaters and chunky boots. Underskirts and dresses, you can wear tights or leggings to keep your legs warm.
Three-Layer Rule: Your base layer can be of silk, underwear, and leggings that help keep you warm without making you sweat. In the middle layer, you can have thick fleece for insulation, and here comes the outer layer, where you can have a winter coat that will be the best barrier against wind and rain.
Long Coats: There are many trends in clothing, but here the main focus is on keeping you warm. Cropped puffers might be in trend, but to keep your entire torso covered, make sure at least you have one long coat in your wardrobe. If you don't have one, you can buy at least one long sweater and coat for the coldest days.
Choosing The Right Type of Down: Most people feel cold even wearing anything; down is excellent for keeping warm. When it gets wet down, however quickly loses its puff. It is important to choose the right type of down; synthetic down is heavier, but it stands up well for rains. You need some special down-like synthetic down or a separate rain shell to protect your down jacket for the rainy season.
Sweaters with Skirts: Sometimes women think that sweaters with skirts don't make any good combination. However, this is wrong; you can pair a sweater with a skirt. Try a chunky cable knit pullover combined with a knee-length pencil skirt. You can make combinations of looser maxi and midi skirts with sweaters too. On looser maxi, you can wear a statement belt to balance the look.
Avoid Cotton: Although cotton is an amazing fabric, breathable material, as we all know, it holds lots of water. Therefore, because of this property, it isn't ideal for winter weather. If you have wool pants, then you can go them instead of denim. Save the plaid flannel shirts, corduroy pants, and college sweaters for fall and spring.
Consider Weatherproof Clothing: Whenever you prepare yourself for the coming winters, then take your favorite boots to a shoe repair shop to get them reheeled and weatherized. If needed, you can use the weatherproofing spray on your rain jackets.
Playing with Textures: According to some people, winter clothing is boring, but this winter doesn't think so. Winter fashion doesn't have to be boring; incorporate texture into your look. How you can add textures, it's easy you can go for ribbed and cable-knit cardigans, faux fur coats, shearling coats, leather pants, and puffer coats.
Add Accessories: Treat your hat, gloves, and scarf as accessories as wearing the same winter coat every day; you can add some extra with these. If you want to add a spot of color to a dreary winter look, you can use a colorful cashmere beanie. In winter, adding a hat can also be a great option.
Considering Statement Coat: Coat is the main attire for the winters but wearing the same coat makes you feel boring. However, changing types of coat should be something that makes you feel good. Instead of a simple coat, you can go for a puffy down jacket or a classy wool coat in a brighter color.
Fashion changes with the season, but it's all up to you how you carry your outfit. Always make sure that you invest in wool. Moisture-wicking wool keeps you warm and dries all day. Merino is lightweight wool that can be the fantastic base layer in winters. So, this winter goes for the above options, and you will be like carrying fashion and trend even in winters. Stay warm and enjoy the winter.