Garment Production Process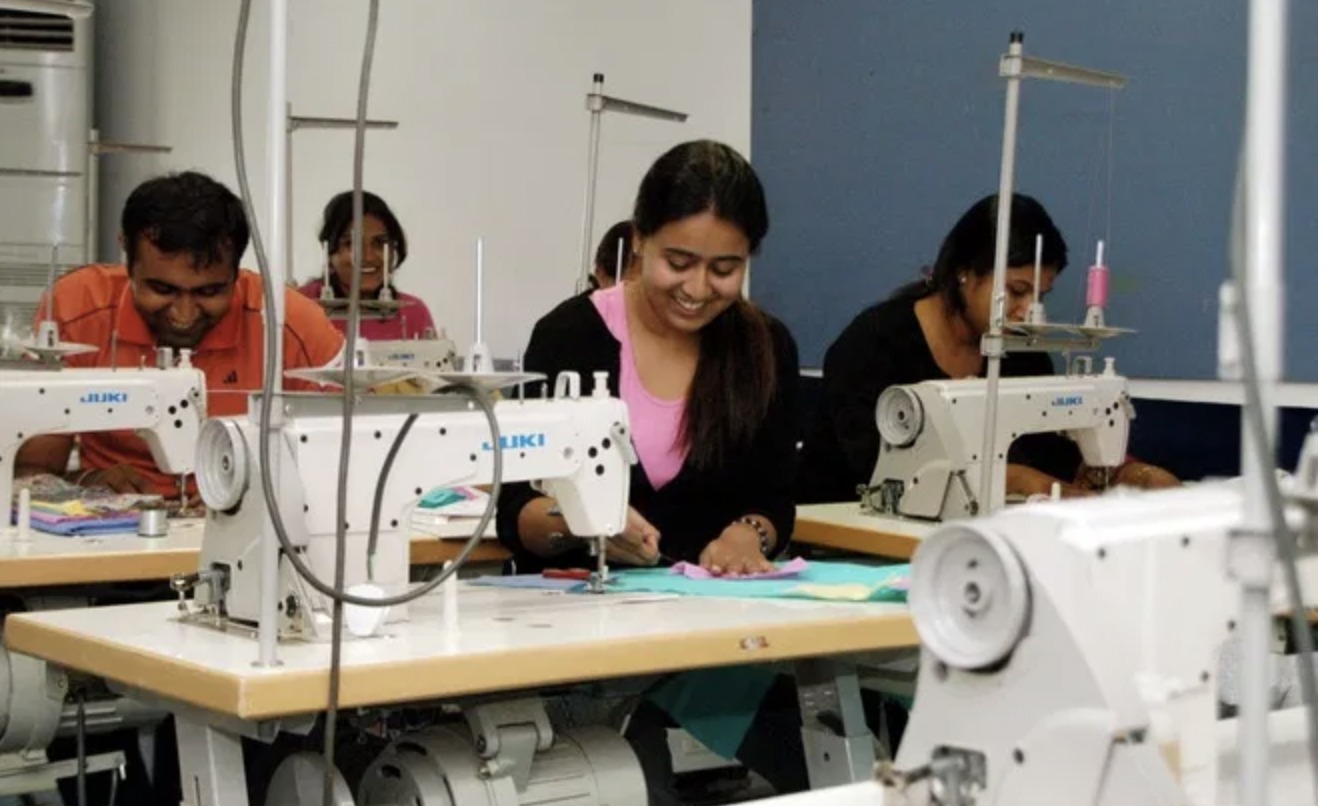 Creating a garment entails several procedures. Once designs are approved, leading fast-fashion businesses can create hundreds of thousands of pieces of apparel in a few weeks. It takes a little longer for smaller businesses to produce clothing. Making garments from start to finish is laid out in detail here.
After Digitization, Patterns Need To Be Sorted Out
Having the design in their system, the pattern creator identified a few rough spots and minor faults that might be quickly remedied. Working using digital patterns gives the pattern developer the ability to make fine adjustments and modifications.
In real-time, any changes in measurements may be seen and monitored. Moreover, if we were to accept the samples, the same patterns would be utilized to scale up or down to other sizes. A similar piece of software is used for rating the sizes.
The Fabric Is Being Cut
Workers get ready to start cutting the cloth when the plotter draws out designs from the laid-out layout. Patterns are printed on special paper that ultimately clings to the cloth to ensure that nothing would shift during the cutting process. We noted that the scissors were used for the first section during the cutting process, but subsequently, specialized equipment was used for the more delicate parts of the cutting.
According to what workers are informed, samples are typically cut by hand, but mass manufacturing is done differently. Each layer is made of the same fabric and then cut in bulk. According to the garment maker, the fabric's composition and thickness decide whether or not it can be cut together.
For instance, cutting cotton and viscose at the same time is impossible. Certain fabrics may distort more than that when cut. Thus the final product will be uneven. As a result, even a 1% alteration in composition necessitates a new cutting job. We spotted a lot of multilayered material already cut & ready to be used as we walked around the shop.
Setting Up The Seamstresses For Success
After cutting, each component is arranged in sets. To save time on production, comparable tasks are grouped so that workers may become more efficient by repeating the same thing repeatedly. Think about how you clean your teeth every day. Things likely that you have developed a method of doing it that has made you more efficient.
Pacification Of Production
The garment factory's production planner will plan out all of the factory's tasks in advance. We'll have everything done on time thanks to the efforts of the planning staff. During the production process, the group will fill up a time & action calendar with all the data.
Quality Control In Making And Production
Product manufacturing time is directly proportional to design complexity. Therefore products in your line with more complex designs need more time to produce. There will be quality checks done during production and reported back to the fashion company by the garment maker. Quality checks are necessary to detect and correct problems in a timely way.
Upon completion of manufacturing, your organization will have the opportunity to inspect the finished products and ensure their quality. If the products you get do not match your expectations, you have the right to refuse them, return them to the manufacturer, and request a refund or a replacement.
Conclusion
People seldom spend a day with clothing makers to see how their products are made. It was an eye-opening experience for us, and we're eager to share what we learned with you. Many people working with manufacturers or just getting started in the sampling process will benefit from reading this essay, which we hope will clarify that it is a time-consuming yet exact procedure.