How To Find The Ideal Private Label Manufacturer For Clothing Brand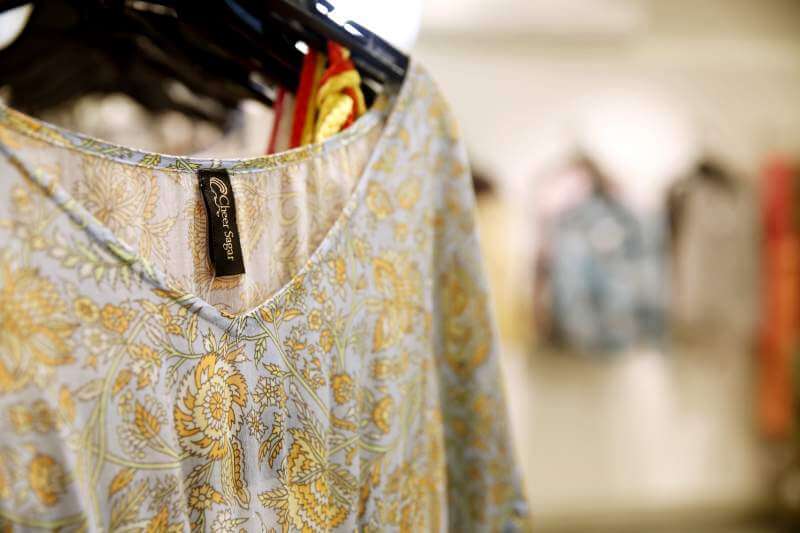 Many of you would agree that fashion changes with each passing day. Hence, it is tough to de-encrypt the secret of ruling the market and continue serving what's in trend. This is easy for existing big brands but not for newbie clothing manufacturers.
Countless apparel manufacturers in the market practice populating their products but fail to build a name in the market. Undoubtedly, clothing is one of the most trending businesses in today's digital world. Existing fashion entrepreneurs have already curbed major parts of the globe with their online/offline stores and are serving customers with utmost care.
So, if you are one of the startups looking to build your brand, it's essential to start a manufacturing unit and produce a vast clothing line for the customers. But do you know that variety is necessary to distinguish your products from the competition and build a solid user base? Hence, you are now looking for the ideal option to work for your clothing brand without heeding an in-house manufacturing unit.
Well, there is an answer to your need! Yes, we are talking about private label manufacturers. From countless apparel manufacturers, it's tough to choose one. Don't worry! This article will help you make the right decision and find the perfect private-label manufacturer for your business.
Before moving to find an ideal private label supplier, you should know the pros and cons of partnering with a private label.
Pros of Private Label Manufacturer:
Complete Freedom to Choose Right Clothing: Working with a private label supplier lets you produce versatile clothing designs that are hard to get with an in-house manufacturing unit.
Zero Manufacturing Hassle: With a private label supplier, you are free from unnecessary mental stress that includes buying raw materials, running the manufacturing unit, paying laborers, etc. In short, you are free from all hassle and leave everything to the supplier. This gives you complete peace of mind.
Get Ample Time to Build Brand: It's impossible to build a brand without marketing yourself. Hence, you need ample time to promote and market your products. The clothing industry is a highly challenging niche that requires smart marketing tactics. Therefore, working with private label suppliers provides ample time to focus on the marketing part and populate your brand.
Freedom to Extend Your Variety: As a brand, you are never restricted to working with a single manufacturer. Instead, you can work with multiple suppliers to build a vast buying option for the customers under a single brand. This will help you enhance your traditional visibility in the market and grab a higher extent of the user base.
These are the benefits of working with private manufacturers. However, this doesn't mean they only have advantages. Instead, there are a few cons as well, which you must also know before working.
Cons of Private Label Manufacturer:
Increased Risk: Undoubtedly, you are working with a manufacturer that is new to you. In such a case, initial risk is always present. However, this is only a one-time risk as it eliminates as you continue working together for a long.
Require Upfront Investment: Some consider it a disadvantage to working with private label suppliers. However, smart businesses consider it as an attribute. The reason is, upfront payment to the clothing manufacturers is far less than installing your in-house manufacturing unit, hiring laborers, buying heavy-duty machines, etc.
Now, let's dive into the prominent yet considerable points to find the ideal clothing manufacturer for your brand.
Price and Quality: Different manufacturers quote you different prices. You are free to find the one that matches your business funds and aligns with your needs. The best way to enlist the manufacturer is by requesting quotes from multiple suppliers.
Check For Shipping Timeline: Once you started working with a supplier, supply must be maintained with demand. Hence you should ensure the supplier is always available to fulfill your on-demand requirements. A supplier with a quick shipping time is good to choose from.
Working Experience: Experience matters, and hence you should consider it as a parameter to find the best private label supplier for your brand. Check out their background, existing brands (if any), and overall working experience. A manufacturer with vast experience can provide you with assured quality clothing.
With that said, you are ready to start promoting your brand and building recognition in the clothing industry. Remember, partnering with private-label apparel manufacturers can only omit your manufacturing stress. You should take advantage of the time and effort and invest them in marketing your brand. The more you spread your brand, the higher it will uplift.
So, what are you waiting for? As a private label manufacturer, connect with us and let us serve your customers premium clothing items. Don't let ongoing challenges overrule your efforts. Call us at +91-141-4441111 and let's discuss your needs.