How To Take Your Nightwear Exports To The Next Level With Packaging & Presentation?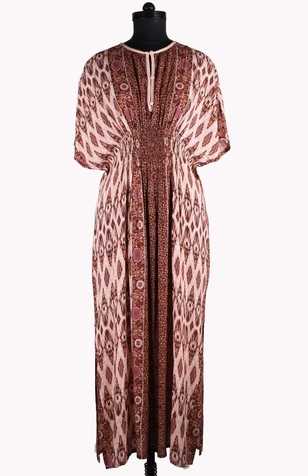 The quality of your clothes is the most important factor that helps your products stand out in foreign markets. However, having good packaging and presentation can certainly help you secure deals and break into the market. When you are sending your samples to overseas buyers, having a nice packaging and presentation can help it stand out. This will also help you catch the eye of buyers once your products hit the shelves. So, the benefits are clear, but how do you start? What are some of the best ways to incorporate nice packaging to improve your product presentation? Let's find out.
5 Ways Packaging & Presentation Can Take Your Nightwear Exports To The Next Level
1.
Sustainable Packaging
Nightwear is generally made from comfortable and organic fabrics like cotton. So, when your product has the potential to be sustainable and organic, you should extend the benefits to your packaging as well. Don't package sustainable nightwear in plastic bags. Instead you can use good quality sustainable materials or recycled cardboard to make your packaging. This way your product is bound to stay true to its carbon neutrality while also being something buyers will feel intrigued in checking out.
2.
Work On Your Packaging & Presentation Design
Make it gift-worthy basically. This is because making products that can be gifted to others or even to yourself feel better and more premium and people have more reasons to buy it. Gift worthy packaging and presentation helps your products stand out big time. This makes the experience of owning your products better for both the person giving it and the person receiving the gift. Nightwear can especially be a great choice of gift among loved ones so this is one way you can certainly make an impact on your product appeal with packaging.
3.
Localised Packaging
If your interest is in exporting your products, one of the best things you can do is to create localised packaging for your target country. If you plan to sell your products in multiple international locations, having special packaging for each country makes it all that more special. Not only does it create a buzz for your products in the local markets it also gives you the chance to create an international brand image for your company, helping your products be more appealing.
4.
Make Your Packaging Smart
You don't have to send your packaging to college for that. What it means is, you can choose to add interactive elements in your packaging which the customer can interact with. This helps make your packaging and products feel more personalised, which is a great way to build a connection with your customers. You can also offer customers a chance to add personalised messages to their gift orders using this same process. Smart packaging can also showcase your brand, your motto, and other product ranges. So, the possibilities are endless.
5.
Create An Unboxing Experience
A good unboxing experience means your products and packaging offer more than what the customer has bought. A free gift, a coupon code, a personalised note from the brand, a thank you note for buying. These are things that improve the unboxing experience of your nightwear and are bound to have a positive impact on your customer's mind about your brand. It also helps retain your customers for a second order.
Conclusion
These ideas are a great way for your brand to create packaging and presentation that stands out and helps you capture foreign consumers. When you go beyond your borders brand identity goes away quite a bit, so using special packaging like this is a great way to improve your chances of getting noticed and create a lasting impression on the consumers. To learn more about the apparel industry or to work with one of the top apparel manufacturers in India, check out CheerSagar. CheerSagar is one of the best white-label manufacturers in India that can also export your clothes across six continents. Check out the website for more information about the services.