Kids Wear: Hand Embroidery Fashion | Cheer Sagar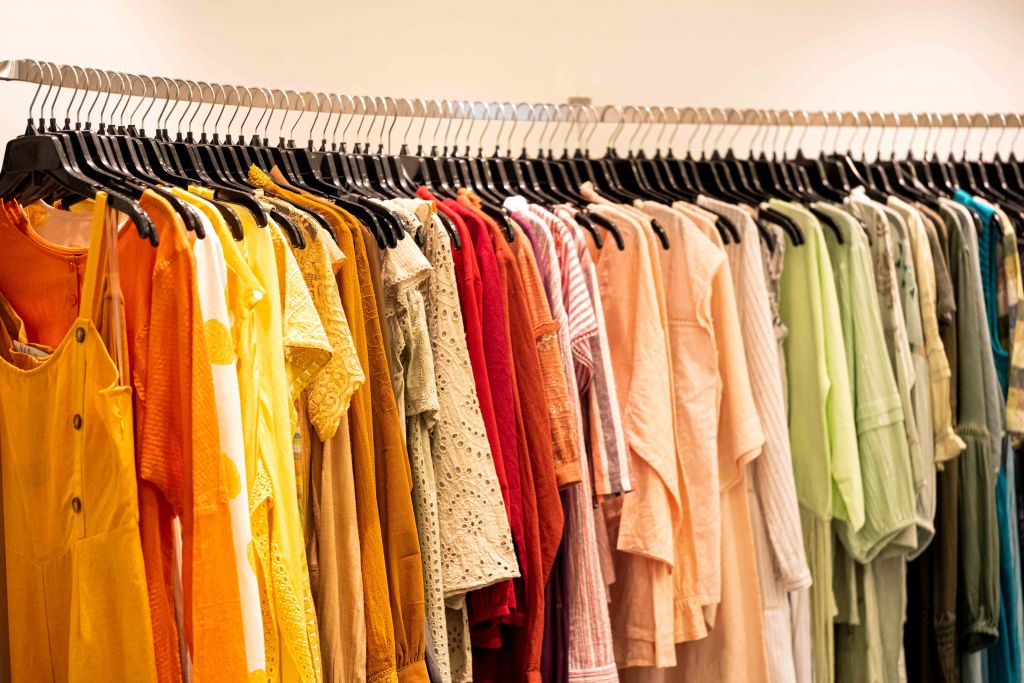 Everyone is waiting for the winter and has started shopping for kids to welcome winter. Hand embroidery is equally suitable when it comes to casual, and party wears for kids. In the market or online shopping sites, a vast range of embroidery stitches and patterns are available. Embroidery on clothes is not a new fashion, but it is the craft of decoration that has been kept alive over the years the attraction and interest. In some places, it is also considered the symbol of sophistication.
After the industrial revolution, machine embroidery was introduced, but it doesn't mean that hand embroidery has diminished. When it comes to dressing their little princes and princesses, embroidered baby clothes are preferred as the beauty of cloth and fabric gets enhanced. Apparel Manufacturers always keep in mind introducing embroidery in the kid's wear but making it comfortable for them.
Skill, patience, and practice are required to be perfect in hand embroidery. By adding various textures and dimensions to the patterns, experts work magic with her skills. Various types of stitches involved in it help in making the outfit more beautiful. Here are some embroidery types that you can pick out for your kids that paired with jackets and sweaters add some extra to the fashion and style.
Velvet Tufting: This is the embroidery where little fluff can be seen. Herewith embroidery beads are added into the drizzle stitches that make these twisted patterns more attractive. Dresses, blouses, and shorts with hand embroidery have been tried with great success.
Floral Patterns: These are more liked by people as floral embroidery can go well in any dress and any season. They look fabulous. Viscose shorts, a cotton dress, or whether it is a viscose blouse everything looks beautiful, and you can pick them for your little ones. Floral patterns are more common in hand-embroidered baby clothes. What you see on baby clothes are bunnies, puppies, and teddy bear prints. Skilled embroidery can create life-like roses and other beautiful flowers.
Hand Smoking: This is used to shape clothes into specific styles. Here one can add textures and dimensions. Hand smocking is the most popular style of dress for your young girls. When you shop for your kids, then always remember that in hand embroidery less is more. Never go for more embroidered dresses, as this can make your kid uncomfortable. Embroidery makes your kid's plain frock appearance more elegant and comfortable as well.
Use of Ribbons with Embroidery: For kids, hand embroidery often uses ribbons instead of using threads. These are done for special occasions such as weddings. For making three-dimensional designs, ribbons are excellent. As satin ribbons are soft on the skin, these are preferred for kids. These are also used for floral designs and help in adding highlights to a plain piece of cloth.
Eyelet Lace: Embroidery has given a gift to the world of kid's wear design, and that is eyelet lace. Using the fabric of contrasting colors and on that giving the effect of eyelet laces is stunning. These eyelet laces are available in many colors; dresses with hand embroidery and the use of eyelet laces are an appropriate choice for clothes for special occasions.
Things you must consider while buying embroidered clothing for kids:
Always check out the stuff on which embroidery has been done. Because after washing some can be like not in a stage of being used again.
Before buying the clothing check with your hands the type of embroidery, whether it is comfortable for your kid or not.
Always check for the protection layer behind the embroidery if you are purchasing a newborn baby.
The babies who lie down must not have embroidery on the back of their clothes.
Embroidery can be on satin, cotton, or other fabric, but it is all up to you to choose according to the season so that they can be comfortable all the time with a fabulous look.
For clothes meant for newborn babies embroidery is considered where few stitches are there. Many Kid's cloth manufacturers add a protective layer to the back of the embroidery, which gives protection to the children's tender skin. Embroidery is avoided on the backside of any dress as it can hurt them while lying down. Hand embroidery and its beauty attract parents and kids to give fashion and style a new push. Kids are more attracted to embroidered clothing not only this they love embroidery in their toys also. For example, a teddy bear with embroidered eyebrows goes very well. Embroidery can be a great choice when it comes to kids' dresses or toys. In the market, there are different kinds of embroidery patches available that you can pick out to decorate your clothes.