Learn All About Behind The Seams Challenges Of Ladies Clothing Manufacturers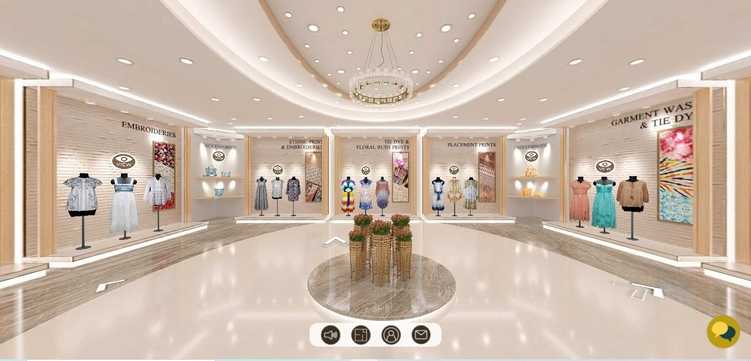 A lot goes behind the scenes and seams of your favourite women's apparel. Starting from sourcing issues for the various raw materials needed for manufacturing the garments to supply chain problems. There are a lot of challenges modern apparel manufacturers face that outsiders would not know about generally.
So, let's take a moment to talk about these challenges and how the apparel industry deals with them on a regular basis. On the plus side, learning about these challenges will help new players like yourself navigate the industry more easily.
Challenges of Modern Women's Clothing Manufacturers
Use of Sustainable Materials
One of the most important challenges of apparel manufacturers today is to use sustainable materials that reduce the carbon footprint of the products itself and the brand. Now as amazing as it sounds, sustainable materials are not as easily available as the non-sustainable ones and the strained supply makes them costlier, which shoots up the manufacturing cost significantly. Apart from that there are no set sustainability standards which makes it harder for brands to actually win the trust of their customers with their efforts.
To deal with these problems brands are now making it easier for customers to track the authenticity of their claims. Plus brands are partnering with communities and setting up their own supply chains that empower local communities to meet the growing demand without depending on market supply.
Environmental Impact
The apparel industry surprisingly is one of the most polluting industries in the world. To rid themselves of the bad reputation, women's wear manufacturers work tirelessly to reduce the environmental impact of their products. This is done using sustainable manufacturing practices, recycled raw materials, better packaging that's eco-friendly, and high quality standards that allows customers to use the same outfits for years on end.
Wastage
Wastage is directly linked with the environmental impact of the apparel industry. What that means is the wastage from garments are so small they can't be reused. So in most cases they are just thrown away into landfills or incinerated. If they are incinerated that causes air pollution and the landfills get easily filled with waste garments that take a long time to decompose. These problems are quite complex and don't have a very easy solution. Certain manufacturing techniques are used to minimise this wastage but it is not a complete solution to the problem. And the main reason for that is described in the next point.
Sizing Issues
This is another major challenge facing the industry which is the lack of standardised international sizing guides. People from every country in the world are built differently and to make clothes that fit perfectly, manufacturers need to use different size guides for different countries. This leads to added wastage of material and the problems associated with it.
Manufacturers are trying to create more internationally friendly sizing guides that can help customers find clothes that fit perfectly without the manufacturers having to use different patterns. This helps reduce wastage and solve this problem in some ways.
Quickly Changing Trends
Fashion trends change drastically and for new brands to find their space in the market, there is a need to follow through and participate in all the changing trends. This practice is known as fast fashion which is very poor environmentally. However, given the saturation in the industry most new brands are helpless against participating in this process. To help the situation, new brands are choosing to be responsible and using sustainable and recycled materials to make fast fashion a bit more sustainable.
Conclusion
These are some of the major challenges that women's garment manufacturers in India face regularly. To learn more about the industry, check out CheerSagar. CheerSagar is among the most experienced apparel manufacturers and exporters in India and have the experience in helping you take your brand to the next level sustainably. Check out the website to learn more about the services and experience.