Level Up Your Goodnight's Sleep With Our Guide To Women's Nightwear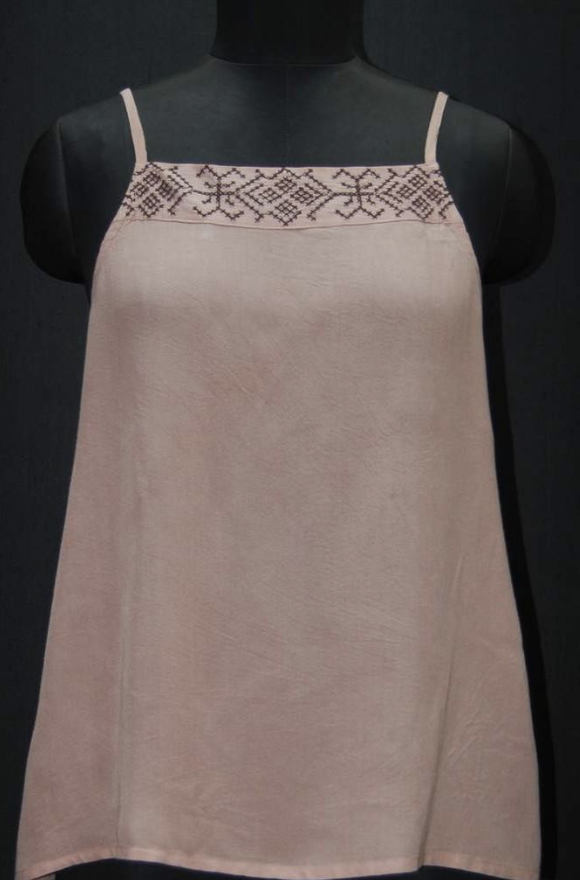 You are tired after a long day of work. Your body is literally sore and all you can think of is crashing on the bed and shutting your eyes. But oh, what's happening? Your clothes are too uncomfortable, you can't find a comfortable sleeping position, you are sweating in the middle of the night, and just like that, you wake up, without a goodnight's sleep. Does that sound familiar? Because if it is, it may be because your nightwear is not helping you get the rest you need. With the right nightwear, even less-than-ideal beds can be made comfortable. So, let's take a look at the different criteria for buying women's nightwear and how the right choice can help you sleep better.
Things You Should Check Out When Buying Women's Nightwear
Material
Nightwear needs to be comfortable and soft. These two factors are non-negotiable. It also needs to be breathable. So, you can assume that the material choices are quite limited in this regard. Pure cotton or a mix of cotton and polyester are safe and easily available bets. These materials are soft and breathable, which can help you feel more comfortable. Though polyester is not your best bet, combined with a higher percentage of cotton, it can work. Similarly, you can also go for more premium materials like silk and satin or even flannel. They are all breathable, and soft, and can help you get a good night's sleep.
Fit
A good nightwear needs to be snug fitting, which is not too tight or not too loose. It needs to have good stretchability. For women's nightwear especially, the length can vary based on your own choice. You can go for full-on pajama sets that are complete with a top shirt and a bottom pajama. Or you can go for nightgowns and shorts with T-shirts. The choice is yours. However, the only thing you need to keep in mind is that the nightwear should not be restricting your body or latching onto it too tightly. This will help you sleep better.
Style
As mentioned earlier, there are a few styles that you can choose from starting with pyjama sets, which are the most common and popular choice. Nightgowns are also becoming increasingly popular, especially ones made from silk or satin. Onesies are also a great choice for nightwear because they are comfortable and stretchable and easy to get into after a tiring day. And lastly, another great option for you apart from shorts and T-shirts is rompers. They are comfortable and still keep you cool or warm as and when required.
Comfort
Comfort is crucial for women's nightwear, but how do you define comfort? It is quite subjective, right? True but there are certain criteria that are ubiquitous with comfort. You have to make sure that the nightwear you are choosing is breathable, soft, and flexible. Breathability is crucial to make sure you don't get hot when sleeping and remain comfortable. Soft definitely is helpful in making you feel better when you lie down. And flexible fabrics and outfits make sure your movements are not restricted allowing you to be comfortable however you want.
Design
Design is completely about aesthetics and what your preferences are, but they can help you get a good night's sleep too. There are certain colors and designs that are more calming than others. Wearing something that looks relaxing to you can help you fall asleep quicker and be more relaxed helping you get better rest.
Conclusion
These are some of the most important criteria for women's nightwear that every manufacturer should follow. If you are a manufacturer and want to get started manufacturing comfortable and stylish women's sleepwear, get in touch with CheerSagar today. They are one of the best apparel manufacturers and exporters in India that have the experience and expertise required to manufacture comfortable and practical women's sleepwear. Check out their website to learn more.