What Are Types Of Thread Used In Garments Producing Company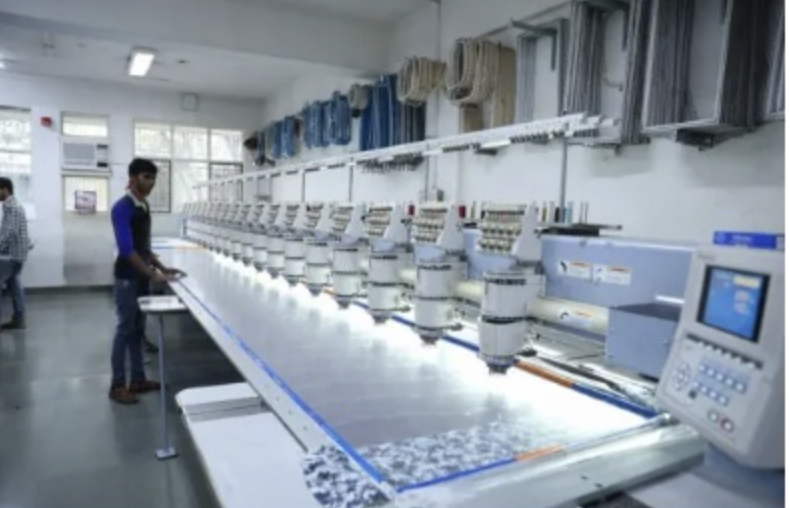 Threads or sewing threads play a considerable role in garment manufacture and retailing. Every garment begins with a single thread. As a result, the designer should select the appropriate thread. In addition, each garment needs a unique and different sewing thread depending on the applicable requirements and the design.
Role Of Threads In The Industry
Thread is an important component of many goods we use on a daily basis. Thread is all about us, from the clothing we wear to the furniture we sit on. It's even a component of the lunchtime tea bag. Sewing threads are commonly used to join sewed items together, and the seam quality is determined by the sewing thread quality.
The ability to cut patterns and stitch clothing is no longer enough to complete the garment development process. However, anyone serious about fabric kinds will be familiar with thread types.
The most common types of threads used for manufacturing garments are described below:
Natural Fiber Threads:
Cotton threads are naturally the most convenient fiber used for threads. Sewability is great, with little skip stitching or kinking. Hot needles, which are a regular feature of high-speed sewing machines, have little effect on them, and they may even stitch successfully on machines that have been improperly calibrated. Cotton threads dye well, and because they conform to the cloth better than other fibers, they're ideal for topstitched components.
Synthetic threads:
Next, we have synthetic threads, one of the industry's most commonly used thread types. These threads were developed using nylon and polyester and were engineered to perform well over synthetic fabrics. What makes the fabric unique is that it can withstand the heat and chemicals released during press treatments. Compared to the cotton threads of the same size, these threads are stronger and more resistant to abrasion, ultraviolet radiation, and mildew.
Core spun threads:
These are other ranges of unique threads manufactured by spinning a continuous strand of polyester into a single-ply thread. Following this, the thread is later wrapped over a polyester or cotton sheath. Besides, two or four plies are twisted together to form the sewing thread, followed by coloring in the later process.
Linen threads:
This is a natural thread which also happens to be one of the earliest types of sewing thread used in the industry. Thanks to the strength it provided to the seam, it had remained a sewing tool for a long time. The thread's tenacity made it a popular choice for stitching coarse fabric and even canvases. Linen is still used, although its popularity has decreased with the introduction of synthetic threads.
Now You Know!
When producing clothing, the fabric and pattern you choose aren't the only factors. For example, threads are essential for flexibility, aesthetics, seam strength, sewing cycle length, and manufacturing cost.
Different threads may be required in certain circumstances. In some cases, a mix of different threads is also required. Whatever combination you choose, the quality and pricing of your purchase will be influenced by these options and your preferred stitching qualities.