What Is Loop Dyeing & What Are Its Advantages?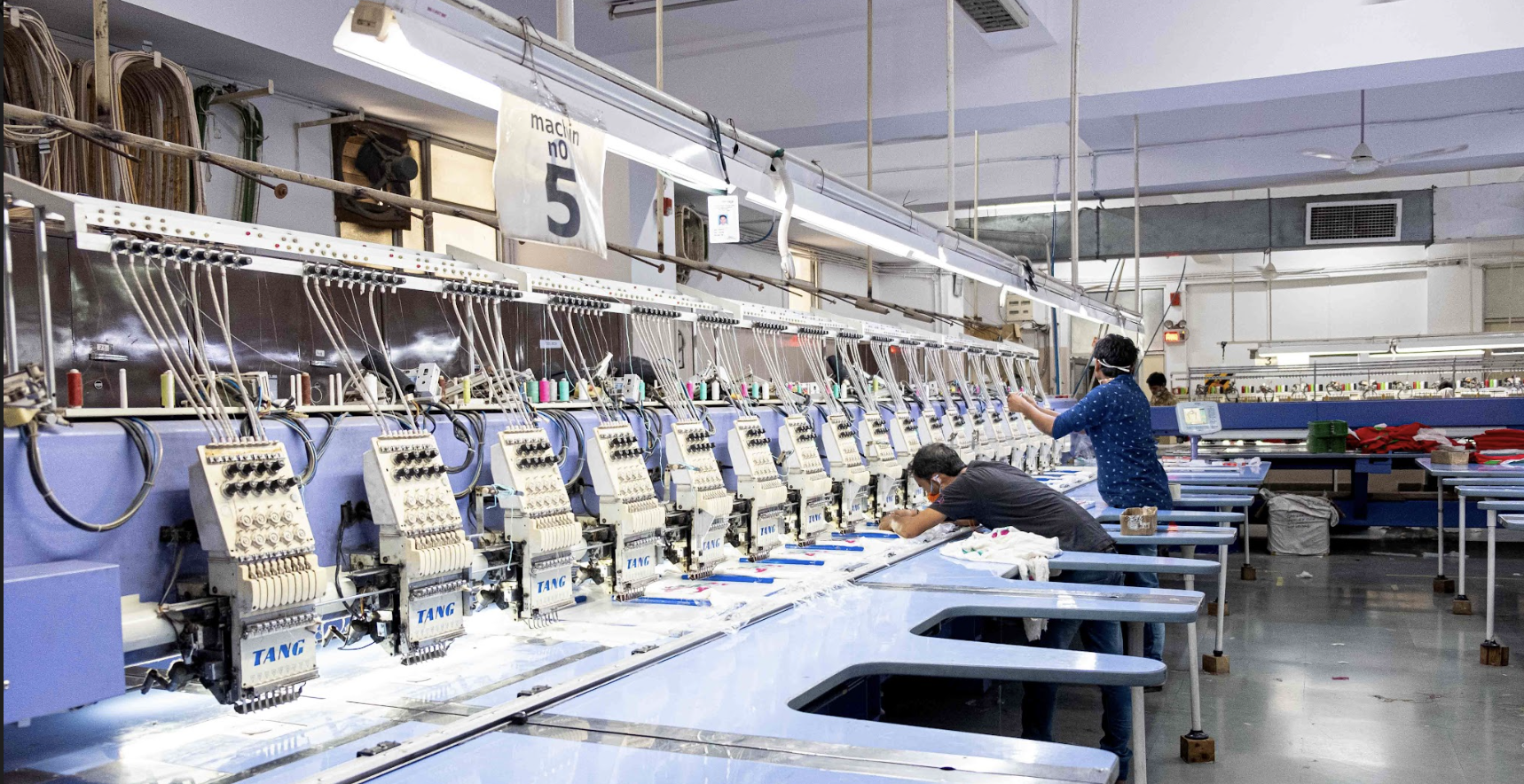 As the name would suggest, loop dyeing is a way of dyeing fabric. But that's not what you are dying to know. So, to answer the question, loop dyeing is a dyeing process used in the indigo dyeing process. Loop dyeing was first introduced to dye denim, and it has caught on since and is used today to dye various types of fabric and apparel.
Loop dyeing has many advantages, which make it one of the most effective dyeing processes in the industry, so; what are these famed advantages? Let's find out! But before that, let's learn a bit more about loop dyeing and its procedure.
What Is Loop Dyeing & How Does It Work?
The process of loop dyeing was introduced as an upgrade from previously used techniques such as rope dyeing and slasher dyeing. Introduced in the 1980s, this process uses a single dye bath to dye the fabric as compared to almost eight baths used by other dyeing techniques. So, how does loop dyeing achieve the same results as other processes with only one dye bath?
That's possible because loop dyeing puts the fabric through the same dye bath over and over again based on how deep the indigo shade needs to be on the fabric. On average, it is expected that fabric can go back to back in the system for four to six baths in order to achieve the desired colour. Once the fabric is dyed, it does not go out of the machine; it is transported back to the rear of the machine, where it is ready for another bath again after it has been pressed under the yarn wheels. This process is continued in loops until the desired results are achieved.
So, that's what you need to know about loop dyeing; now, let's learn about the various advantages of loop dyeing.
What Are The Advantages Of Loop Dyeing?
Loop dyeing was brought on as an innovation, which ensures that it addresses and tries to fix some of the problems of dyeing fabric faced by earlier processes like rope dyeing and slasher dyeing. So, let's review the advantages of loop dyeing.
Lower Space Requirement
Space on the factory floor is a very valuable asset. If you can have machinery that is smaller yet delivers the same quality results, it can be an excellent benefit for your factory. The loop dyeing machine does this for your factory. It is considerably smaller in size compared to rope dyeing and slasher dyeing setups, which allows you to save precious factory floor space.
Lower Dyeing Costs For Continous Indigo Dyeing
When you opt for a machine that can loop itself with little to no external effort, it can help you keep your production costs in check as you can optimize and utilize your machinery to the fullest. This is more true for factories where you need continuous indigo dyeing. So, not only does loop dyeing save space, but it also saves costs for manufacturers.
Loop Dyeing Is Quicker Comparatively
The loop dyeing process has a shorter span for skying and dipping, which makes it a more efficient dyeing solution for various fabric types and especially denim. The quicker dyeing process ensures that you can utilize your machine's output to the fullest, allowing you to increase your overall factory output while keeping the production costs in check.
Conclusion
So, that's some of the benefits of loop dyeing. If you want to find out more about loop dyeing and other processes related to textile manufacturing, be sure to check out CheerSagar and the various blogs available on the website on these topics. You can also explore more about the services on the official website.