Why & What Chemicals Are Used In Textile Manufacturing?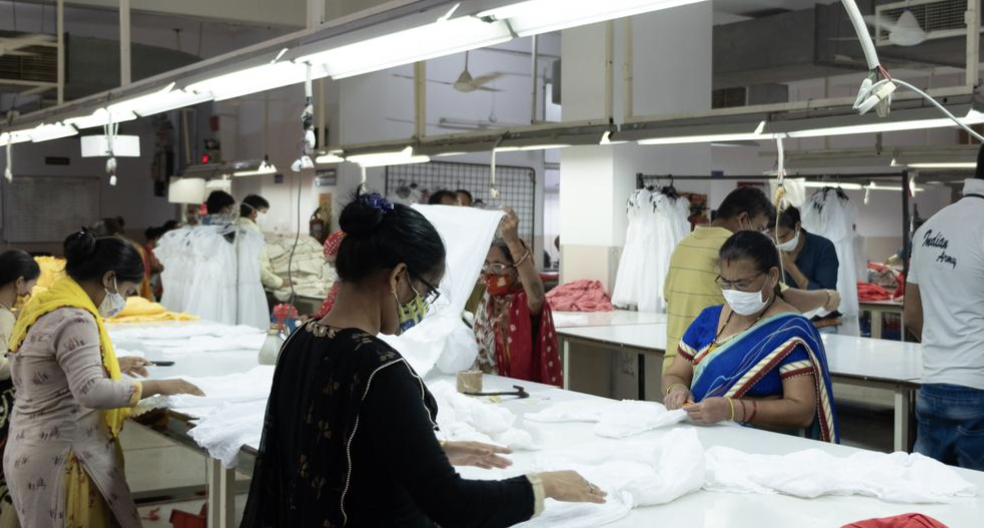 Textile manufacturing uses various chemicals for different purposes. No matter if you are wearing clothes made from natural fabric or synthetic ones, all fabrics go through set chemical processes. These processes are used to mould the fabric in desirable ways so that they can be used to create different types of clothes. Often these processes are also used to provide extra benefits to your clothes, such as antibacterial treatment and fire retardant treatment. So, with that information, let's explore the details of the various chemical processes involved in textile manufacturing and the purpose they serve.
What Chemical Processes Are Used In Textile Manufacturing?
To understand the chemical processes used in the manufacturing of textiles, you first have to know the detailed manufacturing process of textiles. This is because chemical treatments can be used in any or each of these steps for different but specific purposes. The manufacturing of textiles can be divided into seven individual steps they are:
Scouring and washing yarn and fibres

Bleaching

Mercerising

Dyeing

Printing

Finishing

Washing of finished and treated clothes, yarn, or fabric
Now that you know the various processes your clothes go through before reaching your hands let's learn more about the various chemical processes performed at every step of this process and the purpose they serve.
Scouring & Washing Yarn
First, the yarn is scoured and washed using detergents or enzymes in order for it to be clean and ready for the textile manufacturing process. This process is crucial as a dirty fabric can lead to imperfections in the textile. So, the yarn is washed sufficiently to make it ready for the next steps of the manufacturing process.
Bleaching
During the bleaching process, there are two types of chemical processes that are used. The purpose of these chemical processes is to bleach the fabric or to reduce the water and energy use required in the textile production process. Peroxide stabilizers and peroxide killers are used during the bleaching process to either bleach the fabric or neutralize the amount of peroxide in the fabric. This reduces the amount of effort and water required in the manufacturing of the product.
Mercerising
This process is used especially for treating cotton fabric. Concentrated caustic soda is applied to the yarn when it's under tension. This allows the cotton yarn to become more accepting of dyes and chemical treatments that will/can later be used on the clothes.
Dyeing
As you can imagine, dyeing is perhaps one of the most easily understandable chemical processes in textile manufacturing. There are various types of dyes used to color clothes, such as sulfur-based dyes, indigo dyes, vat dyes, and direct dyes. These dyes often have chemicals in them, which are used to color the fabric. Apart from the dye itself, there are other chemical processes used during the dyeing process as well, such as leveling agents, soaping agents, and vat leveling agents. These agents work to help disperse the dyes, improve color brightness in the fabric, and improve dye penetration into the fabric.
Printing
During the printing process, chemicals are used to ensure that the print is accurate and clearly visible on the clothes. Binders are also used during the printing process. Chemicals like pearl binders and puff blinders are used to give shimmer and a 3D effect to the print on your clothes.
Finishing
During the finishing process, chemicals are used to give a specific finish to your textiles. These chemicals can stop your clothes from shrinking or be retardant of fire. Chemicals are also used to make your clothes feel soft and voluminous, as well as prevent them from yellowing over time.
Conclusion
So, that concludes the textile manufacturing process. At last, the finished clothes are finally washed one last time before they are prepared for packing. Now you know the various chemical processes used in the textile manufacturing process and why they are used. If you want a textile manufacturer yourself, be sure to contact CheerSagar, India's leading textile manufacturer and exporter. For more information about their services, feel free to check out CheerSagar's website.