Winter Wear Manufacturers & Suppliers: Their Goals & Challenges In 2023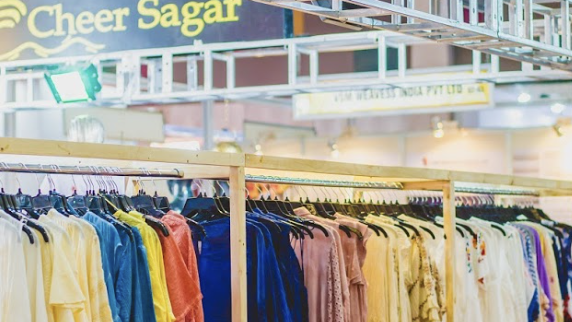 Winter wear is the one thing everyone might never need to buy again one century later, thanks to global warming. However, now standing, in 2022, when winters are still a thing, winter wear manufacturers will rise and help you buy all the Christmas hats and Santa suits you need to spend your winters in peace. And for the ones making it, first of all, give yourselves a pat on the back, and then let's discuss some of the collective goals and challenges of winter wear manufacturers and suppliers in 2022.
Goals Of Winter Wear Manufacturers
Cruelty-Free Production
Winter wear uses animal fur. Today as more and more animals are being pushed to endangerment, the use of animal fur may not be among the best interest of manufacturers and buyers. Today, manufacturers are trying to shift towards faux fur, which doesn't come from animals. It remains a goal of winter wear manufacturers to remove animal fur from the production process as much as possible.
Ethical Production Process
Clothing manufacturers are faced with allegations of treating their workforce inhumanely with meager pay. The same applies to winter wear manufacturers and suppliers. In 2022, it is a goal for manufacturers to prove these allegations wrong and ensure that the workforce is treated with respect and remunerated fairly for their work. This will help inspire change and empower more people to join the industry.
Eco-Friendliness
With changing fashion trends, winter wear manufacturers too aim to move towards eco-friendly materials and production processes. This will help the products be more environmentally conscious, and brands prove their responsibility toward sustainable development. This is among the current goals of the fashion industry in general, and winter wear manufacturers and suppliers share the goal as well. The eco-friendliness also helps brands and consumers reduce their carbon footprint, which is a serious challenge for the fashion industry in general.
Challenges Of Winter Wear Manufacturers
Competing With Fast Fashion
Fast fashion is one of the growing concerns of the apparel industry, and it includes winter wear as well. Given winter wear has limitations in terms of the fabrics used to produce them, it's bad for the environment when they get discarded in a short span. Manufacturers are forced to focus on market trends and make new and exciting winter wear to stay in business, which creates more waste and harms the environment. Even for winter wear manufacturers and suppliers specifically, it is vital to play its role in stopping the trend of fast fashion.
Keeping A Check On Carbon Footprint
The garment and apparel industry is one of the industries with a considerably large carbon footprint. This is among the most important challenges to take care of in 2022 to help the industry change its course and be eco-friendly and sustainable in the process. Most major industries around the world are taking steps to reduce their carbon footprint, and winter manufacturers are doing it too. This is perhaps one of the only ways to ensure humanity continues to have a winter season and winter clothing manufacturers can stay in business.
Both of these challenges can't be solved overnight, but it's crucial for manufacturers and suppliers to take action now and take these problems seriously in order to create change for the future.
Conclusion
These were some of the goals and challenges faced by winter wear manufacturers and suppliers worldwide. If you, too, are trying to reach these goals and work on these challenges, kudos to you. For more information about the apparel industry and winter wear manufacturing, check out CheerSagar. If you are looking for a manufacturer to outsource your winter wear production, feel free to contact CheerSagar using the website to discuss your requirements.