What's A Master Pattern In Garment Manufacturing & How Do You Make It?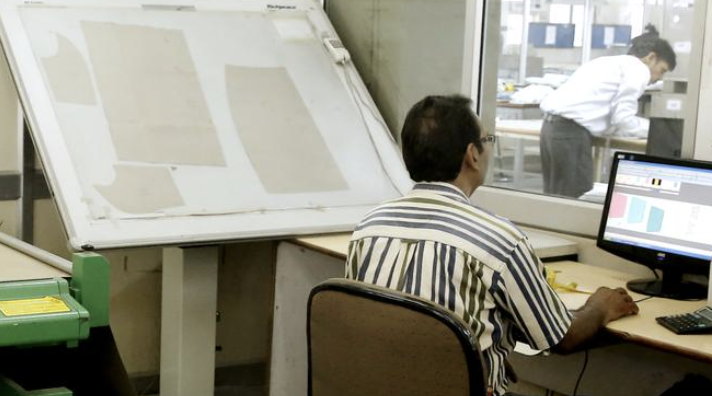 Fit is the most important make-or-break factor in garments. Women's Cloth Manufacturers have to create garments that fit the end user and accent their body bulges in a flattering manner. Today there are size guides that have created standardized patterns for body shapes and sizes. From a simple drawing on paper, master patterns can be made and followed for an entire production line. But what are master patterns? And how are they made? Let's find out!
What's A Master Pattern In Garment Manufacturing?
A master pattern is a garment that fits perfectly but doesn't have close to no design details. It is usually made out of thin cardboard sheets, after which it is used to transfer the pattern on thin paper. The paper is ultimately attached to the fabric by cutting it out and pinning it to the fabric. The master pattern is allowed to have shrinkage or double contraction because it is used to perfect the fit of the garment and finalise the measurements. A master pattern is also known as a sloper.
How Is A Master Pattern Made?
To make your master pattern, you will need a few pieces of equipment first. The basic pattern, scissors, tape, poster board, lightweight paper, oak tags, pencil, eraser, tracing wheel, ruler, pattern hooks, awl, and notcher. With all these pieces of equipment, you are now ready to make your master pattern, so let's see the steps of how it's done.
Steps To Make A Master Pattern
Ensure that all the seamlines, guidelines, and darts are drawn into the oak tag before you use the tracing wheel to press the paper pattern into the template paper. This will transfer all the seamlines, guidelines, and darts onto the template paper.

The template paper will receive a dotted impression after the tracing wheel is pressed. Complete the dotted impression by drawing in the gaps with a pencil and then cut out the pattern from the template paper.

Once the pattern has been cut out, you now have to measure the two sides (front and back) and make sure they are of the same size. Once that is done, you have to check that the shoulder seams and ensure they match on both sides. Go on to check the other measurement specifications on both sides and ensure that the guidelines match accordingly.

Once the measurements are complete, use the notcher to notch the guidelines and then dart the legs of your garment on the perimeter of the master pattern.

Take an awl punch to pierce the dart points, then use the notches and awl punches to draw new guidelines.

Lastly, make sure that the master pattern is flat and can be hung using a pattern hook without distorting its shape.
How To Use Master Pattern In Design?
Once you have created your master pattern, your work is now half done. Now you have to perfect your working pattern and use that to get to your final pattern. How? There are a number of things you have to remember, which will make your task easier overall.
Do not add seam allowance to your working pattern

Sew your working pattern in muslin to check the fit

Add seam allowance only in the fabric

Make the final pattern out of drafting paper or oak tags

Make sure you add seam allowance to the final pattern

Remember to mark all the grain lines, darts, cutting instructions, pattern pieces, and names.
Conclusion
So now you know what a master pattern is in garment manufacturing and how it's made. If you want to learn more about garment manufacturing or the apparel industry, be sure to check out CheerSagar, one of the best apparel manufacturers in India, which can help you manufacture and export your garments to various countries on over six continents.