Your Go-To Guide For Choosing The Right Garment Factory For New Collections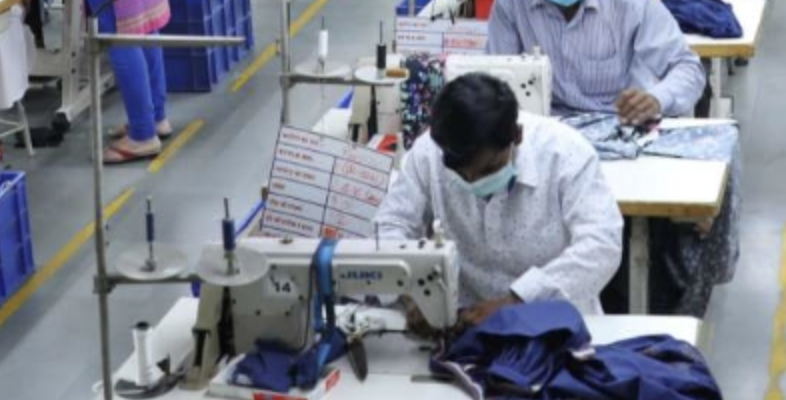 Selecting a suitable garment factory to produce your new clothing collection is always challenging, regardless if you're an established clothing brand or looking to create your first fashion venture. However, there is no 'the right clothing factory' for any fashion brand out there. The ideal garment factory for your brand is the one that understands your requirements, the kind of quality and quantity you need, and your brand identity.
The product your brand creates becomes your brand identity before even you realise it. And you wouldn't want a brand identity that strays away from your ideologies and ethical practices, right? So, how do you find the perfect clothing factory for your brand? Let's find out.
5 Tips For Choosing Your Perfect Garment Factory For New Collections
Find Out About The Production Processes The Garment Factory Provides
Different production processes are used by clothing manufacturers that cater to a brand's requirements. Now, if you want your design and idea to reflect in the final product and no other modifications, CMT (Cut, Make, & Trim) is the ideal production process for you. If you want to create a product with your clothing manufacturer by taking their inputs and coming up with a new design, then FPP (Full Package Production) is your perfect production process.
Your Clothing Manufacturer's Experience & Expertise Matters
Discuss with the clothing manufacturer you're considering to find out if they have worked on a similar project. If they have done it before, they can do it now. As simple as that. This is the simplest yet effective way to singling down your choice of garment manufacturer.
Check if Your Garment Factory Has The Same Ethical Practices As Yours
It goes without saying that brand ethics have become an essential part of building a brand today. People nowadays tend to choose brands that are more eco-conscious than others as a part of helping our environment, and you as a brand owner may also tilt towards contributing to the environment and the people living in it. Find out a clothing manufacturer that relates to your brand's ethical practices, like check if their labour standards and how their fabrics are sourced. This way, you'll be content with yourself and your brand and, additionally, up to your marketing game in the development stages.
Minimum Order Quantity (MOQ)
Every clothing manufacturer has a minimum amount of products they can produce, and you should be well-versed with your manufacturer's MOQ before starting to work. If the manufacturer takes on orders higher than their usual capacity, it can reflect in the quality of the products. Hence, ensure that you get accurate data on the garment manufacturer's MOQ.
Is Your Clothing Manufacturer Flexible?
As an established brand with quite a rank in the market, you'll want to ensure that your manufacturer can modify and grow as per your needs. With time, the demand and responsibilities of a brand grow, and the brand has no choice but to keep up with expectations. However, it might not be essential for someone trying to start a clothing line as much as it's more important for them to make a place for themselves in the market at first.
Final Words
Get started looking for your clothing manufacturers; you'll eventually find your perfect garment factory that caters to all your requirements by keeping in mind these simple tips. You can check out CheerSagar, a premium clothing manufacturer in India. Be it a new collection from an established brand or a brand wanting an FPP way of things, CheerSagar can help build brand identity with its quality products and ethics to help a brand owner reach his goal.