5 Reasons Why Cotton Bags Are The Ideal Women's Accessory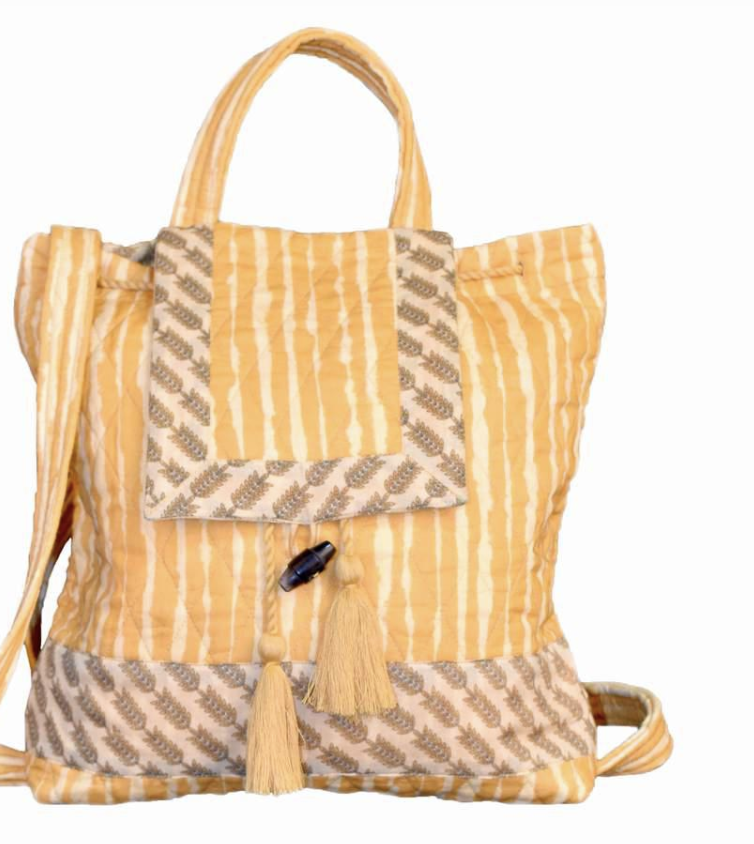 Unfortunately we live in a society stricken by greed that has normalised apparel manufacturers not adding pockets in women's clothing because then handbag sales would go down. If you think that's a conspiracy theory, remember Bernard Arnault, the owner of Louis Vuitton is the 2nd richest person in the world. It is remarkably difficult for women to find clothes that have functional pockets and accessibility to them like they have in men's clothing.
So, while it is still not possible to escape this matrix completely, you can at least put your money to better use and buy cotton handbags. They are actually the ideal women's accessory in the imperfect world where you exist, and here are 5 reasons why.
5 Reasons Cotton Bags Are Great Accessories & You Should Start Manufacturing Cotton Bags
Stylish & Versatile
Cotton bags are practically a blank canvas. They can be anything you want them to be. You can paint intricate designs on them by hand and personalise your design. You can print designs on them and make them look cool and futuristic. These bags can match your style no matter how niche your fashion sense is. Apart from that, these bags are versatile. The size is no issue, it can be as big as you want them to be, which makes it easier for you to use them for multiple purposes without running out of space. And they are lightweight!
Eco-Friendly
Cotton is a natural substance and when sourced ethically it can be sustainable. It is also a biodegradable material, which means that it doesn't fill up landfills at the end of its life. Cotton can also be recycled and reused, which makes it a great alternative to using leather bags. Even with vegan leather, it is better to use cotton as cotton is a natural material.
Easy to Carry
Cotton bags are easy to carry because they are lightweight and regardless of their size they are foldable so you can carry them anywhere you want. Cotton bags also come in a variety of styles so based on your liking, you can choose different styles of straps with your bags, that make it easier for you to carry. And in case if the straps fail, with a needle and some thread, you can fix it at home and it will be perfectly functional again.
Durable
Cotton bags are durable and they can carry many times their own weight. These bags are great for going to get groceries. You can also use them for going to the gym. These bags can take heavy use with ease as they are truly durable. Even with regular use, one bag can last years without problems. And given how easy it is to repair them, in case they do break, you can just sew them up and keep using them.
Affordable
Even after having all the benefits listed above, these bags are still affordable so much so that you can buy a bunch of cotton bags even at the price of knock off Louis Vuitton handbags. And given they are affordable, useable, and durable they have skyrocketed in popularity among eco-conscious women and are in high-demand nowadays.
Conclusion
As an apparel manufacturer, you can easily get to manufacturing top-notch stylish cotton bags that go perfectly with your womenswear collection. If you would like to learn more about cotton bag manufacturing or get your own line started, check out CheerSagar. CheerSagar is a premier apparel manufacturer in India with experience in making high-quality apparel that's ready for export. Check out the website to learn more about the services.