How To Maintain Formal Attire At Work?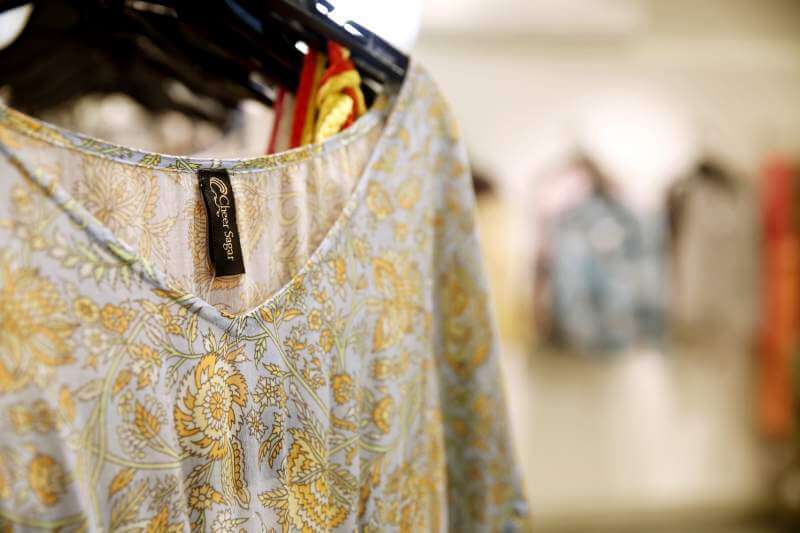 It's the formal outfit that represents your personality.
Adopting simple yet attractive attire is always a better option that maintains your decency and professional outlook. A simple outfit helps you to work in the professional premises and attend any occasion you want. With the increased demand for simple outfits, Women Clothing Manufacturers focus more on this segment than other fashion trends.
However, selecting plain and format attire isn't an easy task for women. Instead, they get confused in decision-making. Don't worry! Here we are providing you with some crucial tips to maintain decent attire in the corporate world.
Choose the Right Fabric: For a whole day working, you always require an outfit that offers premium outlooks and utmost comfort. Before selecting any corporate wear, you should always check the fabric type. For long-term comfort, Cotton, Khadi, Linen, Rayon fabrics are highly recommended. These fabrics are perfect for keeping your body cool throughout the day. For winters, you can choose from knitted fabric, wood, or faux that keeps your body warm and bestows an appealing look.
Add Formal Blazer to Your Top: Undoubtedly, Tops are one of the most acceptable professional wear that you can wear in your everyday routine. Still, you can add on a formal blazer and beautify your outfit further. Wearing a blazer on top not only gives a decent look, but it also connects you with professional looks. Based on the season, size of top sleeves, you should prefer a full-sleeved blazer. Blazers during winters are common, so they can provide you higher safety during the cool season.
Blend Simplicity with Modern Outfits: There is nothing in the fashion industry that you can't try and become an eye-candy in the crowd. Nowadays, ladies want to adopt corporate looks without going out of fashion. Today, there isn't a need to leave the ongoing trend. Instead, you can merge the modern with simple outfits to sum up a new fashion symbol. A simple example of blending is wearing a pure white top with straight pants or cigarette pants.
Choose the Right Colours: Colour matters a lot when you are stepping out of your house for office. Not every colour suits your professional attire. E.g., red is never a preferable colour for daily usage. Undoubtedly, Indians love rich and soothing colours; still, you should choose a balanced colour scheme for the office.
Adopting light colour outfits is good to go for daily purposes. Moreover, selecting pure colours including Red, Yellow, Green doesn't fit best from a professional aspect. The blend of two colors that looks soothing is good to go for daily purposes.
Avoid Skin Fit Office Wear: Wearing skin fit outfits are in fashion, but it doesn't suit the office attire. You always need office wear that is comfortable to wear and sustainable to different working conditions (throughout the day). Skin fit outfits are good to choose occasionally, but not daily.
Add Modern Accessory to Your Outfits: Whatever you wear, the addition of accessories is a plus to your overall looks. Most common accessories that you can add to your corporate attire include a watch, handbag, scarf, and many more. Remember not to add numerous accessories; instead, choose the one that keeps the attire simple and adds charm to your overall looks. Nowadays, ladies are more inclined towards artificial accessories, which cost less than the original and look great.
Consider Right Length: Yes, length is an essential aspect of your outfit when gathering a collection for professional life. Waist-length tops are always recommended for office wear. However, you can opt for long or knee-length tops occasionally. Full-length tops proffer suave to your style and help you build a distinguished identity in the office.
The best length-fit (you love) may not be in fashion anymore but still looks fantastic on you. In such a case, you shouldn't have a second thought of adding it for daily usage.
Additional TIP: Whatever you wear, building a balance between the ongoing trend and corporate outfit isn't tough until you understand what suits you the best. Based on your personal likings and suitability, you can make a fantabulous collection of office wear. Interestingly, you will find some tops that you can wear in the office and other occasions. So, whether you are starting your professional carrier or looking for a perfect collection of office wear, you should always follow the points listed above.
These points will help you find the right piece for your office outfits and keeps your fashion trend updated. Above all, with the right dress, you will experience high confidence and lead the team strongly. The corporate industry is a whole new world that lets you mark a unique presence. Interestingly, your attire plays a significant role in building that personality. So, you should always pay keen attention to what you wear. Give time to your outfit alongside sharpening your skills.