White Label Clothing Vs Private Labelling Clothing: What Are They & How Are They Different?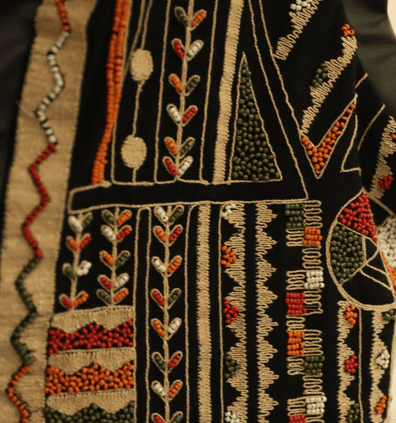 In the garments industry, the terms white label and the private label gets thrown around a lot. While these terms are common lingo, there is still a sizeable confusion regarding the two. Why? Because they can be similar in nature, but they have their differences. So, today let's settle the debates and discuss white-label and private-label clothing in detail. What are they, and are they that different? Let's find out!
What Is White Label Clothing?
White-label clothing is essentially unbranded clothing. Unbranded doesn't mean the clothing is just plain white. The clothes will be made exactly to your specifications. However, they will not come with a tag that has the name of a brand. That will be your responsibility to place the tag and sell the product.
Is placing the tag necessary? No, it's your product; you can do as you, please. Once you receive the product from your manufacturer, you can sell them as is, or you can brand them with a tag or even by printing your logo on the design. Whatever you like.
The thing about white-label clothing is that they are made as per your requirements, but the clothing itself is not made only for you. Suppose you are a t-shirt seller. You get your t-shirts from a white-label manufacturer. You tag them at the end and sell them on your website. When you are functioning with a white-label manufacturer, anyone else, even your competitors, can get their hands on the same exact product if they find out your manufacturer. Then they will be able to sell the same quality product as you on their website as well.
This is essentially the gist of white-label clothing. Now, the example mentioned above should not scare you. Why? Because if your brand is identifiable for your designs, having the same manufacturer will still not let your competitors cut into your market. Now that you know the basics let's hop on to private-label clothing.
What Is Private Label Clothing?
Private-label clothing is a finished product being delivered to you that you can sell right away. You don't need to add a tag or print your logo onto it anymore. You can just start selling it to your customers. These clothes come with your branding, be it through your logo or tag.
So, given you don't have to do anything to sell your product once you receive them, you can get the idea that private labelling costs more. But what are the benefits? For starters, private labelling allows you to deal with the problem of white-label clothing.
If you are manufacturing a t-shirt from a manufacturer under a private label, nobody else can order the same product from your manufacturer and sell it themselves. This allows your brand to reduce the chance of knock-off products being sold in the market. Most of the popular brands you see manufacture their products under private labels. Even if you can find out about their manufacturers, you can't order an unbranded version of their product and sell it yourself.
Private labelling is necessary for some types of clothing items where the comfort, quality, and build matter just as much as the design of the product. It will help your products become more recognisable for their quality and become synonymous with your brand.
Conclusion
So, that's a brief understanding of both white and private-label clothing. If you are looking for a manufacturer to outsource your requirements, check out CheerSagar. CheerSagar is a premier garments manufacturer in India that offers both white-label and private-label manufacturing. Check out the website to learn more about the services.