Manufacturing Clothes In India- What You Need To Know?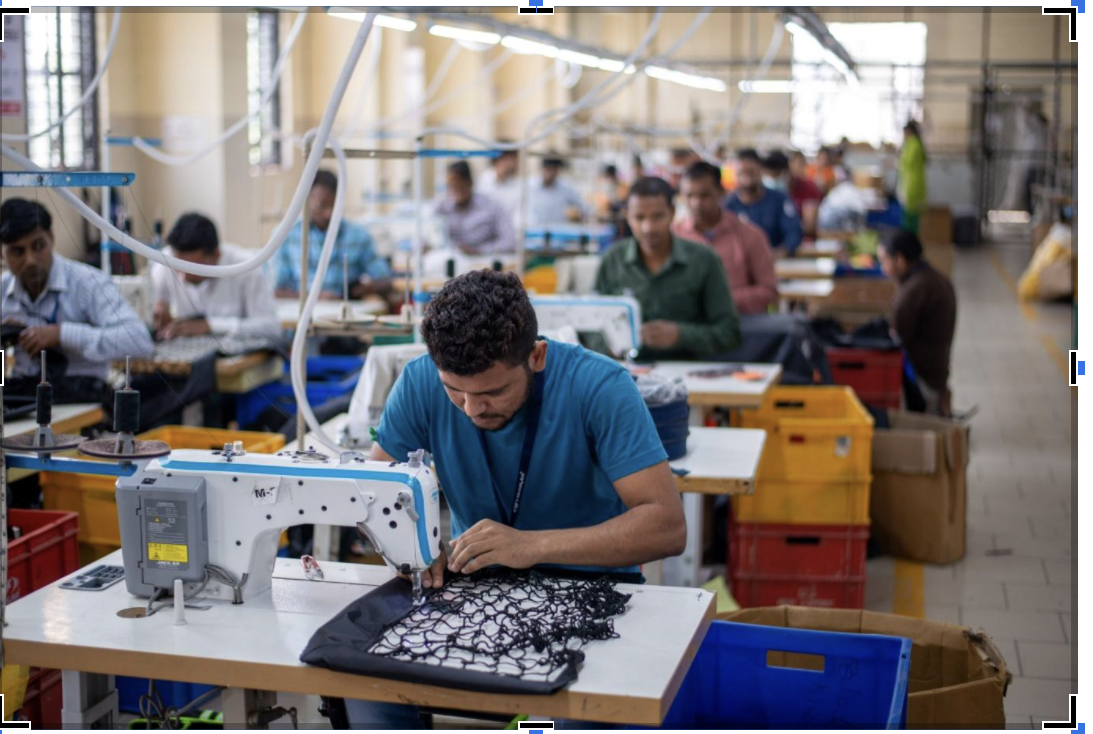 Even though China is the largest textile exporter in the whole world, India has come a long way as well, taking the Chinese factors and handlooms head-on. If the Indian manufacturing market continues to grow at such a rapid rate, it will be a matter of time when China will be forced to take the backseat. Considering India's past textile manufacturing market, it's evident how technology and different approaches have helped businesses to thrive and flourish.
If you are looking for a cloth manufacturing company or like to establish one, there are certain key factors you must be aware of. Without any proper knowledge, it would be practically impossible to move ahead with the cloth manufacturing market in this country. The results can be quite disastrous like suffering huge losses in your textile business, getting trapped in a scam, and so on.
Bearing this in mind, we have discussed a couple of aspects of the Indian textile manufacturing industry that everyone must know.
The Indian textile industry is growing rapidly
One of the major facts that you must know about the Indian textile industry is its rapid growth rate as compared to the past. There is no particular reason that can explain this drastic change. But yes, some of the sub-factors you can consider are:
Easy availability of labors

Improvements in fabric manufacturing from yarns

Women empowerment through textile manufacturing companies

Popularity of the Indian fashion industry

Increase in demand for new, fashionable clothes
Regular and elite fashion brands require different manufacturing units
The clothes manufactured for regular and elite fashion brands are always done at different units. When on one hand, the regular manufacturing units can produce bulk products in a day, the high-end manufacturers have limited production to one cloth per day for maintaining the quality and essence.
Indian workers are easy to work with
To be honest, Indian laborers are easy to work with. Firstly, the wages are low which is why fashion brands don't have to spend too much on manufacturing. Secondly, most weaving and cloth-making businesses are daily based, i.e., all generations have the same occupation. Therefore, they have a better understanding of the market and the changing trends. Apart from this, no language barrier is there because most workers try to communicate in the local language which further reduces the constraints.
Order needs to be placed as per the minimum requirement
Whenever fashion brands or other companies need to place an order with the manufacturer, it is crucial to meet the minimum requirements. For example, a particular designer cloth order will be processed only when the fashion house asks for a certain threshold number of units. The minimum requirement will vary from one aspect to the other, like minimum budget, minimum designs, and more.
Most fabrics are imported from other countries
India produces cotton, jute, silk, and wool as the four main fabrics. Any other fabric used for making the clothes are imported from the source country. For example, cashmere wool is imported from Scotland while muslin is taken from Bangladesh.
Conclusion
The Indian cloth manufacturing market is quite diverse, owing to different cultures in terms of weave patterns, prints, designs made, and more. This is why the industry has regained its importance and is now being considered as a major competitor to the Chinese clothing industry.