Navigating The Ups And Downs Of The Children's Apparel Export Industry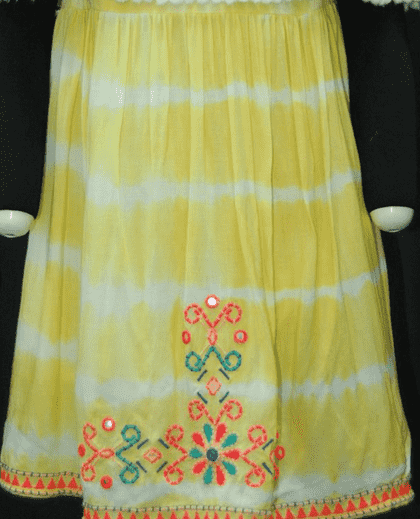 The kid's clothing industry is a vibrant and dynamic sector that caters to the unique demands of children's apparel. From comfort and durability to style and affordability, kid's clothing exporters play a crucial role in delivering the best products to customers all around the world. However, establishing your foot as a new name in the industry has its own set of challenges. In this blog, we will explore the challenges and triumphs of kids' cloth exporters in navigating the global market, ensuring compliance with regulations, embracing sustainable practices, and adapting to ever-changing consumer preferences.
Key Challenges for Kids Clothing Exporters
A. Competition and price pressures

Operating in the global market can be a daunting task for kids' clothing exporters. Intense competition and price pressures often require businesses to strike a delicate balance between offering affordable products and maintaining profitability
B. Fluctuating consumer demands and preferences
Staying relevant in a constantly changing landscape of consumer demands and preferences can prove to be an uphill battle
C. Maintaining quality and safety standards
Exporters must also ensure that their products adhere to strict quality and safety standards, which can vary across different countries and regions.
Overcoming Regulatory Hurdles and Ensuring Compliance in the Children's Apparel Industry
A. International regulations and certifications
Navigating the complex world of international regulations and certifications is a challenge that every kid's clothing exporter must face. Ensuring compliance with these rules is essential for maintaining a company's reputation and avoiding legal complications
B. Addressing ethical concerns such as child labor and fair wages
In addition, addressing ethical concerns such as child labor and fair wages is crucial for building trust with consumers and fostering long-term business relationships.
C. Strategies for staying up-to-date with regulatory changes
To stay informed about regulatory changes, exporters should develop a proactive approach, regularly attend industry events, and collaborate with trade associations and government agencies.
Adopting Sustainable Practices: The Importance of Eco-friendly Production for Kids Clothing Exporters
A. The impact of the fashion industry on the environment
As awareness about the environmental impact of the fashion industry grows, consumers are increasingly seeking sustainable clothing options for their children.
B. Consumer demand for sustainable clothing options
Kids clothing exporters must adapt to this shift in demand by embracing eco-friendly production methods and materials.
C. Steps exporters can take to adopt environmentally-friendly practices
Some steps that exporters can take include sourcing organic or recycled materials, implementing energy-efficient manufacturing processes, and reducing waste through better packaging solutions.
Adapting to Evolving Consumer Preferences and Trends in Children's Fashion
A. Keeping pace with changing fashion trends
Staying on top of current fashion trends and consumer preferences is essential for kid's clothing exporters to remain competitive in the market.
B. Utilizing technology and social media for market research
Leveraging technology and social media platforms can provide valuable insights into popular styles, colors, and patterns.
C. Collaborating with designers and influencers to stay relevant
Collaborating with designers and influencers can also help exporters stay ahead of the curve and create products that resonate with their target audience.
Conclusion
In conclusion, a kid's clothes exporter's journey is a mix of challenges and successes. It's crucial to face difficulties including reacting to market changes, following safety requirements, and comprehending international commerce laws. However, there are several chances for growth and prosperity. Staying updated, forging solid connections with clients and suppliers, and prioritizing quality and innovation can lead exporters to thrive in this fiercely competitive sector. At the end of the day, the satisfaction of delivering fashionable and cozy attire to children across the globe makes dedication and hard work truly gratifying. If you are looking for a reliable partner that can help you grow your kid's clothing export business in an efficient way, then consult CheerSagar. The proficient team of CheerSagar has collaborated with numerous business owners and helped them grow their businesses according to the desired requirements.