Sewing Thread Consumption For The Definite Garments And Stitches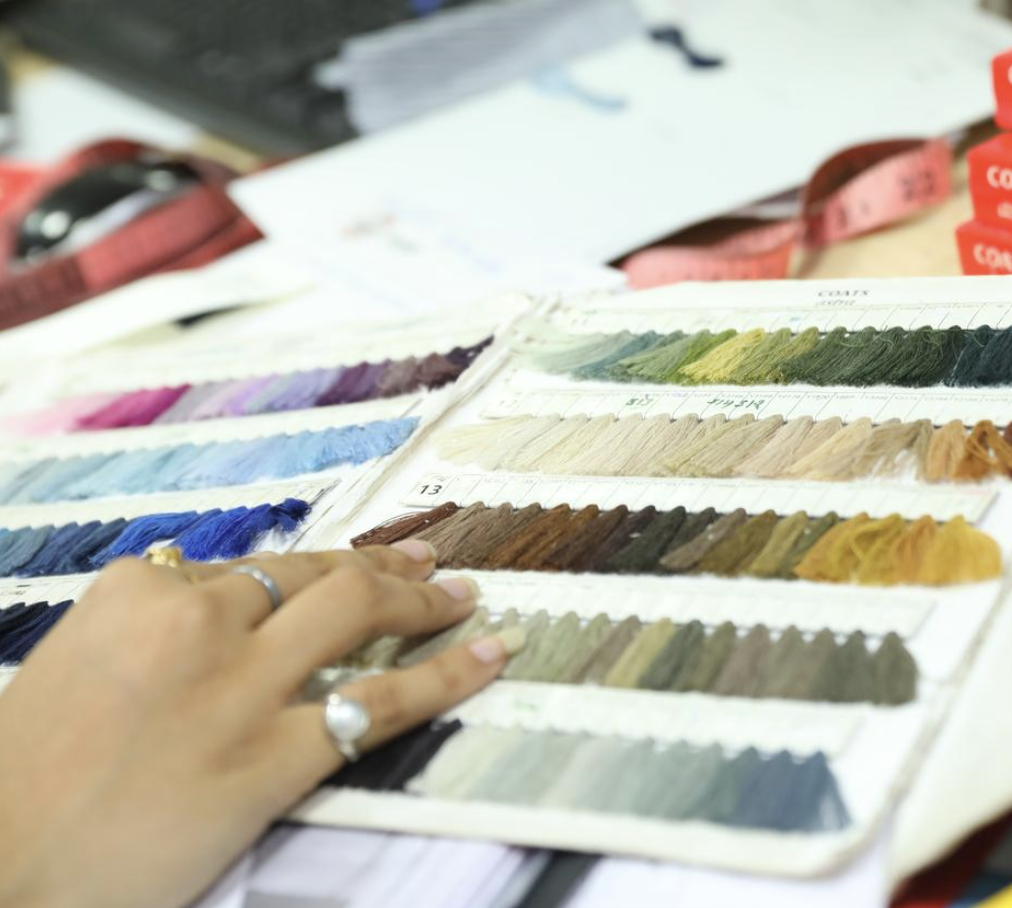 Once you have decided to start a new apparel business and you want to self-manufacture your garments, one of the most crucial things to keep in check is your production costs. Now, when you think about manufacturing garments, the first thing you would think of is the actual fabric of your garments.
But did you know the cost of manufacturing is not only limited to the fabric and labour costs? You also have to carry consideration about the cost of the sewing thread, and for that, you need to know exactly how much thread you will need to complete your garment. But is this really necessary? Yes, it is, so let's find out why.
Why Should You Care About Sewing Thread Consumption?
Firstly, sewing thread consumption is a part of calculating the production cost of a garment. And based on the type of garment and the style of stitching you choose to use, the thread consumption can vary greatly. This increases the cost of production for garments if left unchecked. But how much difference does a change in stitch make in the thread consumption of a garment? Let's find out.
Types Of Stitches & Their Sewing Thread Consumption
Zigzag Lock Stitch
The zigzag lock stitch is a commonly used stitch style used for stitching seams and satin. This type of stitch is used for the finishing of both men's and women's garments. Let's review the average thread consumption for a zigzag lock stitch. For every 1 cm of zigzag lock stitch, 7 cm of thread is used with a needle thread and looper thread ratio of 1:1.
Chain Stitch
Known to be the most basic type of stitch, a chain stitch is still widely used in the manufacturing of garments for both men and women. As the name suggests, the stitch follows a single line, the look of which resembles that of a chain. For every 1cm of chain stitch, 4 cm of thread is used with a needle thread and looper thread ratio of 1:0.
Thread Overedge Stitch
The thread overedge stitch, also known as an overlock stitch, can use as many as four different threads to lock in and secure any edge or seam of your garment. This stitch is also regularly used in both men's and women's garments. Since this stitch uses four different threads to secure the seam, the average thread consumption for this stitch is quite high at 14 cm of thread for 1 cm of the thread overedge stitch with a needle thread to looper thread ratio of 1:5.
Thread Safety Stitch
The thread safety stitch is used to stitch the seams of your garments. It's a compound stitch that uses both a zigzag lock stitch under chain stitch and can use up to 5 threads for the stitch. Given the high number of threads used for this stitch, it has a high thread consumption count as well as 20 cm of thread for 1 cm of this stitch. This stitch uses two needles and has a needle thread to looping thread ratio of 1:1:34.
Conclusion
So, those were some of the most common stitch types used in the manufacturing of modern garments. As you can see, the amount of thread needed to manufacture any particular garment can differ, even based on the types of stitch used to complete the garment. So, if you would like to find out more about thread consumption of garments and various stitches, be sure to check out the other blogs on CheerSagar.
And if you want to work with an experienced apparel manufacturer that has the experience to keep your production costs in check and maintain the utmost quality, be sure to contact CheerSagar to learn more about the services.