Should You Go For Minimalistic Garment Labels Or Not?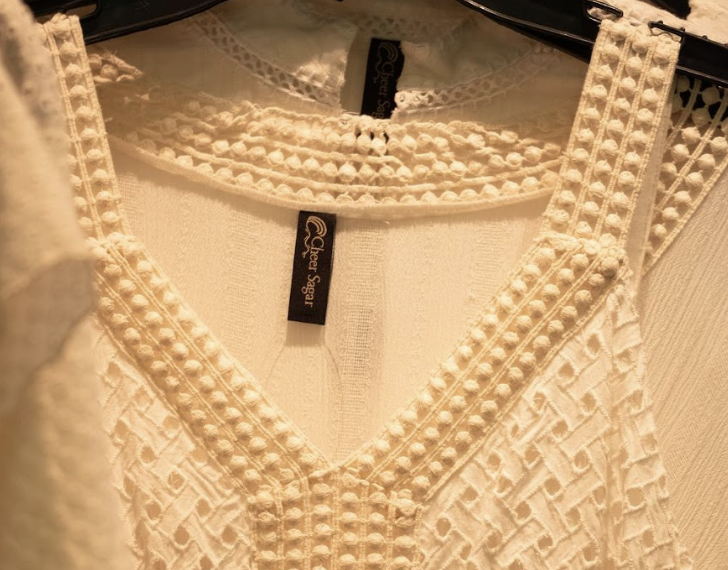 When a customer is picking up your clothes at a retail shop, the only way for them to identify its from you is through the label. While the quality of your clothes is certainly the most important selling factor, it's undeniable that a good garment label can help influence that sale as well. So, what should you do? Do you go for a flashy garment label that attracts one's attention from a distance, or should you go for the minimalistic approach? Before this post explores the topic in depth, it should be stated that there are no right or wrong answers in this case. So, with that being said, let's get started.
What's Minimalistic Design?
More or less, everyone understands minimalist design as one that doesn't have too many elements or loud colours in it. That's pretty much the definition as well, designs that feature clean lines and a monochromatic palette. But how can it be beneficial for your garment labels?
How Minimalistic Garment Labels Can Help Your Brand
Garment labels are a great way for you to showcase your brand ideology on your product. They are not advertising spaces; you need to use them to communicate information about your product and brand to customers. Now, you can obviously do that with a flashy design and also advertise your brand in the process, but here's what minimalistic design can do for you.
Create an elegant brand image

Make your brand image look more premium

Be efficient in informing your client about your product and brand

Be different and unique in your brand image
The thing is, minimalistic design is a way to showcase your brand's logo, mission statement, and information more because it has fewer elements. Customers can find the information they are looking for more easily because minimalistic design brings the focus on customers to where there is information easily.
Benefits Of Having Minimalist Garment Labels
Put Your Actual Brand Front & Centre
The logo of your brand is the most important piece of branding that your product has. Minimalistic garment labels allow you to put that front and centre of the customer's attention. Why is this important? Because your logo can create brand awareness and retention for customers, which is great when they visit stores the next time.
Less Is More Principle
When you think of advertisements and branding, companies will always want something that sticks out to the customers to get the most visibility. This leads to branding that is loud and colourful, which catches a customer's attention immediately. Now in a store where every brand is fighting for your attention, you can truly stand out with the less is more approach. With a minimalistic garment label, you will be able to get your point across easily and be a sight of relief for customers who are by now blinded by the loud colours and designs.
Unique Touch
As mentioned in the previous point, brands generally go for loud garment labels because they can't afford to be seen. While it is risky still in its own way to go for a minimalistic garment label, you can still be quite unique if you go for it than if you don't.
Conclusion
So, should you go for minimalistic garment labels, or should you not? This very well depends on your brand image, target audience, and brand strategy. Just know that no one style is better than the other; it's almost always about how you use the approach. So, best of luck in designing your garment labels, and for more information about the textile and apparel industry, be sure to check out CheerSagar.