Take Your Garments Export To The Next Level By Entering This Up-&-Coming International Market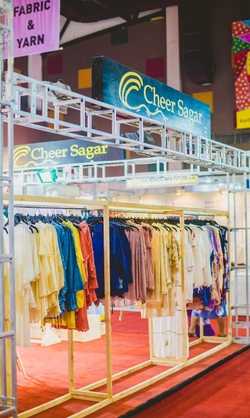 The market in question is a vast geographical area. It has a lot of developing economies that are increasing their buying power with time. The economies in question are relatively stable and have huge potential of growth over the coming years. If you were to export your garments to this international market, you could very well be able to double your revenue in a few short years.
Have you been able to guess what international market is being referenced here? It's South America. Let's take a look at some good reasons on why exporting your garments, especially women's apparel to South America is a great business move.
4 Reasons To Start Exporting Your Women's Apparel To South America Today!
South America or more precisely Latin America has countries that are growing rapidly and have the potential to become healthy economies over the next few decades. Even though there are political tensions and macroeconomic constraints, Latin America is still a good international market for garment exports. Let's take a look at four reasons why that is.
History of Growth
Latin America has major countries that have steadily growing economies. Even though the COVID-19 pandemic has hit hard in the region, the countries are slowly coming out of the economic shock left by the pandemic. Some of the countries worth mentioning are Brazil, Mexico, Chile, and Dominican Republic. These countries are growing and thanks to other factors they are a great place to export your apparel.
Young Population
Latin America much like India has a young population that is also growing rapidly. A young population is much more likely to invest in fashion and that improves the popularity/demand of fashion apparel, especially women's apparel in the Latin American market. Regardless if you are selling high-end sustainable fashion or fast fashion, given the size of these emerging economies, there is a space for your products in these markets.
Fashion-Rich Culture
Latin America has a rich culture that is very vibrant and colourful and often they use their outfits to express themselves. This makes Latin America a great place for diverse fashion apparel. Unlike markets like the US or the UK which would stick to very basic styles and colour tones, Latin markets are much more open to experimental and vibrant designs for clothing. A culture that appreciates fashion invests in it and doesn't mind doing so. All these factors make it a perfect place for you to export your garments.
Abundant Middle Class
Even though Latin America doesn't have a huge buying power, it is needless to say that the economies are adjusting themselves and growing steadily. The same applies to the middle class. Even though they don't have a huge purchasing power, they are interested in fashion and wouldn't mind investing in it, if the quality standards are met. As the economies continue growing and the purchasing power increases in the middle class, it would be great for brands that have started early and created a brand identity in these markets to reap the benefits then. So, it's wise for you to start early.
Conclusion
Garments exporting is not just about finding buyers and dumping your products in foreign markets. It also involves understanding the markets, the culture, the people, their values, and their buying tendencies. All these factors go into developing a healthy export relationship in foreign markets.
So, if you are interested in learning more about garments export or would love to work with the top Indian garments exporter, check out CheerSagar. CheerSagar is one of the premier apparel manufacturers in India too, and can help you manufacture women's apparel in the styles you want that follows international quality standards and are ready for export. Check out the website today to learn more about the services.