Fall In Love With These Fashion Trends For Spring And Summer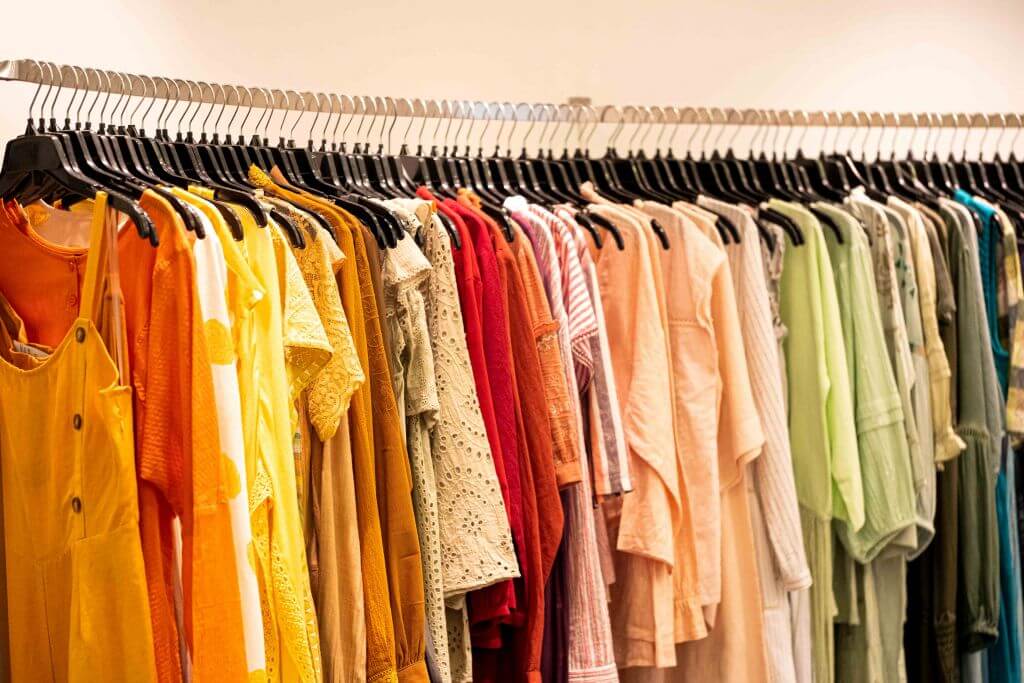 Summer and spring are the seasons that come with lots of excitement and fun. But the most important thing that affects you is what should be in your wardrobe? Especially for the women's quite difficult to choose when we all around have the options. Women's clothing manufacturer has the responsibility to justify the fashion and trend with the season, after summer, which is when it is not that hot anymore but not chilly either. So, it's quite tricky to pick something that can be suitable. Don't worry at all; a few key pieces can maintain your comfort level on cold mornings as well as warm afternoons. Here are some fashion trends for summer and spring that every woman falls in love with.
T-Shirt Dresses: This is the most comfortable and ideal wear for the in-between weather. It is light enough to wear under any jacket in the morning, and for afternoons, you can pair them with your favorite accessories to kick-start your spring day. T-shirts are versatile outfits that can easily earn style points regardless of the occasion or season. So, every woman must have a t-shirt collection for their wardrobe.
Maxi Skirts: Mini -Skirts can go well in summers, but it is still a little cold in spring for mini- skirts. Long skirts with hemlines will prevent your legs from getting exposed to chilly winds, especially in the morning and night. Maxi -skirts enhance your look, and you can pair them with a plain t-shirt with a leather jacket. So here you can have fashion with comfort.
Embroidered Tops: Light-colored, especially pastel colors, are more attractive in the spring and summer seasons. Embroidered tops basically of the light colors update everything in your closet. Yes, these embroidered tops can be paired with jeans and skirts. It also makes an excellent layering when it comes to the sweater or under jackets.
Checks: Many people think of checks when it is winter, but checks are everywhere. If your wardrobe has anything in geometric print, then rock it as it is trendy and looks great in spring and summer. Checks, whether they are neutral, pastel, or punchy, all look awesome. So, if you are the one who doesn't have checks in your wardrobe, then go and grab some to be trendy and stylish in summer.
Jumpsuits: Jumpsuits are your best friend when there is a lazy morning. No searching for pairing something and no need to make the match with it. So, in that case, a jumpsuit is like just put it on and ready to go. Whether it is a regular event or you want it for the casuals, they are polished enough to be adjusted anywhere. Not only for the work, but this is the best choice when you want something to put on for traveling. Jumpsuits are designed that goes well for practically every occasion.
Pastel: Pastel is the color that one should have in their wardrobe. For spring and summer, whether you want them in your jackets or for your t-shirts, it's the shade that looks great. You can also carry the pastel outfit with just one piece, or you can have it in head-to-toe pastels. Pastels can also be paired with other colors like lemon, pink, or lilac.
Satin: Satin is the most prominent fabric that people want in such seasons. Just because it is light in weight and is very reflective in these seasons, this is a comfortable option to wear at night. In this fabric, you can have evening dresses and gowns. So, if you want something to look gorgeous at night events, this fabric will help you upgrade your personality.
Power Shorts: Shorts are so basic that you can pair them with crop tops, off-shoulder tops, and simple t-shirts. For college goings girls, these should be there in their closets. Shorts are something that makes you feel comfortable and fashionable at the same time. Simple to put on and can be complemented with other accessories too.
So, there you have options in Cheer Sagar for your spring as well as summer. Having these will have a big impact on your wardrobe choices. These are the patterns, colors, and outfit options that one can easily have from the market or online shopping websites. You will have huge collections according to style and trend. It's all up to you how you pair them with each other or some other stuff to be gorgeous in the summer or spring that goes well according to the occasion. There are many other accessories also that complement the color as well as the apparel. As a trendy and new look is a bit difficult task as fashion keeps on changing. So, make your own style with the given fashion trends. Remember, with the changing season, fashion trend changes and hence you should consider ongoing fashion smartly.