Take Your Kid's Clothing Line To The Next Level By Partnering With A Private Label Manufacturer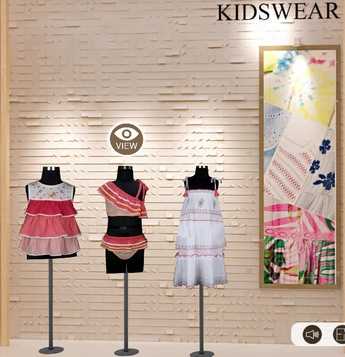 Kids clothing needs to be made very specific. They need to be comfortable and be the right size so they fit the growing bodies of kids. As a clothing line owner, it can get difficult to maintain all these parameters and still run a profitable business if you don't have a private label manufacturer. What's a private label manufacturer?
They are ones that exclusively make your products which can't be copied or at least ordered from the same manufacturer by other brands. Private label manufacturing is crucial to scale your kid's clothing line nowadays. Let's take a look at some of the top benefits of partnering with a private label manufacturer, so you can get started with them today.
Benefits of Working with a Private Label Manufacturer
Complete Control Over Your Products
When you work with private label manufacturers, it is like using the pro version of any software. There are no limitations anymore. You can manufacture clothes in any style, fit, colour, or print. You can produce them in any quantity and completely control when new collections are launched. This helps improve your brand recognition and your customers get incentive to be loyal to your brand because they know what they can expect from your brand. There is another reason why customers will feel inclined towards your brand and that is…
Better Quality Products
Private label manufacturers help you manufacture better clothes. Why? Because they are only working on your clothes, they have the time to go through strict quality control measures. This ensures your products are made as per your guidelines and your brand can charge a premium price for a perfect product without any manufacturing flaws. It is almost not possible for white-label manufacturers to provide this level of quality control because of the immense workload they maintain. So, going private-label is your best choice to improve the overall quality of your clothes.
Affordable Manufacturing Giving Better Margins
As mentioned earlier, private label manufacturing is crucial for better product quality, and when you sell premium products, you can charge a premium too. But that's not all. Private labels are actually quite affordable too, so you can get better margins on your clothing line. How are they affordable? This is mainly because private label manufacturing is a two-way street. You get the best quality product from your manufacturer and your manufacturer also has the guarantee that their project won't be taken away from them next month. So, you can work out a deal with them that maintains both ends equally.
More Flexibility
You want to try out an experimental lineup for summer with your clothing line? Or do you want to launch a new collection based on industry trends quickly? You can do both with private label manufacturing. Since they are wholeheartedly dedicated to manufacturing your products, you will be able to work flexibly with them and develop whatever you want, whenever you want. Obviously you will need to abide by the manufacturing timeline, but still this type of flexibility is seldom available when you are working with white-label manufacturers.
Scalability
When you can manufacture better products, earn better margins, and get the trust of your customers, you get to scale your business many times. And that's ultimately the biggest and the best benefit of working with private label manufacturers. Soon you will be able to launch your products overseas and capture a completely new market. And all that's thanks to your dedicated manufacturer that works tirelessly to bring your vision to life.
Conclusion
Kids clothing can be a challenging market to enter but with a private label manufacturer, you have the opportunity to develop products that address market gaps. This will help you get your place in the market and create a successful brand over time. So, if you are convinced and would like to get started working with a private label manufacturer, check out CheerSagar. CheerSagar is one of the biggest private label manufacturers in India and can even help you export your clothes to six continents around the world. Check out the website to learn more about the services.