Top Challenges & Opportunities In Private Label Manufacturing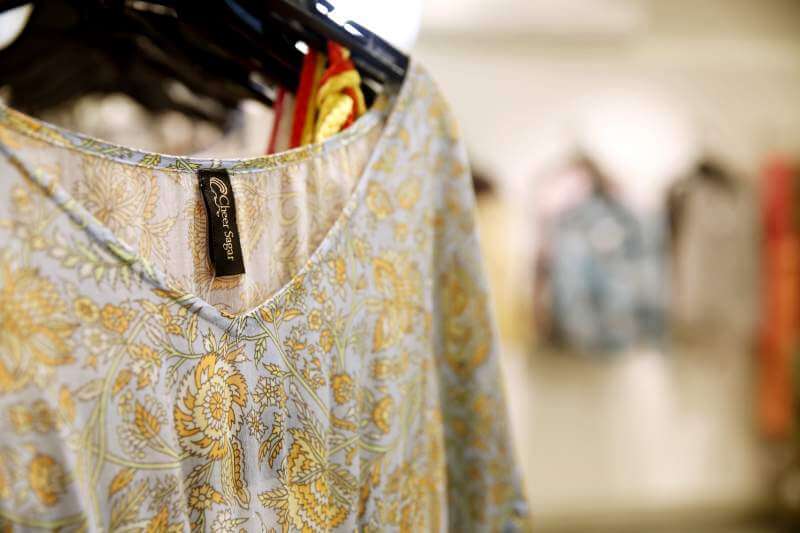 The effect of covid-19 is already visible across the globe. India is one of the countries that has experienced a adverse impact of this global outbreak. On one hand, the country has experienced a downfall in demand. Simultaneously, the demand for the online industry has experienced a hike.
After the concept of social distancing, people are relying more on online shopping. With this, the demand from big brands to sell their products/clothings online has increased a lot.
With the increasing demand in the market, brands look for the best Garment Exporter In Jaipur that can fulfill their exact needs and fill their stock on time. Such garment exports that manufacture for specific brands are terms as private label manufacturers.
Today, these manufacturers have faced multiple challenges. Alongside they have also experienced a few opportunities to grow their demand. So, let's start with the top challenges faced by private label manufacturers.
High Competition: Many of you are already aware of the famous quote, "you get what you pay for." Today, the increased competition has diminished this concept and has made it a competition among the manufacturers to provide a level higher than what brands pay in return.
The demand for private label manufacturers has increased at a huge rate in the last few years.
According to the sources, 93% of Fortune 1000 companies have a private label manufacturer that takes orders on their behalf and fulfills their demand on time.
The increasing demand for manufacturers has introduced numerous private label manufacturers, which makes the selection even harder. Ultimately the quality manufacturer that provided USP clothes is selected over others.
High Manufacturing Demand: Once you start working for a brand, another challenge is meeting the deadlines with bulk manufacturing. If you are a startup manufacturer, it may be challenging for you to meet the required stock count within a given time frame. Still, you have to match the count at any cost.
Undoubtedly brands get demand in bulk for specific clothing, and hence they forward the requirement to their manufacturer. You need to fulfill the requirement without a second thought. In all this, you can't compromise the quality as numerous other manufacturers are available to take the order.
Strengthening Brand Awareness: As private label manufacturers don't have their own brand, they rely more on the success of the brand they serve. It means their success is somewhere reliant on the success of the brand they are working with. Until you have manufacturing contracts with multiple brands, it's tough for you to continue serving one brand and wait for its popularity and brand awareness.
Many brands are already in the practice of online marketing and branding that helps them earn online reputation and high visibility. It ultimately boosts their demand and hence benefits you indirectly. However, you won't be benefited until the brand is well renowned in the market and has a high demand.
Addition of New Technology: Everyone knows that technology is changing /upgrading every single day. With the pace of technology, new machines and equipment are now available in the market that lessens your efforts and boosts your productivity. As a private label company, you need to add advanced machines and equipment to your manufacturing unit and continue serving the brand with higher speed and efficiency.
Maintaining USP: Every manufacturer has a USP that distinguishes them from the competition. If you have a USP, you have a high chance of getting multiple contacts. However, you should ensure the quality and USP remains the same in the entire stocks requested by the brand.
Running a private label manufacturing unit is simple, as it only requires a one-time investment. However, building a USP and serving the same for a long time is tough. Consistency in serving the top-end clothing to your customers is what makes you remarkable and populates the brand across the market.
So, before competing in the market, it's crucial to build a USP (Unique Selling Price) and maintain it to outrank the competition. Above all, you should never compromise with the fabric quality, which is a major concern for brands looking for a private label clothing manufacturer.
Whatever the challenges are, it's important not to skip the point that fashion changes every day. With this comes the stock of new fashion formats that everyone loves to adopt. Private Label Manufacturers have this opportunity to understand the market and provide the same outfits to the buyers.
Running a Private Label Manufacturing unit is a B2B concept that entirely depends upon the number of contracts you own and the reputation of brands you serve. If you are working with a new clothing brand, it's tough for you to survive entirely on a newbie brand. Instead, you will require other contractors/deals to continue serving the customers through different brands and maintain a regular clothing demand.