What Are Geotextiles? Learn All About It Here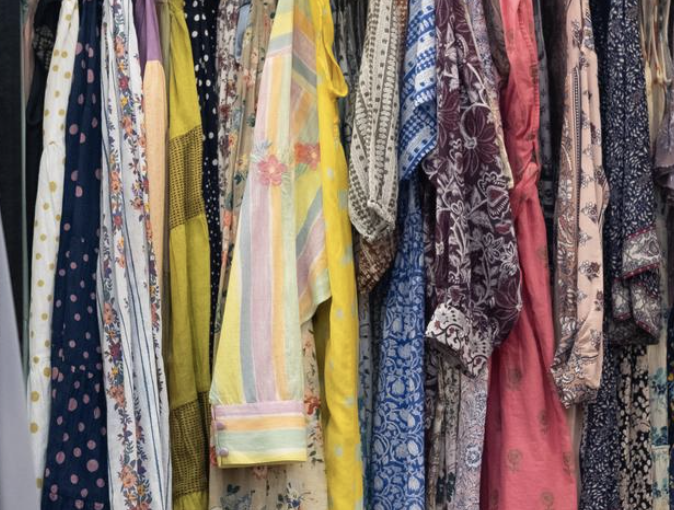 When you think about the term geotextile, it may seem like it is a textile made from eco-friendly materials or it is somehow related to the earth. Only the last part of that initial assumption is correct because geotextiles are related to the earth, and the earth in this context means soil. So, keeping riddles aside, geotextiles are a type of technical textiles that are used in civil engineering. So, with that information, let's uncover geotextiles and learn more about them.
What Are Geotextiles?
Geotextiles are a type of technical textiles, as mentioned previously, and they are used in civil engineering projects combined with soil. These textiles have tiny holes in them and are used to manipulate soil properties for civil engineering projects. Most commonly, geotextiles are used when making roads, landfills, and drainage structures. This material is used for its permeability and is used for purposes of filtration, separation, drainage, and stabilisation in civil engineering projects concerning soil and rocks. This is a brief description of what geotextiles are; now, let's take a look at their history and how they came to be.
How Were Geotextiles Invented?
Geotextiles were used to strengthen the soil during any construction work. Egyptians were the first to use geotextiles in the form of natural plant fibres which they used to strengthen the soil. Then in the 1950s and 60s, geotextiles, as known today, started to be used in precast concrete to control and stop erosion. They used a special type of fabric which was a woven monofilament fabric. In 1977 at the Paris Engineering Conference, the term geotextile was assigned to such special fabric, and that's the story of how they were invented and came to be.
What Are The Various Types Of Geotextiles & Their Properties & Functions?
Geotextiles are made from synthetic fibres like polyester and polypropylene. There are mainly four types of geotextiles. Let's learn about them in brief detail.
Knitted Geotextiles
These geotextiles, as the name suggests, are made using knitting technology. They are quite flexible and cost-effective. Even though they are not known for a wide range of uses, they are best suited for projects involving erosion control and drainage. These geotextiles are expected to grow in demand as the need for erosion control of soil keeps increasing.
Woven Geotextiles
These geotextiles are built from various fabric types, such as woven mono and multifilament and slit film mono and multifilament. Woven geotextiles are the most used of the different types of geotextiles because of their impressive tensile strength and load-bearing capacity. These textiles work in strengthening the soil and as a separator.
Spunbond Geotextiles
Spunbound geotextiles have the fastest production time because they don't need to be woven or knitted. These geotextiles are extruded, rolled into belts, and then heated to complete the process. These geotextiles are known for their robust useability and durability, as they work great in increasing soil strength.
Non-Woven Geotextiles
These geotextiles are made from synthetic fibres. While they are not particularly known for their tensile strength, their drainage, filtration, and separation capabilities are better than other geotextiles. These geotextiles are permeable, and they come in different types, such as resin-bonded, continuous filament-bonded, and staple needle-punched.
Geotextile Market
Geotextiles have a flourishing market, given that construction is increasing to meet the growing demands of the population. Additionally, the need to control soil erosion is also growing rapidly, which will surely boost the use and adaptation of geotextiles even more in the coming future.
So, if you want to learn more about geotextiles or the apparel and textile industry in general, be sure to check out CheerSagar, one of the top white-label apparel manufacturers and exporters in India. To learn more about the services, check out the official CheerSagar website.