What Are The Best Fabrics For Women Clothing?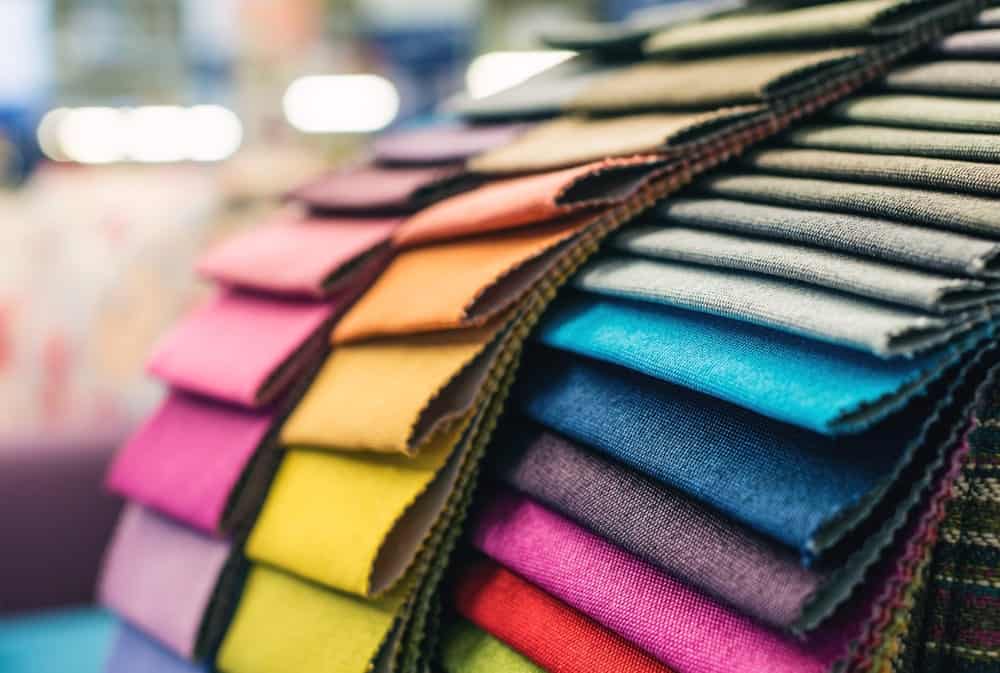 The selection of the right fabric for your clothing can make or break your overall outlook.
Today, you will find multiple fabric options in the market that make it tedious and confusing to choose the best and make an intelligent investment for your wardrobe. Interestingly ladies always have a hard time selecting the right outfit for different purposes, and selecting the right fabric is one of the complex tasks among them.
So, here we are providing you with the list of the best fabrics preferred for women's clothing. A Garment Manufacturing Company always prefers using these fabrics to bestow premium quality outfits for women.
Cotton: Cotton is one of the best clothing materials used for women's garments. It is a breathable fabric that is perfect to wear during summer. That's why cotton fabric is highly recommended to manufacture fashionable women's clothing that is easy to maintain and comfortable to wear.
The best sign of top-quality women's clothing is smooth stitching. However, if you feel starched touching the cotton stitching, it isn't good quality fabric.
The most common traits of cotton fabric are:
Softness
Durability
Absorbency
Holds dye well
Breathability
No static cling
Silk: It is the 2nd most famous fabric used for women's outfits. Its unique luster makes the attire eye caching. Its luster attribute makes it the perfect fabric for fashionable clothing highly used on special occasions. Silk dresses always require dry cleaning to remain in good condition. People looking at it from a distance can't avoid its elegant look.
Characteristics of Silk are:
Breathability
Elasticity
Absorbency
Thermal regulation
Drying speed
Shine
Linen: Many of you better know this fabric as the richer cousin of cotton. Linen is in use for centuries. It encompasses the qualities of cotton alongside elegant looks that make it the trendy option to create fashionable dresses for women. However, the biggest heck with linen is wrinkles that make it tough to maintain. Remember, good-quality linen is always soft in quality and boosts your personality to the next level.
Characteristics of Linen:
Absorbency
Strength
Thermoregulation
Comfort
Great abrasion resistant
Antiallergic
Not electrifying
Satin: Nowadays, satin is in huge demand and is used to make fashionable clothing. Its luxurious feel gives a rich-like feeling.
This attribute of satin makes it an occasion-specific fabric. Not many of you know that satin is hard to stitch fabric. If not worked well with satin, the machine might eat the fabric, making improper stitching. However, once the stitching task is done precisely, the outcome is fabulous.
Characteristics of Satin are:
Shiny front
Beautiful drape
Durable
Wrinkle-resistant
Snags easily
Difficult to work with
Polyester: Interestingly, not many people know the real beauty of polyester. However, those who know this fabric can create some awesome dresses for women. It has a fantastic resistance to mouth and mildew that makes it long-lasting. The best part of a polyester outfit is its pleats. Once you make pleats on a dress, it will remain as-is. Top-quality polyester retains in its top condition even after few washes.
Characteristics of polyester fabric
Durable
Moisture-resistant
Retains its shape
Typically non-biodegradable
Different types of polyester
Ethylene Polyester
Plant-Based Polyester
PCDT Polyester
Wool: Almost everyone is familiar with wool fabric. However, you might be unaware of different types of wool. Typically wool fabric is of two types. Coarse wool is highly used to make rugs and blankets. However, softer wool is used to make appealing and trendy attire. Women are fond of wearing different outfits across the year. In winter, they can consider soft fine wool to add elegance to their personality.
Characteristics of Wool:
Resists wrinkles
Resists soiling
Durable
Repels moisture
Retains shape
Resists flames
Comfortable in all seasons
Rayon: Rayon Challis is the best fabric that is smooth and comfortable to wear among all types of rayon fabric. The way it drapes on women's body is the prime reason behind its popularity. It is the perfect fabric used to make different outfits, including dresses, blouses, skirts, soft pants, etc.
Characteristics of Rayon:
Permeable
Breathable
Flowing
Versatile
Flammable
Delicate
Blends: As the name suggests, the blend of multiple fabric fibers results in a high-quality fabric compared to original fabrics. Blends are mostly preferred in the fashion industry. Another big reason for selecting blend fabric is affordability and elegant quality. The most common blends are linen and cotton, viscose and polyester, cotton and polyester, and more.
Characteristics of Blends:
Durability
Strength
Moisture absorbency and comfort
Wrinkle resistance
Heat resistance
So, these are the prominent fabrics used in the fashion industry.