How To Climb The Ladder In Apparel Production- The Key Factors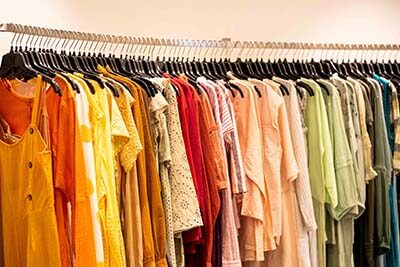 So, you are thinking of starting your own fashion business or opening your boutique. You might be excited and full of energy but nervous and expiring an adrenaline rush into your body, right?? Well, this happens to everybody who wishes to try his/her luck in a new sector especially the apparel or fashion industry. But the immense opportunities in the present market and the requirements of less capital intensive with a high investment turnover ratio are making investors put their money in garment manufacturing. However, investing in the apparel or fashion clothing business does not guarantee success. Millions of young enthusiasts dream of getting success in apparel production but only a few of them end up making remarkable careers. It requires a perfect combination of hard work, patience, creativity, and passion.
So, what are the parameters to get success in the apparel industry? How to climb the ladder in apparel production? Let's find out:
Know About Your Industry - The foremost step towards ensuring success in apparel production is to conduct deep and thorough research about your area of niche. Look at already established company's strategies and tricks they use. You can read out research journals, blogs, and publications to get knowledge of the latest trends and consumer tactics.

Consider Modern Technology Tools - Automated machines with different types of modern technologies have become an essential part of running a successful apparel business as it improves product quality and sustainable growth. Be it reducing physical manpower, labor cost, breakdown and inventory control or better quality, and energy-saving, technology is not related only to high-tech machines but also application of the software.

Ensure Sufficient Use of Human Resources - Human resources are an important part of any labor-intensive industry and the apparel industry is not an exception. It is impossible to expect or produce a quality product without a well-trained workforce. By keeping the importance of training human resources, many fashion & apparel companies are employing standard methods of training to impark technical skills and improve performance in labors for production.

Customer-centric Approach - Customers are no more related only to the service sectors, they are now closely related to the apparel production industries. You should not only be careful about manufacturing the right product at the right time but also need to incorporate the flexible and quick query resolution management of customers to tackle different complaints such as changing and payment requirements etc.

Improve Your Connections - To strategize your market plan that identifies your targeted customers, relevant contact making is essential. Any start-up or established industry needs to build networks and connections with different people. These connections are crucial to fulfill the needs of the company and help the business grow.

Keep An Eye On Your Competitors - Knowing and keeping yourself updated with your competitors help you incorporate necessary policies and strategies for growing your business. You need to find out who your direct or indirect competitors are and figure out ways to cope up with them. You can study their business models, targeted customers, and advertising strategies, etc.
In the end, it is your hard work, advanced planning and critical thinking are the ones that can decide the length of your journey in the industry. For any fashion or apparel industry, the above-mentioned points are vital for success.