What You Should Know About Digital Textile Printing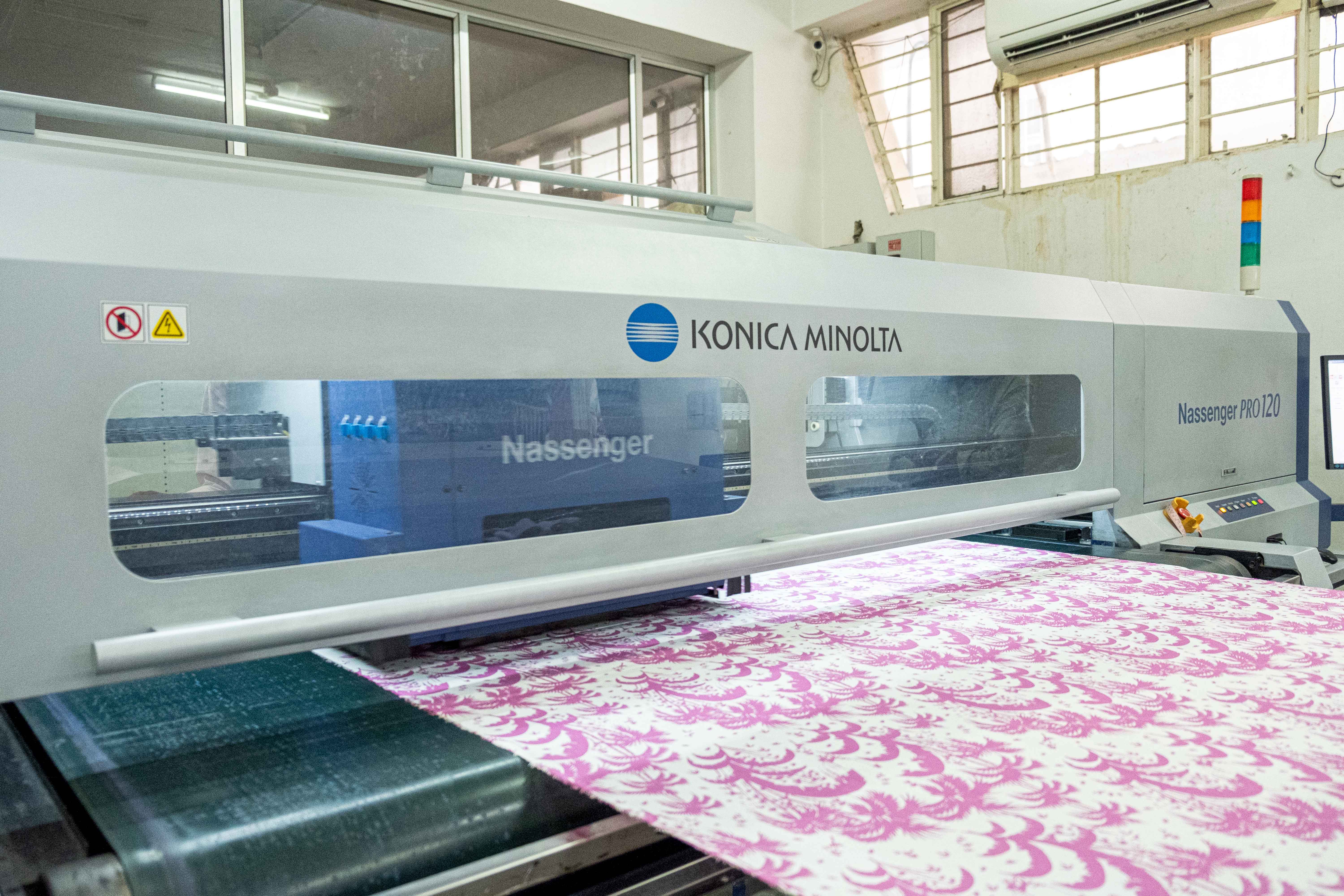 Gone are the days when most of the clothing manufacturers 100% relied on conventional textile printing. Technology has taken a huge leap, and today, we are blessed with digital textile printing.
Today, most Private label clothing manufacturers rely entirely on digital printing as it offers multiple advantages over traditional textile printing.
During the initial days of textile printing, hand printing was highly used. It was one of the popular formats of the tie-and-dye technique. However, it had multiple drawbacks that required advancement.
The most common cons of hand printing were extensive labor work. Moreover, you can't get the required prints with high efficiency if the labor works at a higher speed.
What is Digital Textile Printing?
As the name suggests, digital textile printing uses digital technologies (digital printers) to manufacture new and attractive designs. Looking at digital printing, you will find it almost similar to traditional printing practices.
In digital printing, the fabric is passed through a printer at high speed, which is then streamed, washed, and dried. Getting more into the technicality, this technique doesn't use the old-fashioned format of using pre-colored patterns to engrave on the fabric. Instead, printers with RGB colors are used.
The printer understands the design through a digital file, and based on the RGB system, it prints the desired design on the fabric. A minuscule droplet of ink is put on the fabric for precise printing.
The major question every manufacturer would look for is what the advantages and benefits of digital textile printing are?
Advantages of Digital Textile Printing
Low Sample Cost: The digital printing machines don't require test screens for individual patterns. It can be used directly for printing the order requirements. It saves the sample cost. If required, it can still make some samples that are always less than the traditional printing procedure.
Provide Short Term Delivery: Here, you don't need to follow the old format of relying on patterns and color schemes. Today, digital printing has made it possible to print any design you want without worrying about delivery. In short, digital textile printing allows short-term delivery, which helps the manufacturers fulfill the market demand quickly.
No Need to Maintain Stock: Today's fashion trend is to follow what's new. People and manufacturers don't bother about a specific pattern and require the same trend repeatedly. Instead, they love adopting new designs, and hence digital design helps you get new designs in the market without much time delay. Moreover, with digital fabric printing, you don't need to maintain stock.
Get Refined Printing: With the latest technology, digital printing allows manufacturers to get precise and fine patterns. Above all, you can create unlimited color styles from the RGB system. You are no longer dependent on the traditional patterns and lengthy processes.
Save Big on Money & Manpower: As machines have replaced humans, the efficiency you get from them is higher than manpower. Moreover, it has overcome the cost on energy and water, as traditional printing requires a large amount of water.
Minimal Wastage: The machine manages the color/dye smartly to make the most out of it and use the maximum possible from the ink. With digital printing, the machine ensures no color wastage is done. Moreover, it doesn't encourage the use of excessive chemicals which directly harm the environment.
Less waste: as droplets of ink is being printed very precisely onto the fabric. No disposal of excess dye and chemicals used in rotary screen printing, harming the environment.
Unlimited Printing: Unlike rotary printing screens, where you are always restricted to the diameter of the rotor, digital printing lets you print 'n' number of prints without worrying about the diameter restriction.
All in all, digital printing can meet everything that was limiting the manufacturers to serve the market need without compromising the printing quality. It has even started offering a higher standard of printing quality which was somewhere compromised with hand printing.
Digital printing has made it possible to maintain high uptime and fulfill any market need in the shortest time possible.
According to the reports, the digital textile printing market was valued at USD 1.67 Billion in 2017, which is expected to reach USD 2.31 Billion by 2023. It means the market for digital printing will get a CAGR of 5.59% during the forecast period.
Before starting your printing unit, you should know something more about digital printing. The ink used in digital printing depends on fabric like polyester, cotton, or silk. Digital printing has made it possible to print any design on almost any fabric in the shortest time.
So, this was all about digital textile printing that every manufacturer must know. If you are planning to run a new manufacturing unit or a supply chain for the manufacturer in the clothing industry, take a look at the enormous benefits of digital printing and boost your profit with a one-time investment.