Machine Embroidery Beginners Guide - Crucial For Every Manufacturer/Supplier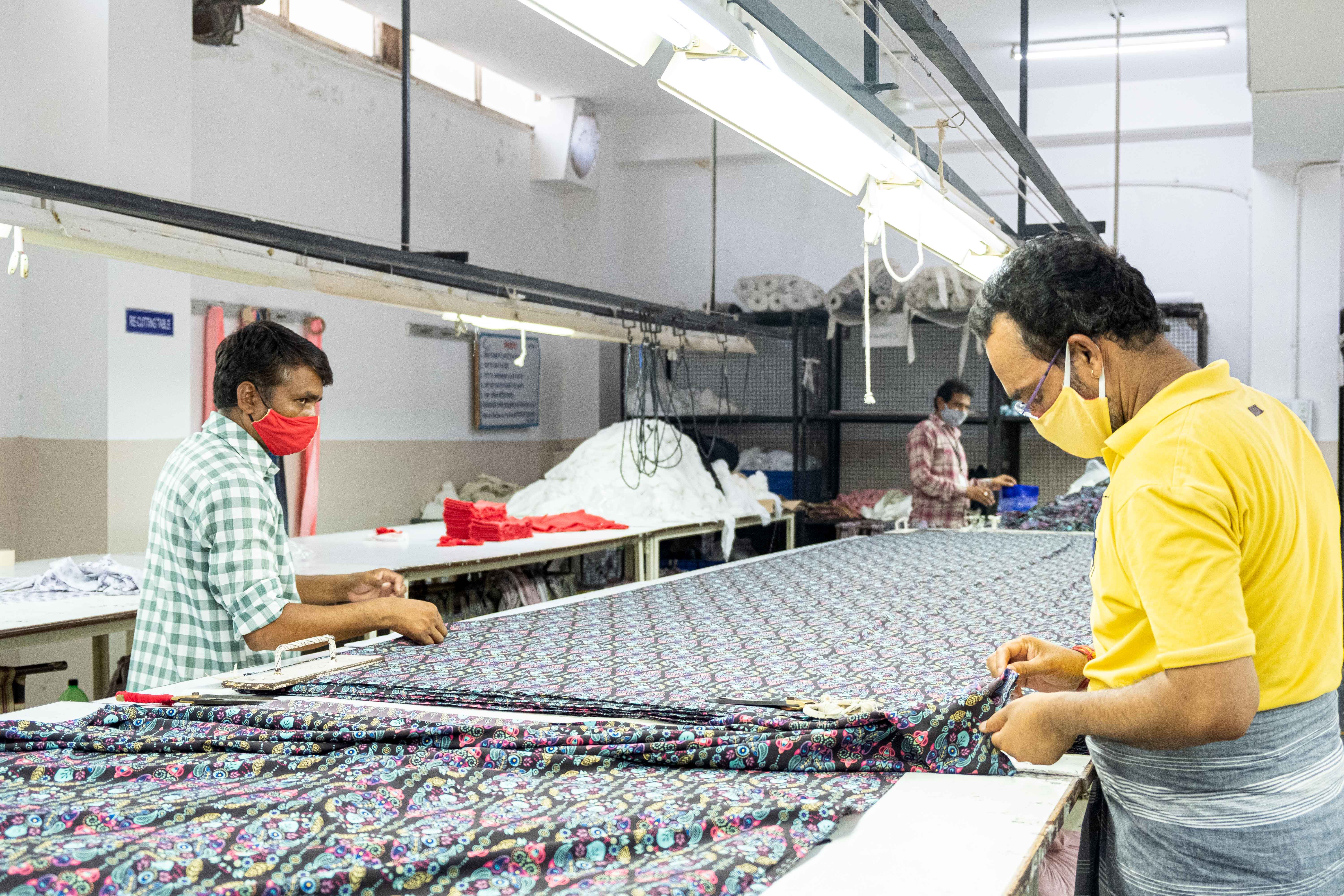 Nowadays, customers are more inclined towards embroidered clothing. Embroider clothing is in huge demand, and following such demand, machine embroidery has come into place. The machine embroidery is highly effective in getting a perfect finish with high quality and long-lasting results.
What is Machine Embroidery?
Embroidery is a decorative craft made in a specific pattern using different colors and different types of stitches. The everyday use of embroidery is decorating garments and household items, including tablecloths, pillows, splash-back clothes, etc.
Decades before, the embroidery was completely a hand-work, where no machinery was used. But today, technology has blessed the clothing industry with an embroidery machine, making it highly convenient and practical to embroider any cloth within budget and short timespan.
The most common Types of Embroidery Machines includes:
Aari Embroidery Machine

Double Head Embroidery Machine

Computerized Embroidery Machine

Sequins Embroidery Machine

Single Head Embroidery Machine

Schiffli Embroidery Machine

Multi-Head Embroidery Machine

Sewing Embroidery Machine

Mixed Embroidery Machine
If you are planning to start embroidery, it's better to start with a machine that can do embroidery and sewing. A standard sewing machine can't do perfect embroidery. You should research well before selecting the right machine. Moreover, it's better to search for a local dealer that can help you set up the embroidery machine and is always available for future issues.
Essentials You Need to Get Started:
If you are prepared to set up an embroidery machine at your manufacturing unit, some prerequisites must be fulfilled.
Fabric: The embroidery machine lets you embroider on different types of fabrics. Still, you should know about the different fabric types and why selecting the right fabric for your machine is essential.
Stabilizers: With the embroidery machine comes the stabilizers that help in stabilizing the fabric correctly.
Needles: Yes, the needles for machine embroidery are a bit different from standard machines. Moreover, they also differ from hand embroidery needles.
Threads: Like needles, threads are also different from hand embroidery.
Many of you already know why big brands consider embroidered clothing. Below are the benefits of choosing embroidery.
Made to Last Long: Embroidered designs made with precision can last long. They can sustain multiple washes to remain in as-is condition.
Flexibility of Fabrics: Embroidery suits best for apron, denim, bags, and even socks. The embroidery works really well on thick fabrics, which easily hold the stitches and add charm to your clothing.
Look Elegant: Undoubtedly, traditional attire is unbeatable, but embroidery adds elegance to your outfits. E.g., embroidered logo on your t-shirt, socks, etc., can do wonders in beautifying the outfit. However, the level of embroidery matters that rely on the professionals.
Unlimited Styles: Advanced technology has made it possible to create unique styles with unlimited color options.
Cheer Sagar is one of the renowned private label clothing manufacturers that use Japanese Barudan multi-thread embroidery machines. We are one of the best Garment Manufacturers in Jaipur that prefer adding technology to serve top-quality embroidery within a limited timeframe. The embroidery machines are highly proficient in delivering top-quality designs to your fabric and garments. Advanced technology ensures flawless clothing designs without consuming heavy manpower and time.
Above all, our entire range of designer clothes undergoes quality checks before delivering to the brands. This way, we keep our quality at best and provide premium clothing to the fashion industry.
Many of you would wonder how machine embroidery differs from hand embroidery.
The primary difference between the two embroidery techniques is the stitching process. For hand embroidery, you need different stitches, thread, and fabrics. Every work done by the craftsman is unique and different from one another. However, machine embroidery is made to maintain accuracy and give a single design for 'n' number of clothing. The machine embroidery ensures all designs are made identical (within a single slot). However, if required, you can change the design to match your personalized needs.
When you choose one among the two, first-time manufacturers always get confused. Hand embroidery undoubtedly provides you with a precise design. However, the craftsman can never give you 100% similar designs in a single slot. This demands a machine that can work based on instructions and provide precise design.
With that said, if you are looking for a few embroidery options, hand embroidery is good to choose. However, you always require a dedicated machine that can reduce your efforts and time for professional purposes.
Machine embroidery is the perfect option for offering awesome embroidery designs to your clothing and outranks the fashion.
So, this was all about machine embroidery that every startup manufacturer or private label manufacturer must consider before adding a new machine to their workplace. Still, if you are a clothing brand looking for the best private label clothing manufacturer, we can help! Cheer Sagar is the right place to work with and serve your customers with premium quality clothing.