Why Private Label Manufacturers Use ERP Software Systems?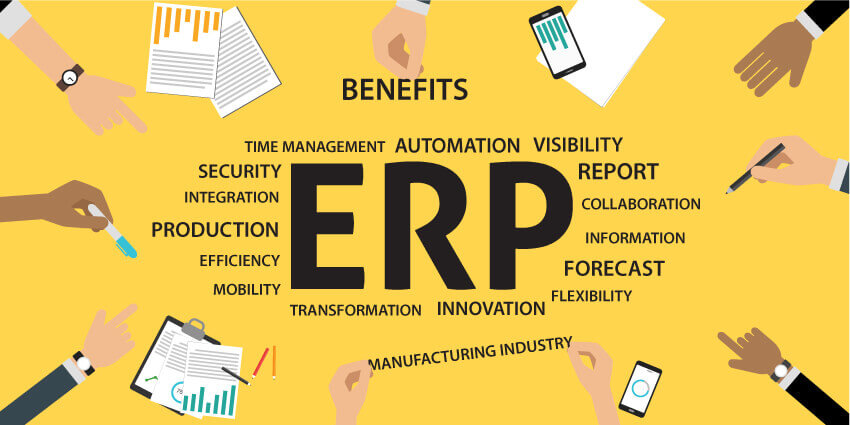 FACT: India's textile industry contributes to nearly 14% of the industrial production and 4% to GDP.
Moreover, the textile industry also employs more than 45 million people in the country.
Technology is changing with each passing day, and hence you get an upgraded/advanced version of the ongoing software/tools. Gone are the days when you entirely rely on manpower for every single operation in your business. The textile industry is one of those industries that has evolved a lot in the last few decades, and the inclusion of the latest technology is one of the vital reasons.
Readymade garments manufacturers in India have already started using ERP software that benefits their business in various aspects. New businesses and brands are also considering it in their daily operations as it provides a plethora of benefits, from streamlining your operations to increasing your sales count.
So, let's dive into some of the crucial benefits of ERP software for private-label clothing manufacturers.
Streamline Supply Chain Management: It's always essential to streamline your manufacturing and smartly manage the inventory. ERP software helps you streamline, manage and monitor the entire manufacturing unit. It primarily targets the global market and lets you compete with the right production count.
Many ERP software even helps Private Label Manufacturers forecast market trends based on historical data which is a plus in serving the clients/brands in the right way.
Build a Strong Communication Channel: IN the real world, it's tough to maintain a communication channel in all the teams working together in the manufacturing unit. However, a computer is a centralized device that helps you connect to every team. ERP tool helps to build a strong communication channel between different teams.
ERP helps to collect data from all teams and make a real-time output as a result of teamwork. With this, physical communication and collaboration are no longer necessary in big manufacturing units.
Create Financial Reports: Gone are the days when specific teams created financial reports. Moreover, there is always a probability of errors in the final reports. ERP software took charge of this and omitted long time consumption with accuracy.
For readymade garment manufacturing companies in India, the ERP tool is a boon that automatically creates financial reports with 100% accuracy. It helps manufacturers make income, debt, balance sheets, and profit/loss reports.
Reduce Machine Downtime: When you are working for third-party brands and already have orders in your production line, it's essential to ensure minimal machine downtime is present. However, it's tough to track all machines and keep them running until the production is done as required. ERP helps you take charge of this and collect information on all machines in your unit. The ERP system enables you to track every machine with a single click and check its working status. With this, machine management becomes highly convenient, and machine downtime is reduced.
Increased Clients: Until you cannot deliver the bulk order before the deadline, it's tough to entertain every client/brand with the utmost care and attention. You need to track every aspect of your manufacturing unit and ensure the order is made before the threshold date. ERP gives you the potential to track your orders, their deadline, and the order's current status. This helps you manage all clients and their respective orders in a seamless order.
Once you streamline the production and serve every client/brand before time, you will build a brand and invite more clothing companies & brands to your doorstep for bulk orders.
Automate Invoice Generation: Invoice generation is one of the crucial parts of every manufacturing company. They have to keep track of the entire order and create an invoice accordingly. ERP software is highly effective in generating invoices after the order is complete and ready for delivery. With the inclusion of ERP software, your repetitive and manual efforts of invoice generation end, and your clients/brands automatically get the invoice.
ERP also takes care of the payments made to you. You can even manage unpaid and paid bills that help you better manage your invoices, debts, income, and other financial assets.
Organize Your Clients: Client management is crucial to ensure you serve every client dedicatedly, provide premium assistance and guide them with the right fabric knowledge, manufacturing practices, and ongoing trends. Simultaneously, it's also essential to manage/organize your clients for better delivery and services. ERP keeps track of all clients and smartly manages them.
In short, the use of ERP software for private label manufacturers is vast. It entirely depends on what you need and how many benefits you can take from the ERP tool. With that said, if you are new in the textile industry or planning to start a manufacturing business, give it a try and experience its real potential.