Best Fabric Accessories To Highlight Your Style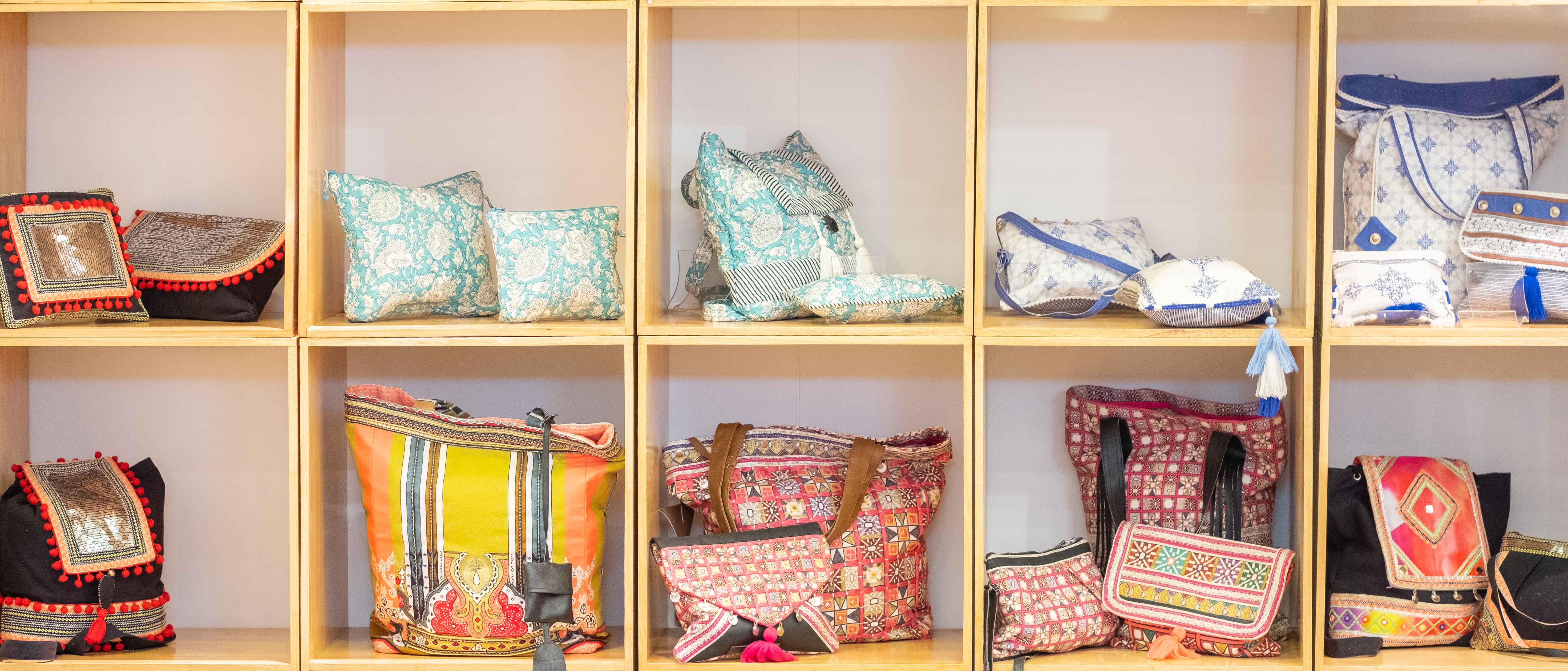 Everyone's fashion style is incomplete without accessories. It gives any fashion style an elegant appearance. Hats, belts, scarves, and hair accessories are just a few examples of eye-catching accessories that not only add a glamorous look but also make a style statement. Continue reading to explore many fabric accessories.
Best Fabric Accessories
Face Masks
Face masks are the newest trend in the fashion world. It has a safer & trendier look because it is made of double-layered fabric with attractive and unique designs. The mask is designed with a range of styles and colours. Beads, Zari, and patterns adorn the mask, giving it an attractive appearance on the wearer's face. Make a fashion statement with a stunning mask!
Jute Tote Bag
A jute tote bag adds a touch of sophistication to your look. It is versatile and may be worn in a variety of outfits. It's an ideal accessory for people of all ages. There are many different styles of jute tote bags on the market; some are adorned with beads and thread tassels, while others are capacious totes with fabric patchwork. You can select the ones that best suit your taste. In one jute tote bag, collect new magic from your ideas and save it as memories!
Scarves
Scarves with style are once again a fashion statement. You can choose from a wide range of coloured scarves to complement your style and outfit. Scarves are available in a variety of fabrics, from silk to woven scarves. It creates a beautiful look whether you wear it around your neck, in your hair, or tied to your hand. Carry a colourful scarf to add a touch of glitz to your look.
Scrunchie
This is one of the most beautiful hair accessories that gives everyone a unique and sophisticated look when worn. The bright colours and gleaming fabric add to the attraction of these adorable little scrunchies in your collection. Made from a variety of fabric designs such as batik, Akola, and booty prints, and embellished with beads gives your style a beautiful look. Take a lovely scrunchie and tie it around your hair!
Belts
The belt is one of the most appropriate fashion accessories for completing your look. It distinguishes you from the crowd. Embellished belts go with any kind of attire and may be worn for any occasion, including weddings, engagements, and festivals. Fabric belts are light and comfortable to wear for long periods. Make your day with a soft, lightweight embroidered belt!
Mobile Pouch
The pouch for a smartphone has become one of the most fashionable accessories in the latest days, so it must be fashionable and unique as well. Many handcrafted fabric mobile pouches provide a lovely appearance while keeping your phone safe. Mobile pouches come in a variety of colours and patterns. Pure beadwork, Rajasthani pattern, batik print, and a variety of other styles offer this tiny companion a unique appeal. Now is the time to take one away for yourself!
Conclusion
Fashion accessories are necessary for giving your appearance a fashionable appeal. It's time to give your fashion statement a new look.