How Laser Technology Is A Boon For The Textile Industry?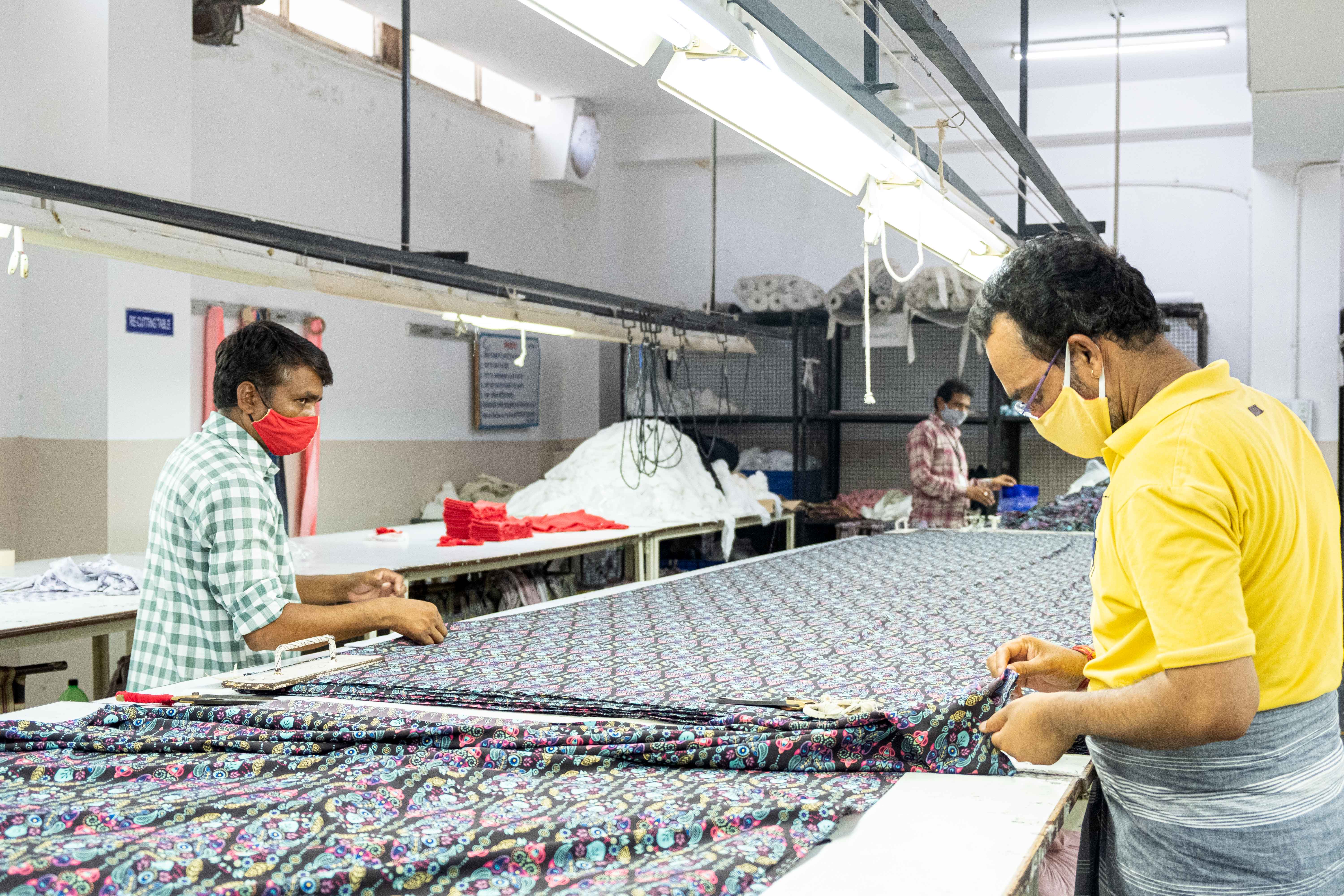 The textile industry is one of the booming industries where laser technology is being used aggressively. LASER is the acronym of Light Amplification by Stimulated Emission of Radiation, which has numerous benefits in the textile industry. LASER technology has today its uses across various industries. Every apparel manufacturer Jaipur has advanced machinery that supports laser cutting, laser engraving, and other laser-related operations in the manufacturing unit.
The use of Laser technology has numerous benefits for private label manufacturers in India. Below listed are some unmatched benefits of laser technology in the clothing industry.
No Use of Hazardous Solvents/Acids
For marking on any fabric, lasers never use acids, inks, toxic solvents, and any other type of hazardous chemicals. Hence, it provides durability, high-temperature assistance, and micro-coded markings, which isn't possible with other marking alternatives.
Quality For Long
Markings made by laser technology lasts for long without fading with the passage of time. Hence, your one-time investment in laser markings will serve you for long without fail.
Provides Attractive and Valuable Products
Whether you are using laser technology for cutting, engraving, or other purposes, the end result will always look fantastic. Laser technology gives you attractive garments that add value to the clothing and make them worth buying.
High-End Safety
The laser marking solutions are completely tamper-proof. Moreover, these machines are corrosion-free, offering you high-quality output without worrying about counterfeit products.
Detection of Faulty Fabric
When buying raw fabric in bulk, you always find some defective fabric that can't be used for readymade garment manufacturing. A non-specialist can't detect any defunct baric and find imperfect samples out of the bulk materials. This can be done with laser technology. Morphological image processing is highly effective in detecting any defect in the fabric and helps you discard defective fabrics from the quality ones.
Laser Based Denim Fading:
The modern age has a new trend in denim outfits, i.e., denim fading. The old format of denim fading includes sandblasting, which is no more in fashion. Instead, the latest technology includes laser technology that fades the denim as required.
Laser beam decomposes the dye on the fabric, making it more practical and trendy. The dye turns into vapors, and you are left with a faded design.
Laser Engraving
Laser engraving is an intelligent way of marking a design/pattern on the garment. Compared to other laser-based operations, engraving is a complex process. Hence, it requires professionals with precision computerized systems. However, the outcome of laser engraving is clean, crisp, and permanent. Above all, the quality of laser engraving is unmatched.
For Laser Cutting
Laser technology is also used for cutting fabric in different patterns. A sharp laser is focused on the fabric surface that increases the temperature and cuts the fabric from that point. Usually, clothing manufactures use gas lasers for fabric cutting. The entire laser cutting machine includes a laser source, computer (for monitoring), a cutting head fitted with a mirror (for laser reflection). The best part of using a laser-cutting machine is, it doesn't require sharpening like mechanical cutting machines.
Most private label manufacturers rely on laser cutting machines compared to mechanical machines. Below are some reasons that support the hefty use of laser cutting.
Cost-Effective
Comparing traditional cutting methods and laser cutting, you will find that laser cutting is cheaper. With bulk orders, the cost-effectiveness of laser cutting becomes significant.
Minimal Mechanical Parts
A traditional cutting machine includes multiple mechanical parts that wear and tear with time. However, laser cutting machines have minimal parts that make them highly convenient to maintain and run for long.
High Precision
In laser cutting technology, a sharp laser beam is used to hit the fabric that increases its temperature and cuts the fabric precisely.
High Cutting Speed
As laser cutting doesn't involve mechanical cutters, it has a high cutting speed without the heavy maintenance.
Completely Computerized
Laser cutting technology is highly advanced that only requires a computer to control the operations. Interestingly, it is easy to operate also.
Cheer Sagar is a premium and authorized readymade garments manufacturer in India that provides you with bulk orders at affordable prices. We are a family-owned business serving global clients for a few decades that strengthen our roots across the globe.
Our expert team is always available to provide you with keen assistance in fabric selection, ongoing fashion trends, and market demand. We are equipped with the latest machines that provide precision clothing with bulk production. We are highly efficient to serve multiple clients simultaneously, without compromising the fabric or garment quality. Above all, we are always committed to serve you premium quality garments at best-in-industry pricing.
So, we are just a call away from you! Give us a call at [PHONE NUMBER], and let's discuss your custom requirements.