Top Fashion Trends Ruling In 2021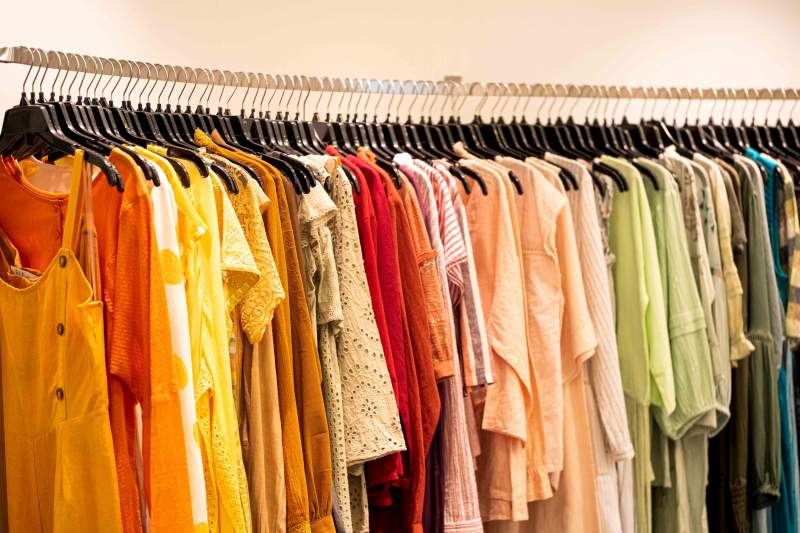 Summer is one of the favorite seasons across the year when females showcase their fabulous attire and become eye-candy for the crowd. However, it is interesting to note that fashion changes with each passing day, which is why the fashion industry experiences a rollback of old fashion.
Females commonly fall in love with every outfit they see for the first time. However, this brings the problem of selecting the best-fit, cozy and adorable outfit for you. The best way to find the wardrobe's garments is to follow the fashion trends that are currently ruling for a long time.
Most manufacturers focus on the trend to bestow some amazing outfits for the ladies. Private Label Clothing Manufacturers takes care of the trend to ensure all trend formats are covered, and you get a broad range of buying options.
This article will help you with the popular and trending outfits that you can add to your closet.
Old is Gold: Yes, you get it right! The old fashion is now rolling back on the streets, and many famous personalities are caught in the spotlight with 90's fashion outfits. From top to toe, the 90's fashion is adopted, proving its comeback in the current era.
Maxi-length cardigans, square-toe boots, and the sheath dress can be easily seen on the streets. The old-fashioned full-length jacket with a polo t-shirt is yet another example that proves the comeback of 90s attire.
Saturated Color Options: With the season, the color scheme does change as it affects the body. However, one common fashion trend that is experienced in the year 2021 is saturated color options. Currently, the vibrant colors are still in trend and in high demand.
However, one strange thing to notice is mixing different color schemes to make something new that makes you stand out of the crowd. Some common color options are bright blue, marigold, peachy orange, etc.
Loose Fit Denim: Denim is one of the everyday outfits that never gets outdated. Instead, it comes back to the market with a minor change in design, pattern, or color scheme. Moreover, denim pants are always a trend for everyone. Currently, loose-fit denim is the ongoing fashion that takes you back in time. Yet, it is a ruling trend that is attracting significant customers globally. Slim-fit t-shirts or cropped sweaters are a good match with loose-fit denim.
Sweater Vests: It seems a bit weird for some, but the truth is sweater vests popped out in the fashion industry in 2020. Since then, people are loving it and have adopted it as a trendy fashion.
You can wear it with a full sleeve t-shirt or formal shirt. However, you can only wear it during the winter or autumn season. Many people also wear it with nothing beneath it (only a bra). With time as the temperature moves down, you can add a shirt/t-shirt beneath the sweater.
Two-Piece with Bare Midriffs: Undoubtedly, one piece is always a consideration by the ladies, but two-piece has retained its position in the market. Women with bare midriffs can be seen easily in the market that proves their presence nowadays.
With this outfit, some ladies are going bold to show maximum midriffs and outrank the competition in the fashion industry. However, most ladies maintain the decency with small bare-midriffs that are only visible when you move.
Printed Palazzo: Palazzo are the common outfit for ladies as they fit all occasions/functions. Still, printed palazzo are the unique garment category that gives you a funky look. Printed palazzo may include patterns, swatches, or other tailored designs for a mid-age women category. Above the printed palazzo, you can wear a plain t-shirt or a light-colored sweater.
Puffy & Quilted Handbags: Handbags are a common accessory that has become common for women. However, puffed or quilted handbags are a special design that is in high demand from 2020. Today, it has become a must-to-own accessory that you can't deny. Instead, it beautifies your traditional outlook to the next level. Remember, mid-sized handbags are good to match the ongoing trend.
Lavender Color Theme: Yes, you might think of it as something uncommon, but lavender is a particular color option that is in trend this year. It is a light color that is being considered by top brands with numerous outfit offerings in the market. The color is available in various ladies' garments available nowadays.
So, these are the common yet highly trending fashion formats that are popular among ladies. Most of you already own some of them in your closet. However, you should note that there is no point in adding all these options to your wardrobe. Instead, you should choose a few that fit your budget and match your personality.
Fashion changes but what remains the same is your collection and a few trends that come back with time.