Why Big Brands Prefer A Private Label Clothing Manufacturer?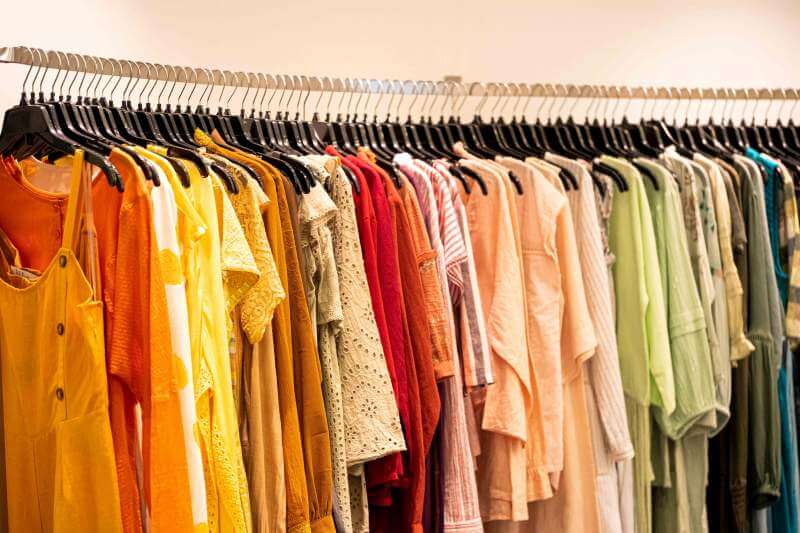 Running a business is one phase of your efforts, but building a brand is the most crucial part. Regardless of your industry and niche, you are always looking for a seamless and profitable business that can make you money.
Now, turning a business into a brand takes a lot of effort and time. So, what if you can still find a way to make money from your business? Yes! We are talking about private label manufacturing.
For newbies, private label is nothing new in today's but. Private label is the concept of making/creating products for a firm/company that uses their brand to sell out your products. Private label clothing is a popular trend in the clothing industry. In short, a company that produces sellable items for a brand is better known as a private label manufacturer.
Before that, many of you would wonder why you should run a private label.
Complete Control over Business: It gives you full control over your business. It means you are totally devoted to retaining the quality, regardless of other factors like customer retention, price, branding, and other marketing practices. You only have to focus on maintaining premium quality clothing for the brands.
Work for Popular Brands: Do you want to work for top clothing brands? Well, a private label clothing line helps you achieve that dream. It allows you to produce clothing for top brands that encompass a huge user base. In short, you are creating a generic product, and big clothing giants are putting their logo and brand on your generic clothing line.
FACT: Remember, customers are always loyal to brands, not products
No Investment in Marketing & Promotion: If you have a brand tie-up for your clothing line, why put extra effort to register for a brand and populate it? Creating your brand increases competition in the clothing industry, and hence it becomes tougher to compete with the ruling brands.
Low Cost High Profit: Big brands always recommend using private label clothing manufacturers in the industry. The reason being no multiple stages are involved in transforming raw material into sellable products. Instead of competing in the sea of competitors, you only focus on building quality products for a specific brand. In short, your ideal focus is only on maintaining the quality and making a profit.
When it comes to Private label brands, they too have many advantages considering private label manufacturers over building an in-house manufacturing unit.
Smaller MOQs: Buying from wholesalers requires orders in bulk, but this isn't the case with private label manufacturers. With them, you can start with small quantities and start working for long. It means, private label brand can diversify their requirements from different suppliers and maintain a plethora of clothing lines for the customers.
Get Utmost Quality: Quality is the prime reason why brands mostly prefer private manufacturers instead of in-house teams. The private label manufacturer always ensures top-quality clothing to maintain long-term relationships and continue running their business.
Maintain High-Profit Margin: Brands have an excellent opportunity to save big margins with private label manufacturers. Purchasing from private labels decreases their in-house manufacturing cost without compromising the quality. In short, they can draw a big margin on every sale. The overall cost of manufacturing, purchasing raw materials, power costing, etc., are cumulatively replaced by buying clothing directly from private label clothing manufacturers.
Flexible Pricing: Buying directly from manufacturers decreases the wholesale commission, and hence you get good quality clothing at retail price. This helps you cut down the price a lot. Further, negotiation with the manufacturer helps you conclude the final price that is always less than the retail price. It is a good option.
Easy Customization Options: Brands can consult with the manufacturer to produce clothing lines with specific colours and fabrics. Moreover, brands can start their in-house manufacturing unit if the supplier isn't working out great. A wholesaler will only have the stock for sale and can't entertain your custom requirements. However, a private label supplier can easily entertain your brand-specific requirements.
Maintain Utmost Customer Satisfaction: Customer satisfaction is a must when running a business. Every brand prefers gathering tons of customer base and serves them with a premium experience. With a private label supplier, you can make it possible. You have the control over what your customer likes and what they don't. Based on your analysis, you can include or reject the clothing that is liked/disliked by your customers.
So, these are the attributes of private label suppliers that make them the first preference over running an in-house manufacturing unit. Undoubtedly, working with private label manufacturers has tons of benefits for suppliers and brands.
Nowadays, the concept of serving customers has changed the concept of how we serve our customers and delight them with premium quality clothing. Brands are following this trend as it benefits them a lot.