Get Ready To Deal With Monsoon: Monsoon Fashion Tips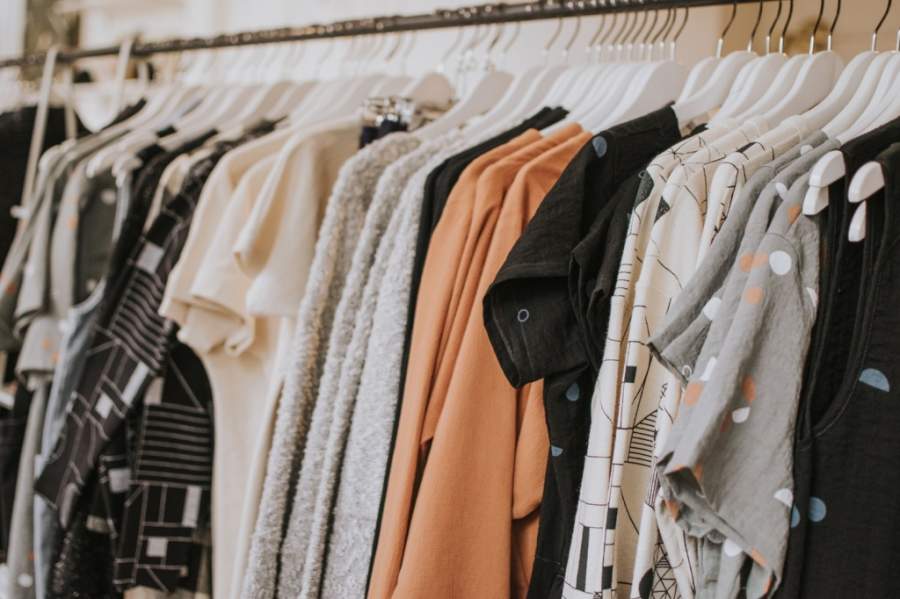 Finally, the monsoon is here, and dressing up can be tricky in this season. Not to worry at all, here are a few tips that can make your monsoon fashion trendy and easy. To ace your fashion game, you must follow these monsoon fashion tips. Monsoon is the most awaited season that people want after summer's relaxation. After summers, the initial pitter-patter is just like increasing the humidity in the air. Humidity settles down in the air, and then it becomes challenging to pick the dress accordingly. Muddy streets and downpour demand a change in your wardrobe! Women's Clothing Manufacturers focus on every season so that the trend and fashion always remain when one chooses their outfits.
Seeing around the damp surfaces and the muddy streets, did you think that dressing in the monsoon means taking a break from fashion? However, it's wrong; by choosing the proper footwear with the right fabric, you can hold the fashion and the trend.
Never Go For See-Through Garments: Many times, it is seen that people go through wardrobe malfunctions during monsoon season. So, steer away from the flimsy garments. See-through outfits can become transparent upon getting wet which makes you feel embarrassed in front of anyone.
Avoid Closed Foot Wears: This is very important not to pick closed footwear in the rainy season. This can cause infections. Still, if you want to wear footwear to keep your feet dry and safe from any infection, choose waterproof socks.
Go For Flip Flops: Rainy season is not the right season to flaunt your stilettos. But during this time, it's crucial to have something that looks fashionable and protects your feet. Ditch high heels and go for the flip-flops, or you can also pick the rubber flip-flops to look trendy and feel comfortable.
Printed Tops: Monsoon season comes with humidity, which makes everyone confused about choosing outfits. To cheer up the gloomy weather, you can go for the floral print tops. Midi dresses are something that can help you in looking like B- town divas.
Right Fabric: Having good knowledge of the fabric helps you deal with the monsoon season and its fashion. It's uncertain to detect the raindrop when you step outside. This is why it is essential to select the right fabric. Silk fabric and denim are some fabrics that are not made for this season. They take a lot of time to dry up. Instead of these, pick up the polyester or chiffon fabric, as they are monsoon perfect.
Printed Umbrella: Umbrella is to protect you from the rain but using it for protection, and fashion sounds interesting. Yes, choosing the printed umbrella makes your outfit more vibrant and turns some heads.
Bag Essentials For Monsoon: To deal with the humid weather and monsoon season, knowing what should be in your bag is essential. Always remember to have waterproof essentials and an umbrella to sail through the day. If you have all, it's good to carry it every time before heading out, and if not, then buy it before you get stuck.
Minimal Makeup: During the rainy season, your makeup can melt and make you feel awkward. Always remember that makeup and humidity are not good friends. Wear minimal makeup during the monsoon. Dealing with your hair is also very important during this season. Putting up your hair in a bun or braid is good. Heat styling is not good in this season; it can make the hair frizzy because of humidity.
Add A Pop Of Colors: This is the season to bring out bright-colored outfits. To stand out from the crowd, pick the colors like orange, canary yellow, and fuchsia pink.
You can also go for neon-colored socks to give a funky look this monsoon. If you are an office-going person, these colored socks paired with formal dresses also help you provide a perfect look.
Steer From The White: Always steer from the white as they get stained easily. Choose dresses with shorter hemlines as they are more practical. Wearing palazzos and long skirts is not a good choice. Even sarees are not for monsoon season.
Now no one says, "Rain -Rain go away come again another day" don't go away as we now know the tips to carry fashion. During monsoon now, no one faces the dressing-up challenge. So by these above monsoon tips, let's break all the misconceptions about the monsoon fashion, and let's enjoy this monsoon by splashing water on others. In these monsoons, do whatever you want to do with carrying the fashion and trend.
So women, now it's time to go forward with fashion like fashion divas. Above all, dealing with the monsoon is now easy with the right outfit; you can build a unique personality.