The Art Of Material Selection: A Comprehensive Guide For Women's Clothing Manufacturers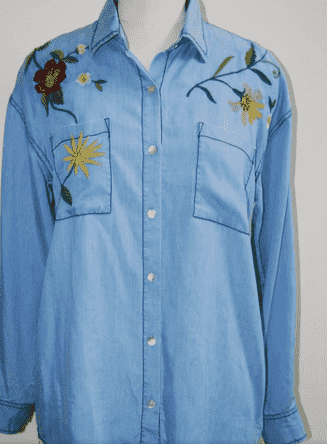 The women's clothing industry is a vast and diversified segment that is ever-evolving. To stay up in the game, manufacturers need to upgrade in terms of design and technology. However, one important aspect of the segment is selecting the right material for the product. From understanding the target audience and current fashion trends to considering sustainability and ensuring quality control, there is much to consider. In this blog, we will delve into the various factors that women's clothing manufacturers must take into account when selecting materials for their designs.
Understanding the Target Audience and Fashion Trends
As a women's clothing manufacturer, it is essential to understand the target audience and stay up-to-date with the latest fashion trends. This understanding plays a significant role in selecting the right materials for each design. By catering to the preferences, needs, and expectations of the target audience, manufacturers can create garments that resonate with their customers, resulting in increased sales and brand loyalty. Furthermore, keeping an eye on emerging fashion trends and incorporating them into the designs can help manufacturers stay ahead of the competition and establish a strong presence in the market.
Fabric Types and Their Characteristics
When designing women's clothing, manufacturers must take into account a variety of fabric characteristics to ensure the final product meets both aesthetic and functional requirements. By understanding the unique properties of fabrics, manufacturers can make informed decisions on which materials are best suited for specific designs and purposes.
Some essential fabric characteristics to consider include:
Texture: The texture of a fabric can significantly impact the overall look and feel of a garment. Designers must consider whether a smooth, rough, or patterned texture will best complement the intended style of the clothing piece.

Drape: The way a fabric hangs or falls on the body is crucial in determining the overall silhouette of a garment. Some materials have a natural, fluid drape, while others may be stiffer and more structured, affecting the design and fit of the clothing.

Weight: The weight of a fabric can influence the comfort and wearability of a garment, especially in specific climates or seasons. Lighter-weight fabrics may be more suitable for summer wear, while heavier materials may provide warmth and insulation in colder months.

Breathability: For clothing that promotes comfort and prevents overheating, designers must consider fabrics that allow for air circulation and moisture-wicking properties. Breathable materials are particularly important for activewear and garments worn in warm or humid climates.

Durability: The longevity of a garment is greatly impacted by the durability of the fabric used. Manufacturers must weigh the benefits of using more resilient materials against potential trade-offs in comfort, texture, or cost.
Sustainability and Eco-friendly Material Choices
In recent years, sustainability and eco-friendliness have become increasingly important in the fashion industry. Consumers are more conscious of the environmental impact of their clothing choices, and manufacturers are responding by incorporating sustainable materials into their designs. Some popular eco-friendly materials include organic cotton, Tencel, and recycled polyester, which offer both style and environmental benefits.
Balancing Aesthetics with Functionality
When selecting materials for women's clothing designs, manufacturers must strike a balance between aesthetics and functionality. While the appearance of a garment is undoubtedly important, it must also be comfortable and practical for the wearer. This means considering factors such as breathability, stretch, and ease of care when selecting fabrics and materials for each design.
Material Sourcing and Supplier Partnerships
Sourcing high-quality materials is a crucial aspect of the clothing manufacturing process. Manufacturers must establish strong relationships with reliable suppliers to ensure access to a consistent supply of top-quality fabrics and materials. Building these relationships can also help manufacturers negotiate better pricing and secure exclusive access to new materials and technologies.
The Importance of Material Testing and Quality Control
Before a design goes into production, it is essential for manufacturers to conduct thorough material testing and implement strict quality control measures. This process helps ensure that the finished garments meet the brand's high standards and are free from defects or issues that could impact the customer experience. Material testing may include assessing factors such as colorfastness, shrinkage, and durability, among others.
Conclusion
Selecting the right materials for women's clothing designs is a complex and multifaceted process. From understanding the target audience and current fashion trends to considering sustainability and ensuring quality control, manufacturers must navigate a range of factors to create garments that are stylish, comfortable, and functional. By carefully considering each of these aspects, manufacturers can successfully produce women's clothing that resonates with consumers and stands the test of time. If you are looking to focus on your business and partner with a reliable player who can take care of sourcing and manufacturing then visit CheerSagar. The expert team of CheerSagar has years of experience in catering to diversified business requirements with an aim to provide the best.