Different Types Of Jackets For Your Wardrobe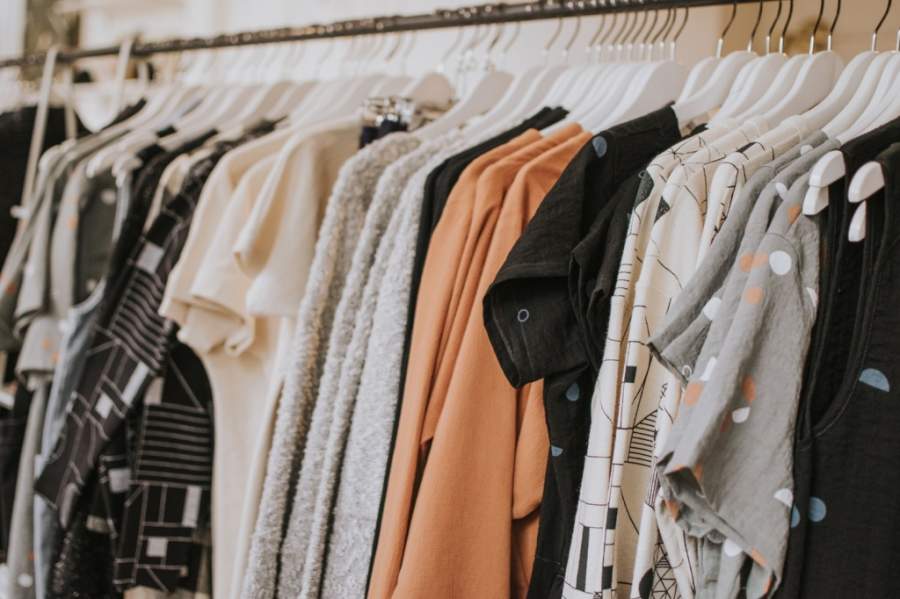 When it comes to essentials of the wardrobe, then jackets are the ones, which always have a place in them. Jackets help in upgrading your overall style but also keep you warm at a low temperature. When we peep into the past, then we were only having few color options in jackets. Jackets used to come in colors like black, brown, and white. Now, as we are more attracted to fashion and trends, Clothing Manufacturers are more focused on providing more options than color, style, or fabrics.
This all happened because of the progress made in the fashion industry. Jackets come in different styles and colors for women, so it's all up to you which style you want to wear or which color you want to pick. Here are few jackets collections that should be there in your wardrobe.
Genderless Jackets: These jackets are not created with gender in mind. When we see around the market, various jackets are particular for the gender, for either men or women. However, here these jackets are made for everyone.
Bet Jackets: A bed jacket is necessary for the wardrobe when in an area with a colder climate. These are light weighted jackets but warm. These are made keeping in mind to be relaxed even when you wear jackets. You can have them over pajamas and night clothing. The name itself says that you can wear them even when you are on the bed or just lounging on the couch. The material used for these jackets is generally silk, flannel, and terrycloth.
Cape Jackets: These days, these cape jackets are the fashion accessory. These are trendy in women's fashion. These were worn especially with evening wear. However, these aren't seen much these days. Now it's the time to have another comeback of cape jackets.
Gilet: These are also known as the body warmer. These jackets are specially made as to the outerwear. The gilet is more fitted; the new look of the gilet compared to the past one has not changed much. It is trendy in pop fashion again, and the jacket has a collar to finish the look.
Poncho: This one always has its place in almost every woman's wardrobe. And why not? This not only keeps you warm but also enhances your style to the next level. It is the old garment; the poncho covers the shoulders, chest, and upper back. These are made with woolen fabric.
Puffer Coat: Puffer coats give a look of puffy style with horizontal stitching. These are trendy, and women love to have one. A woman can have these in different colors and styles. Here you can have the sleeveless gilet design also. This is the best option for the winters.
Blazer: Blazers are made with a thigh-length, double-breasted look. These can be worn without matching pants. Blazers were just for men in the past, but now women have made the blazer their own. Nowadays, we can have blazers in different colors and cuts with different prints and fabrics.
Fur Coat: Every woman loves to have a fur coat, and it is a type of coat that makes everyone's head turn. Having this, you can add posh clothing pieces to your wardrobe. However, if you are the one who doesn't want to have them because they are made up of animal fur, then the fake fur option is also there for you. The benefit of fake fur is that it is cheaper than the real one. Moreover, everyone can have this style that is associated with class and glamour.
Peplum Jackets: At one point in time, this was the fashion, but nowadays, it is not often seen. The peplum jacket has a ruffle that gives it a good look. With wide, short lapels and a cinched waist and end with the ruffle around the bottom makes it an option for girls.
Swing Coat: This is also known as the princess coat. This is the common fashion nowadays, as every woman wants something to look fabulous and classy. This coat is close-fitting around the bodice and flaring out at the waist. The flaring bottom of the coat gave it the name "swing" because of its shape.
Maxi Coat: These coats are of ankle length. Maxi coats are a good option for your parties and traveling. Maxi coat is oversized with full sleeves, wide lapels, and an attached belt and falls well below your knees.
Fashion changes with time but also repeats itself after some period. Above are some options of coats that you can have in your wardrobe this winter. They are not only for the cold temperature but also make you feel classy and fashionable at the same time.
So, do let us know which jacket you love the most; and which one is already present in your wardrobe?