Clothing Tips That No Woman Should Miss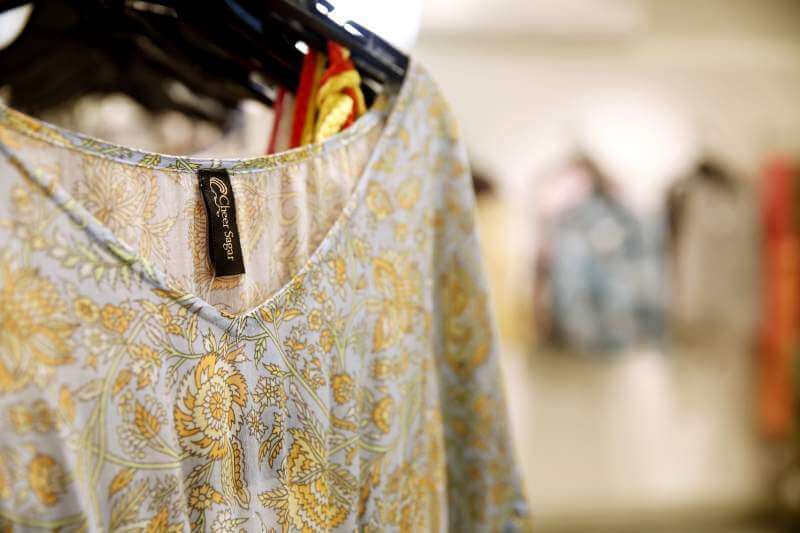 Relation between a woman and clothes is complex; even a woman can't come out of that complexity. Whether it is online shopping or wandering in the market for just a one-piece time and the choices are the factors that come into the task. Spending lots of time and having a huge basket of options in mind makes women shop like a pro. Apparel Manufacturers have the tough job of being the best in women's clothing. Designers always give their best to be in trend, and fashion clothing goes great with the patterns, sizes, and colors.
Just imagine you are searching through your wardrobe for something to put together the right attire. But you can't be able to find the best one to carry. This does not happen with a single woman, but every woman is familiar. This is the kind of struggle that every woman has. But you can make your life easier with some fabulous clothing tips. These tips can help you on every occasion. You can adjust your choices based on body size, personality, and style. These tips work for every woman, whether an entrepreneur, homemaker, or college-going girl.
Shopping Needs Planning: Whatever is the occasion, whether it is a family get-together or an office party, you definitely spend lots of time searching for the right outfit. In order to be perfect in the looks and happy with your choice shop with a plan like your outfit, hairstyle accessories, make-ups, and footwear. Having all stuff helps you to see the bigger picture.
Old Is Gold: Old things must go; there is no room for change if you don't make it yourself. Open up your wardrobe and look at your clothes. After looking at them, you can play a game with yourself. You should ask yourself if you were in the shop then from your closet what you should pick. Clothes you decide, need to go shouldn't be thrown as you can make fashion out of them. If you don't want to spend hours in front of the closet, organize your clothing neatly and coordinate with colors.
Avoid Poor Quality Items: when it comes to cashmere, extend the lives of your cashmere. Items made out of cashmere can be preceded in many different ways. Before buying cashmere items, first look at the thick knitting and try to stretch it. If it pulls back, it's a good quality of cashmere. It is not just for the cashmere; whatever you pick for your wardrobe must be of good quality. Because the quality also helps in making you feel special and enhance your personality too.
New Shoe Hacks: Calluses are a common problem with new shoes. There are different ways to avoid calluses. You can have the freezer bags with water, place them in the new shoes, and put them into the freezer overnight. A huge difference will be seen the following day. You can also keep the new shoes under the sun for a couple of hours. They will get relaxed.
Buying a Jacket Smartly: While purchasing jackets, coats, or blazers, be smart. There is a rule of buying these Jackets. Coats should be fit your shoulders. If these are too tight or too wide, they will not look perfect on you. In any case, if you bought that loose or tight-fitting jacket, then it becomes tough to alter.
Make Cloths Work For You: Sometimes, we see how beautifully and perfectly some wear the right clothes in front. There's not a mystery; it all depends on how your body is built. For wearing the right clothes, you should tend to accent your feature perfectly.
Are you uncomfortable with jeans?
A wardrobe without jeans is like something is missing in the collection of fashionable clothing. The foremost point to keep in mind while buying jeans is the size. Jeans always stretch after washes. So, always buy the smaller size. If you want your jeans to be altered, then wash them twice or thrice, and then you can go for it.
Bold Color Accessories: Accessories are something that gives an outfit a personal touch. Always collect the accessories in wild colors and also clash them together with different materials.
Scarf Collections: Scarf is an essential part of any wardrobe, and if you don't have even one, go and collect them. The scarf comes in different colors, sizes, shapes, and materials. Carrying a scarf with your outfit turns every outfit look like million bucks as it is the fastest way to accessorize. You can also check our website Cheer Sagar for the latest collection of scarf.
These were some of the excellent clothing tips that no woman should miss, except these are some tips that one should always be with, like ironing clothes before wearing and carrying comfortable clothes rather than fashionable clothes. Following these trending tips, you can easily build a unique presence in the crowd and turn into eye candy.