Breaking Down Barriers: Addressing Challenges In The Apparel Industry's Supply Chain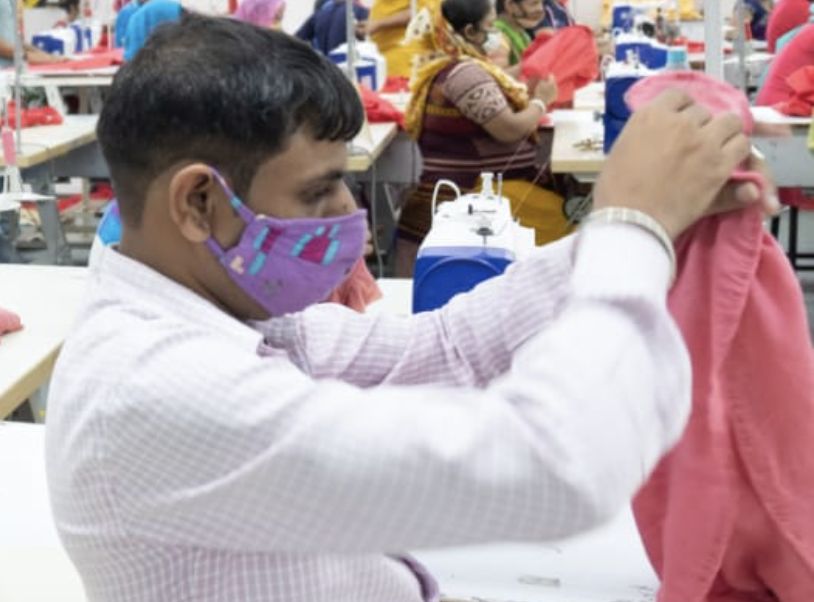 The garment business is a dynamic, complicated sector with many supply chain issues. Every stage of the garment supply chain, from locating raw materials to shipping finished goods, may need to be clarified. In this article, we'll talk about some typical supply chain issues the exporters and clothing manufacturers in India face and offer solutions.
Where To Get Raw Materials
Finding raw materials is one of the main problems in the garment supply chain. Finding trustworthy vendors offering premium raw materials at competitive pricing is a challenge for many garment manufacturers in India. Moreover, significant disturbances in the worldwide supply chain have brought substantial delays and a shortage of raw materials.
Solution
Clothing producers can overcome this difficulty by broadening their supply base, venturing into new areas, and cultivating close bonds with suppliers. They can also embrace a more agile strategy for procuring raw materials to anticipate potential supply chain interruptions by employing real-time tracking and information analytics.
Taking Care Of Inventory
Inventory management is a significant obstacle for the clothing sector. It can be challenging to estimate demand and successfully manage inventory when there are rapid changes in fashion trends and seasonal variations. It can result in wasteful overstocking or understocking.
Solution
Apparel manufacturers may improve inventory management by employing data analytics to estimate demand and supply, implementing just-in-time inventory management techniques, and developing explicit inventory policies and processes. To cut expenditures on inventory, they can also investigate alternate manufacturing methods like made-to-order or on-demand manufacturing.
Quality Assurance
Maintaining consistent product quality along the whole supply chain is a massive task for the apparel sector. It might be challenging to ensure that each product complies with the requirements when many suppliers, manufacturers, and garments exporter are involved.
Solution
Suppliers of the supply chain can be informed of garment manufacturers' quality standards and procedures by implementing quality control systems that involve routine testing and inspection procedures. Companies can trace products and guarantee authenticity and quality using cutting-edge technology like blockchain and digital tagging.
Transport And Logistics
Transporting textile goods from the producing facility to the final consumer can take much work for garment exporters in India. Ineffective logistics and transportation can result in delays, losses, and higher expenses.
Solution
By tracking shipments and monitoring delivery schedules with real-time data analytics, garment exporters in India can optimize their logistics and transportation. To cut costs and speed up delivery times, they can also investigate other means of transportation like air freight or intermodal transportation.
Sustainability
Sustainability has grown significantly within the apparel business due to public awareness of environmental issues. Yet, procuring sustainable raw materials and lowering waste and emissions can all be significant problems for the garment supply chain.
Solution
The use of eco-friendly materials, the reduction of waste and emissions, and the use of energy-efficient production techniques are some examples of sustainable manufacturing practices that apparel manufacturers can employ to address this issue. By leveraging blockchain and other mobile technology to track the quality of their products, they can also provide transparency and traceability to their supply chain.
Integration Of Technology
The garment sector's delayed adoption of digital technologies has limited its innovation and supply chain optimization capacity.
Solution
Apparel manufacturers can incorporate technology throughout their supply chains by implementing IoT devices to monitor products and inventory, implementing advanced manufacturing technologies like automation and robotics, and utilizing cloud-based systems to enable real-time data sharing and collaboration.
Conclusion
Regarding supply chain management, apparel manufacturers, exporters, and producers all confront various difficulties. Businesses can overcome these difficulties by utilizing the tactics mentioned above. Players can reduce costs, enhance the effectiveness and efficiency of their supply chains, and boost the sector's competitiveness.