Buying Kids Apparel Online: Points To Consider | Cheer Sagar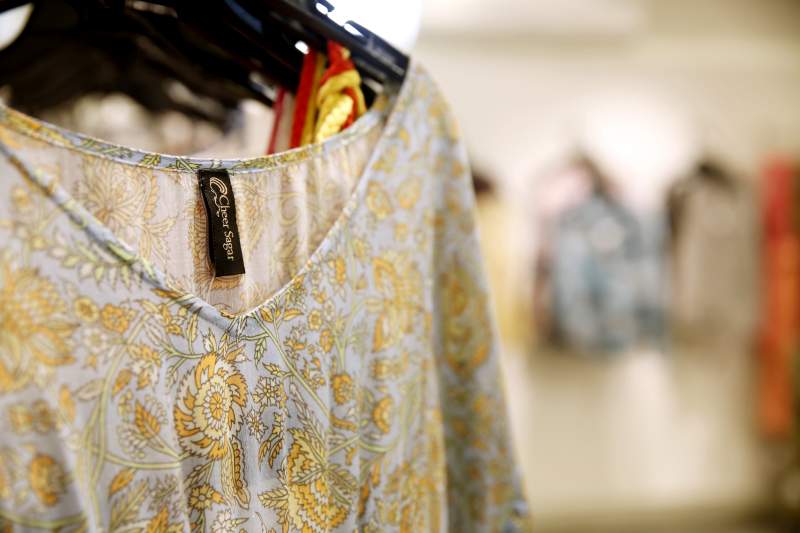 Being a mother, it's very important to know everything related to a kid's clothing. Because everything matters, like fabric, style, fashion, etc., buying a perfect outfit for your kid is quite a difficult task. However, Private Label Manufacturer Clothing provides you with many options related to fabric, style, sizes, and fashion, but buying kids' clothing online needs some essential factors to consider. Whether you are buying online or from the local store, you must go with your budget. Here are some of the points to keep in mind while buying kids' apparel online.
Fabric
The most crucial factor that should not be ignored is the fabric of the apparel. As kids have sensitive skin so the fabric should be like that, which does not harm them? You can't buy anything available but the best. You can use fabric that is naturally derived. Before selecting, the outfit read out all the details available about the fabric. Except for the fabric, you must consider fabric related to each season because not every fabric is made for every season.
Season
Monitor the climate of the place before purchasing kids' clothing. Purchasing the outfit out of season can make the kid uncomfortable and be a waste of money. When you are buying clothing for fall, then buy a size up for the next season. Check the product description before buying dresses online, whether it is for a boy or a girl.
Style And Embellishments
A kid's age should be kept in mind; most of the time, parents think of flaunting the looking front of others. But if you have a baby, then he or she is too small to roam around about in the streets. So choose the outfits that suit their functionality. You can go for stylish outfits for the kids above three years, but they should be comfortable.
Purpose
Pick out the most comfortable and stylish outfit for the kids if you are buying for any particular occasion. Always keep in mind the purpose; you can select the outfit according to the occasion. If you are just carrying your baby, then wear is not an option; go for the baby's comfort.
Personal Information
There are various websites for online shopping, especially when it comes to kid's clothing. It is not a good idea to disclose your personal information while purchasing kid's clothing online. Especially the credit card details as everything has gone online nowadays and websites sometimes ask to save the details for further use. Scammers may log into your account and buy a lot of stuff using your credit card details provided by you. So, avoid disclosing your confidential information on the internet.
Choosing The Wrong Place For Shopping
There are the majority of websites on the internet, but if you can't identify the scammers, you should avoid purchasing online. While shopping online, you must be more careful. Never use the middleman's services, except that you should be aware of the suppliers as well. However, you can go for the proper research by customers review and referrals from your family and friends.
Avoiding Shipping Costs
Sometimes you go through the style, product, and fashion while shopping but ignore shipping costs. Before selecting the products for your kids, it is better to consider the shipping cost. At almost all online stores, you can use the filter option to avoid paying the huge shipping cost. Many sellers provide free delivery services, so you must consider this factor when you buy kid's clothing online.
Shopping Without Coupon
The majority of parents make this mistake while buying clothing online that is, buying without a coupon. This can save lots of money when shopping online. Many of the online retailers provide this feature. Always keep an eye on such offers.
Return Policy
When it comes to online shopping, then the main disadvantage is some online sellers don't accept returned goods. So, before buying online, makes sure that you have the right measurement before placing the order on the website. Keep in mind that if you end up buying the wrong size of clothing, you won't be able to return it. In that case, you have to suffer huge losses. To avoid frustration after purchase, it is better to take a closer look at the return policy.
Above are some of the points you should consider while buying kids clothing online to avoid the common mistakes that most online buyers make. Choose an ideal outfit for your kid; flaunting in front of others should be considered last. Comfort is the major aspect that should be considered first while buying kid's apparel online. Make shopping for kids a fun experience, not a frustration. Last but not least cost is the major point to consider, always purchase kids' wear under the budget as kids grow up fast and you can have huge loss buying many clothes at a time. Keep purchasing considering the above points and let them enjoy the occasion to the fullest.