Apparel Industry: Factory Floor Layout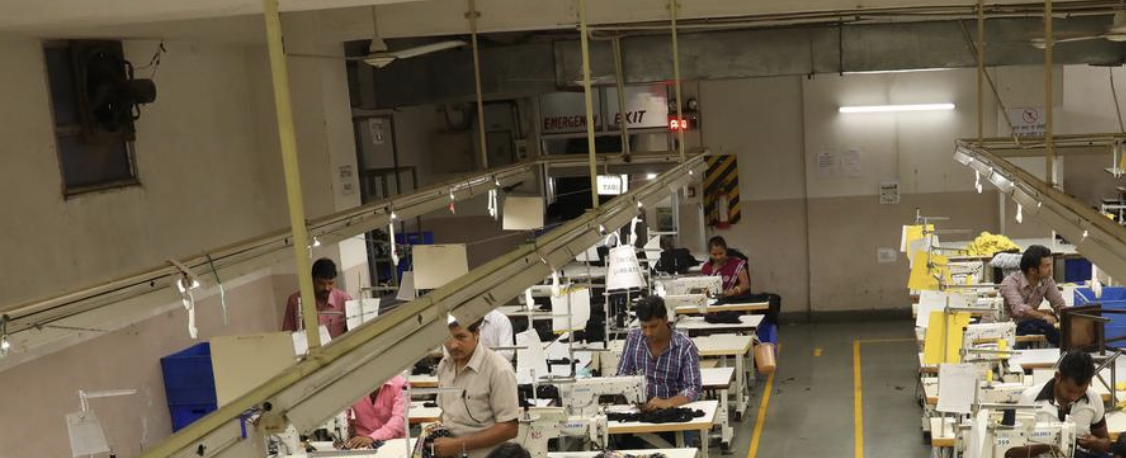 On social media, you go above and beyond to ensure that an aesthetically pleasing layout is portrayed, so why not the same for your apparel factory? Now, aesthetics might not be the number one priority for your factory floor layout, but there are various factors that can be used to design the ideal layout. So let's take a look at some factory floor layouts that are popularly used in the industry along with their benefits. But first, let's learn about the goals of a factory floor layout.
What You Should Be Able To Achieve With Your Apparel Factory Floor Layout
The primary goal of the factory floor layout is to increase efficiency and allow the work of machines and their operators to be as smooth as possible. This primary goal can be achieved when you plan and accordingly consider the following points while creating your floor layout.
Creating easily accessible entry and exit points on the factory floor

Placing the aisles tactfully so that people and cargo can move easily without hindrance

Keep hazardous elements away from workers to reduce the possibility of workplace injuries

Keep your layout minimal so that you can adjust it later if needed

Try and work with modular pieces so that you can adapt as per need.
If you ensure all the points mentioned above, you will be able to create an efficient factory floor. You will also be able to ensure that your labor and machines are churning out optimum output, ensuring production costs are in check. Now, let's look at/review some of the most popular factory floor layouts for the apparel industry and their benefits.
Factory Floor Layouts Of The Apparel Industry & Their Benefits
Forward Flowing Layout
The forward-flowing layout is vertical in nature which works from the back to front. Workers work on small workstations where the product is moved forward and finished at the front. This layout focuses on the workers working on minimal machinery to be able to move their product forward in due time. Let's view some of the benefits of this factory layout.
Very efficient when you have a large workforce

Great for bulk production of apparel

Perfect when every worker has to work with only a few tools
Side Flow Layout
The side flow layout is best utilized when every worker has to use multiple machines in order to complete their task. This horizontal layout is also commonly used where workers hand over the products side to side, and the assembly starts on the left and ends on the right. Here are some benefits of this layout.
Great for factories where the workforce is relatively smaller

Allows easy maneuverability for workers

Great for factories where workers are required to multitask
U-Shaped Flow Layout
The u-shaped flow, as the name suggests, is shaped like the alphabet, and it starts and ends on the same side, with the product flowing through the 'U' back at the top. This layout is very efficient and allows all the functions to work in tandem. Let's review some of the benefits of using this factory floor layout.
This layout can be completely efficient even with a small workforce.

The U-shaped layout allows employees to multitask if and when necessary.

This layout utilises the space on the factory floor very well.
Conclusion
Those were some of the most common factory floor layouts for the apparel industry. If you are interested in learning more about factory floor layouts, be sure to check out the blog section on CheerSagar's website. And if all of this feels too complicated, you can simply outsource your apparel manufacturing to CheerSagar and get your garments as and when you want to be made readily available to you. For more information about CheerSagar's services, check out the official website.