Why Should You Choose Organic Fabrics? Check Out The Top 5 Reasons Here!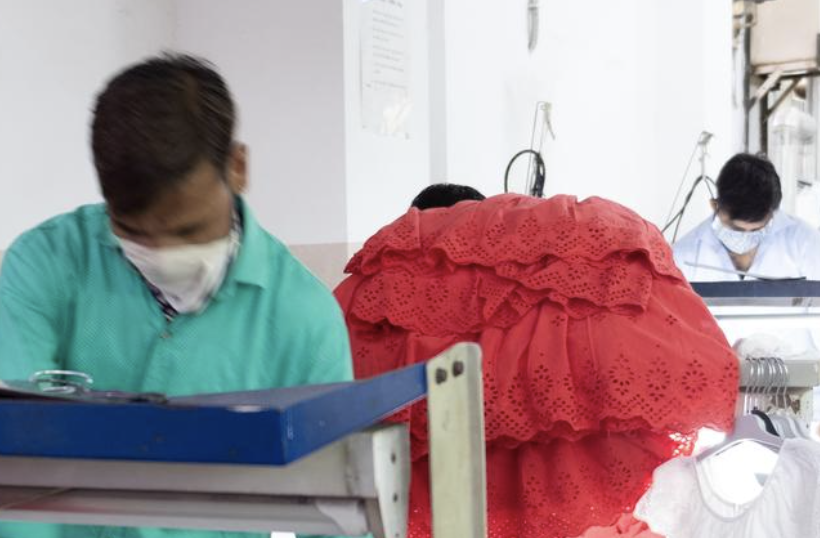 Organic fabrics are sustainable. That's the first and foremost reason you should be interested in them. These fabrics are produced using special processes that are more efficient, use less chemicals, and produce less waste in the process. Fast fashion and the rampant use of polyester has had catastrophic effects on the climate around the world. And thanks to the valiant efforts of fast fashion aficionados, the fashion industry has found its place among the top polluting industries around the world. Organic fabrics are here to change that. So, why should you choose to manufacture your clothes using organic fabric? Let's find out.
5 Reasons To Use Organic Fabric For Your Clothing Line
More Durable Fabric
Organic fabric is more durable because it uses natural processing and doesn't use chemicals that would harm the fibers of the natural fabric. This is especially true for organic cotton where it is noticeably more durable than regular cotton. The increased durability is due to organic cotton preserving the natural fibers of cotton and ensuring they are not broken down or weakened during the fabric processing due to the use of chemicals. So, with more durable fabric, your clothes will last longer and your consumers won't need to buy new clothes every few months, if you get the design aspect right.
Ethically Sourced Material
As mentioned earlier, organic fabric is environmentally conscious, but that's not where it ends. The fabric is also sourced ethically and ensures that not only the product but the land and communities that they come from are not being exploited for the product. Why is this important? This ensures that the land and communities that produce the cotton are not exploited. Often over cultivation can make lands infertile which would severely affect the populations that depend on the land. So, organic fabric is not only eco-friendly, they are also ethically sourced, making them even better for the environment and the communities.
Affordable
This is one of the best reasons you should opt for organic fabric because unlike what you would think, organic fabric is actually more affordable comparatively. Why is it so? This is mainly because regular processing of natural fabric like cotton requires the use of a lot of chemicals. These chemicals are expensive and their cost is added to the overall cost of the fabric. When the chemicals are taken out of the processing, it reduces the overall cost of the fabric, so it can actually be a more affordable option for manufacturers like yourself to make the shift.
Consistent Quality
Organic fabrics are regulated by governing bodies to ensure they are being compliant to the strict measures put in place. This ensures that the fabric quality is going to be consistent throughout without fail. This ensures that all your clothes will be of the same quality throughout without fail. This is also great for you to have parity in quality throughout all the items in your clothing line as comfort and fabric quality can become synonymous for your brand. So, that's a great reason you should opt for organic fabric because it essentially does the QC job for you to a certain extent.
Hypoallergenic Fabric
Organic fabrics like organic cotton are hypoallergenic meaning they don't use chemicals during the production or processing of the cotton. Human skin especially for those who have sensitive skin and are prone to allergies often react with the chemicals used in the processing of regular fabric. Organic fabric can be a great way for your brand to reach these consumers.
Conclusion
These are some of the top reasons you should shift your production to organic fabric. Given they are affordable and have all these benefits, it can really help your brand stand out with this simple change in your production process. To learn more about apparel manufacturing or to work with one of the top white label manufacturers in India, check out CheerSagar.