How Do Women's Garments Manufacturers Bring Your Garments To Life?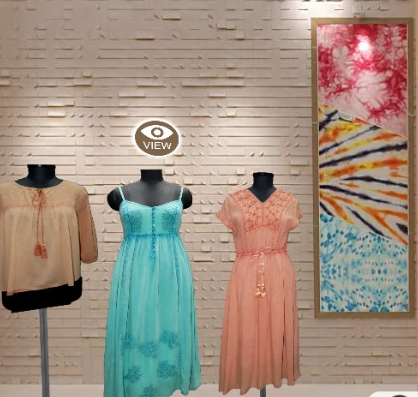 Women's garments are the most sold garments in the world. Surveys have shown that women buy more clothes than men. To meet the demand manufacturers around the world tirelessly strive to create new and exciting garments that would be hit with customers. As the world population is growing the demand for clothing has never been higher.
And to meet the demands the industry went towards a less sustainable direction for a while known as fast fashion. But with the changing industry tides, fast fashion is going out and sustainable fashion is the new norm. So, how are women's clothes manufactured under this new process? Let's find out.
How Are Women's Garments Manufactured Sustainably?
Sustainable Fabric Selection
Fabric selection is everything when it comes to sustainable garment manufacturing. The right sustainable fabric can reduce the carbon footprint of the garment and it can also make it recyclable. And sustainable fabrics are generally more sturdy and allow people to use the garments for longer, which helps improve the climatic effects of the garments industry. These are just some of the reasons fabric selection is crucial in making sustainable clothing. Often brands even include how the fabric was sourced for customers to so that they are incentivized to hold on to it for longer.
Ethical Sourcing of Raw Materials
Sustainable materials are not just it, it is also made sure that nowadays brands are ethically sourcing the raw materials required for making the clothes. One of the dark secrets of the apparel industry was the mistreatment or rather unethical sourcing of raw materials to ensure the manufacturing costs could be kept low. Today ethical sourcing of raw materials is a top priority for major manufacturers that ensures that the local communities are not wronged in the process of sourcing the raw materials.
Using Recycled Materials
Using recycled materials is also an important part of making sustainable women's clothing. Recycled materials reduce the carbon footprint of the garment and reduces wastage around the world. Many brands co-opt using sustainable fabrics and recycled fabric together to make the highest impact ecologically. Recycled fabric and materials also help keep the production cost in check, which helps brands get a better margin from their products.
Human Treatment of The Workforce
Women's clothes go through a lot of hands before they reach the end customer and sadly in the past a lot of this workforce was ill-treated at work. They didn't receive fair pay, they didn't get any benefits for their service, and the working conditions were very poor for the most part. Today extra care is taken to ensure this is not done and even a special watch is maintained to avoid child labour at garment manufacturing units.
Sustainable Packaging & Premium Quality
And lastly, when the garment is manufactured and ready to be shipped, manufacturers put one last bit of effort into improving the sustainability of their product using sustainable packaging. This helps make their product stand out and with the incredible quality control performed by them, customers are seldom disappointed with their products.
Conclusion
This is the entire process of how sustainable women's garments are manufactured today. If you are a clothing line owner or looking forward to entering the space, make sure you follow these steps. It will help you carve a niche and create a solid following for your brand. And if you need a manufacturer to help you get started, check out CheerSagar. CheerSagar is one of the biggest women's garments manufacturers and exporters in India. Check out the website to learn more.