Why You Need A Multi-Needle Embroidery Machine For Manufacturing Business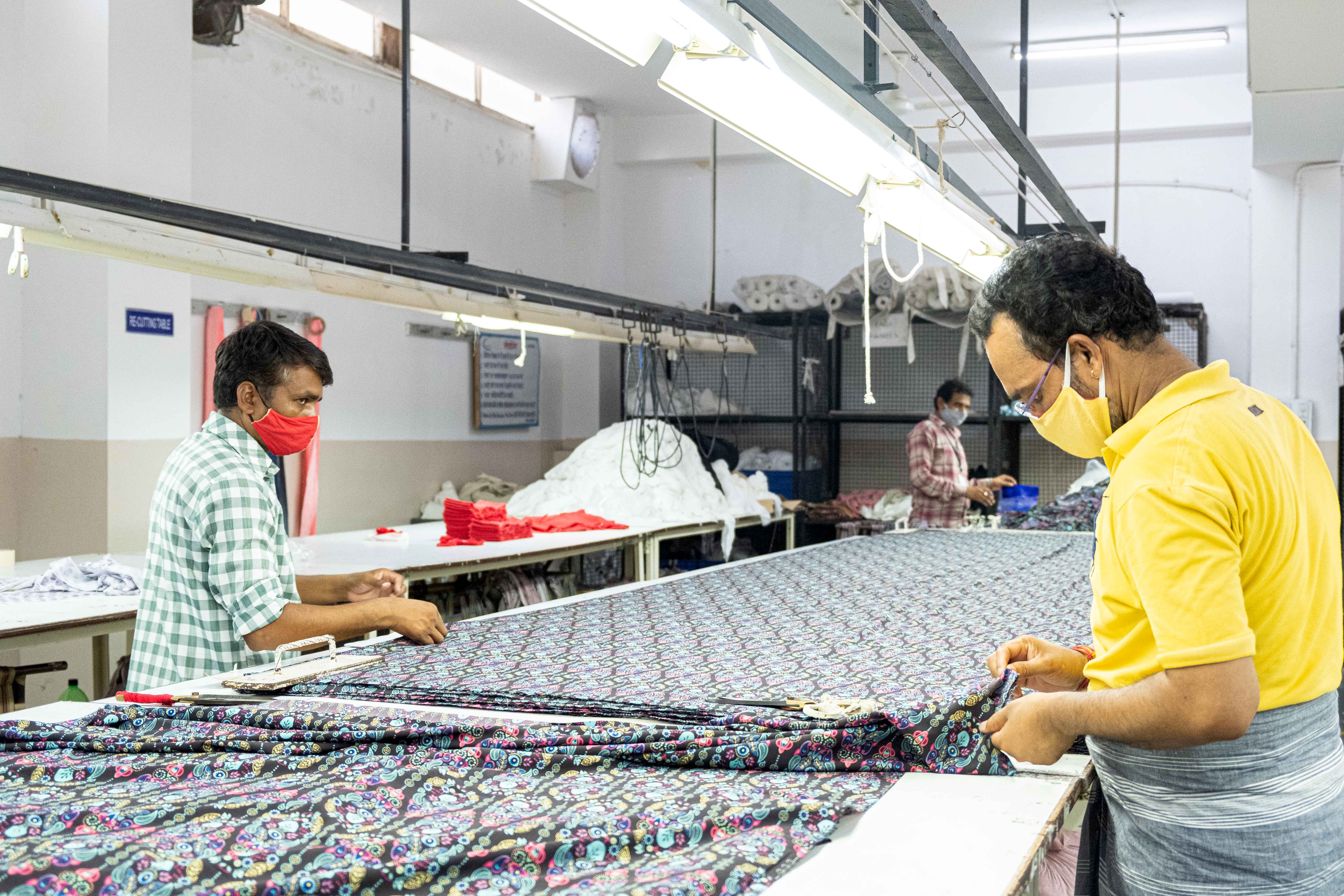 Believe it or not, embroidery is booming rapidly across the globe. Many of you already know that embroidered outfits were out of fashion a few years ago, but it has rolled back to the streets, and numerous people are buying it for their day-to-day requirements. And this is one of the primary reasons why Private Label Clothing Manufacturers are also putting their efforts into delivering premium quality embroidered garments to brands and other businesses.
Many businesses are already using a single needle embroidery machine, but today, most are switching to multi-needle embroidery machines. A single needle embroidery machine is undoubtedly a good option for small businesses, but investing in a multi-needle embroidery machine has numerous benefits and strong reasons. This blog will educate you on the prime reasons why single-needle machines are getting outdated and replaced with multi-needle embroidery machines.
Save Your Time: You can already understand how the use of multi-needle embroidery machines saves your time. These machines make the task efficient and time-saving. The time required for single fabric embroidery is minimized as multiple fabrics are embroidered simultaneously, saving your time without compromising precision.
If you need multi-color embroidery, you have a limitation with single needle embroidery. You need to change the thread each time a change of color is required. However, a multi-needle machine can manage multiple colors on different needles and pursue the embroidery task hassle-free.
Faster Speed: Speed matters when you are bound with prefixed deadlines and have no other option to boost your manufacturing output. A single needle machine can do nearly 400-500 stitches per minute, whereas a multi-needle machine can do 1000-1200 stitches per minute, which is almost double the speed of a single needle machine.
It means with a multi-needle embroidery machine, you can complete an order in half the time taken by a single needle machine.
High Efficiency: As mentioned above, a multi-needle embroidery machine is highly efficient compared to expert craftsmen and single needle machines. Above all, the quality of design is never compromised with high efficiency.
Best Quality Embroidery: Embroidery was earlier done by the craftsman, and hence there was always a scope of imperfection in the final design. This has a significant impact on your order delivery. It's hard for private label manufacturers to entertain imperfection in every order. However, multithreaded embroidery machines omitted this trouble and provided the best quality embroidery designs with perfection.
Works with High Potential: Single needle machines are limited to a few patterns/designs and hence don't have the potential to serve your versatile needs. That's why multi-needle machines came into existence, omitting the limitations of old embroidery machines.
For versatile designs and embroidery, you are recommended to choose a tabular embroidery machine.
Single needle machines are only made with a flat surface, limiting their operations on flat fabric only, e.g., t-shirt, rugs, bedsheets, etc. However, multi-threaded machines include a free arm which makes it capable of embroidery on any garment/item, e.g., hats, caps, shoes, bags, etc.
Offer Colorful Designs: Today's fashion includes embroidery with large and colorful designs. However, single-needle machines are limited to offering only a few colors followed by repetitive thread-changing practices. Moreover, these machines fail to embroider large designs on garments like dresses, jackets, bedsheets, etc. That's where multi-threaded embroidery machines come into use.
Typically, a single-threaded machine is limited to embroider 4×4 inch to 6×10 inch designs. However, multi-threaded machines can go beyond this range and provide you with extensive design options.
Great for Beginners: Many people believe that single-needle machines are easier to learn when compared with multi-needle machines. However, this is a misbelieve; instead, new and advanced embroidery machines rely more on easy learning and control automation. For beginners, it's also annoying to change the treat regularly when working with a single needle machine.
So, whether you are planning to start a private label manufacturing unit or looking to upgrade your technology and efficiency, multi-threaded embroidery machines are the right investment to make.
Nowadays, machine manufacturers even provide you with free training and support that can lessen your heck and get free assistance to take control of your new embroidery machine and start making a profit.
Get Maximum Features in Single Machine: Undoubtedly, single-needle machines are cost-effective compared to multi-needle machines. However, the features offered in a single needle embroidery machine are not worth the price. They always lack some features that you always expect as a readymade garment manufacturer.
On the other hand, embroidery machines with multiple needles are enriched with additional features that make your entire embroidery process smooth and efficient. Above all, you need to put in the least effort compared to single-needle machines.
So, these are some strong reasons why most manufacturers and big brands prefer investing in multi-threaded embroidery machines and outrank the competition with high productivity, high efficiency, and premium quality fabric.
With that said, whatever your reason, it's essential to read this blog before deciding between a single or multi-needle embroidery machine. Remember, you should make your investment based on future parameters.
CheerSagar is a premium private label manufacturer with a strong manufacturing line supported by multi-threaded embroidery machines, laser cut machines, and other advanced machines. We are already serving numerous global clients and are looking forward to serving new clothing businesses. So, if you are looking for a readymade garment manufacturer in India, we are the right team to discuss your needs.